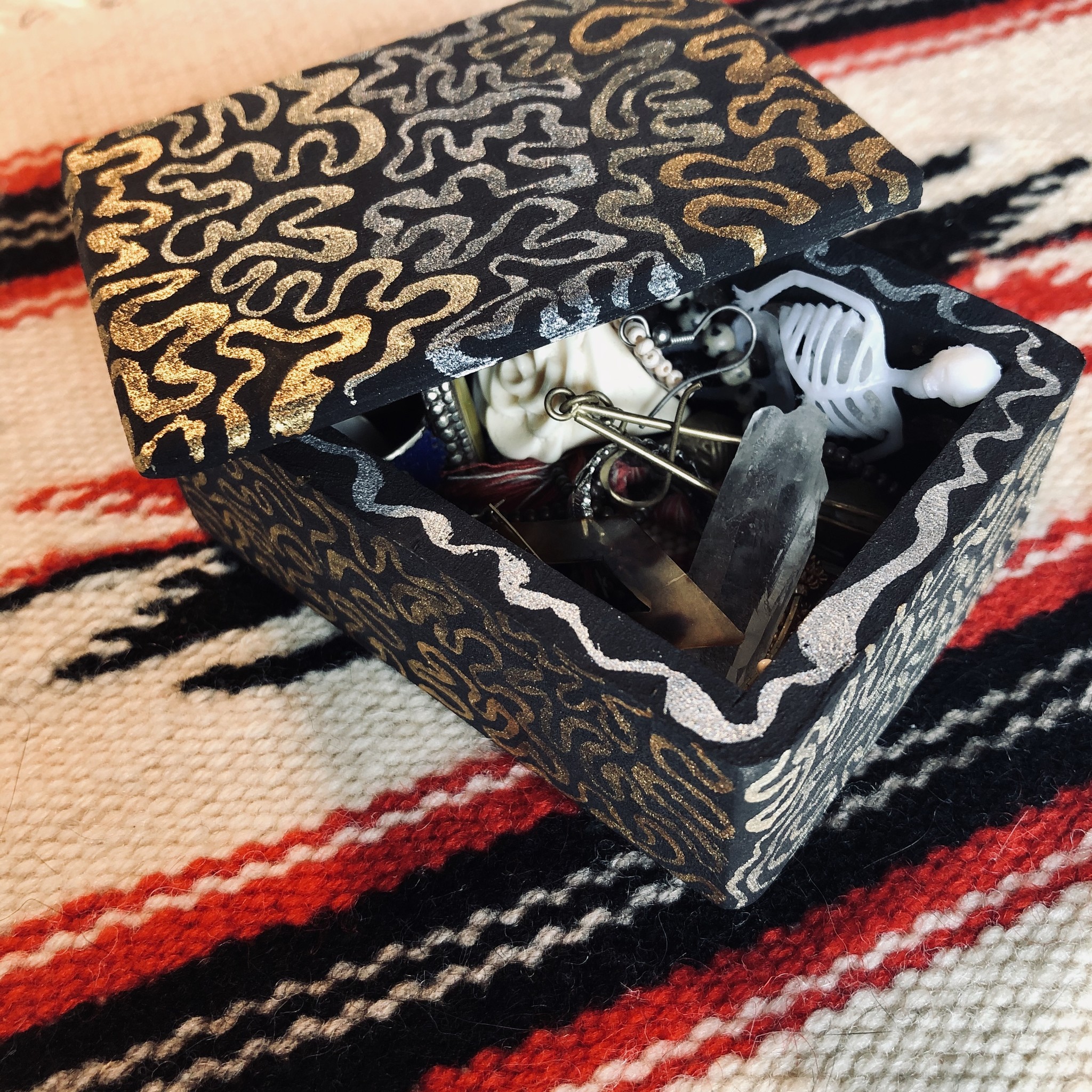 At collage, we looove shimmery metallics and pearlescents, especially on top of black backgrounds. That's why we carry such a wide variety of super-shiny paint pens, gel pens, brush pens, markers, pencils, gold leaf, inks, ink pads, watercolors, acrylic paints and craft products. But not all metallics are created equal, and not all will work on the same surfaces. For our box, we used opaque Japanese metallic watercolors and a very cool product called watercolor ground which, when dry, mimics the surface of a toothy paper and functions as a textured, absorbent surface for watercolors. It can go atop wood, leather, canvas, and plaster, as well as nonporous surfaces like glass, metal, and plastic.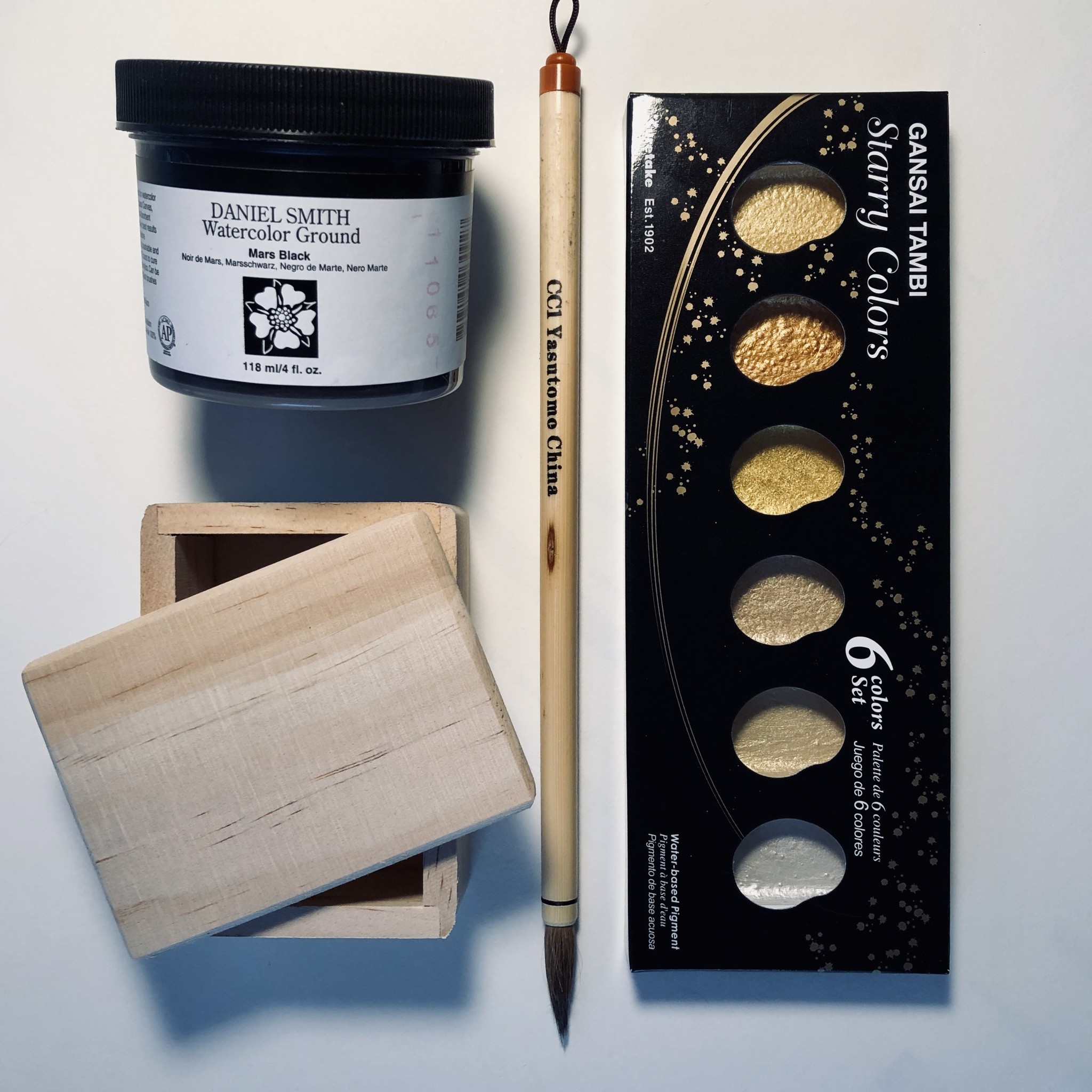 For this DIY, you will need:
- Gansai Tambi Starry Colors metallic watercolors set (or, if you want to get more colorful, you can try Gansai Tambi Gem Colors or Gansai Tambi Pearl Colors)
- a small, round watercolor brush (we used a sumi brush, and sable hair brushes will also work well) and a small flat brush (a stencil brush, or any flat paintbrush in a size 8 or 10 (¼" - ½") 
- OR, a basic watercolor brush set that includes round detailing brushes and a flat brush (browse other options here)
- Daniel Smith Watercolor Ground in Mars Black (but you can use any color for a different look)
- a small, unfinished wooden box (we used this one)
1. Prep your box a day ahead.

Watercolor ground needs to cure for 24 hours, so do this step a day ahead! Go over your box with a dry dish towel (or a piece of fine sandpaper, if you're feeling fancy) to remove any splinters or loose bits of wood. Make sure you have a cup of water nearby, a rag or paper towel to wipe your brush on, and a piece of scrap paper laid down to protect your work surface. A medium- to small-sized flat brush will work best for painting the watercolor ground. Dampen your brush before starting by rinsing it in the water and wiping it dry.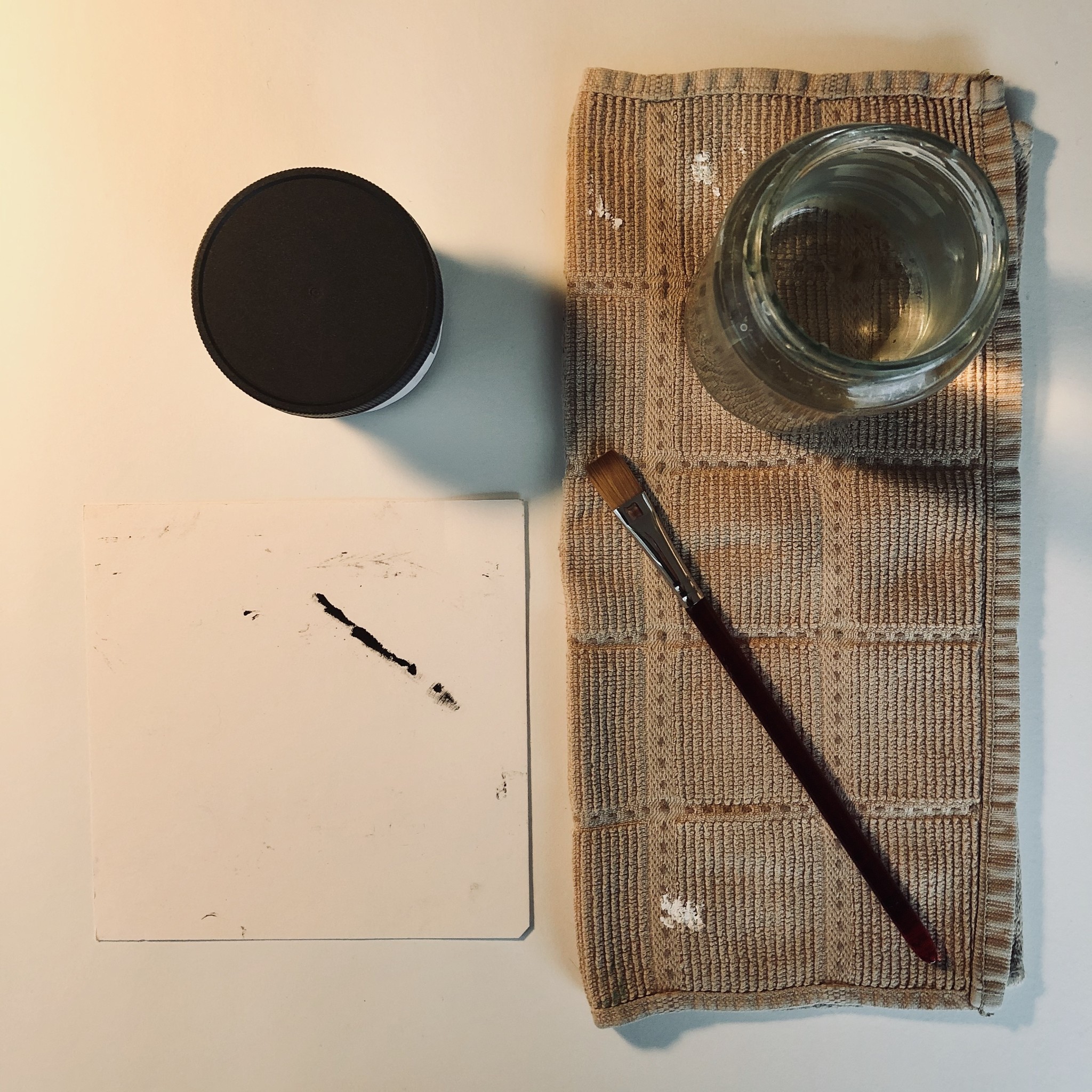 Water, flat brush, towel, and scrap paper to protect your work surface.
Once you're set up, you can start painting. Watercolor ground is very thick, so you may want to shake or stir it before applying. Use even, smooth strokes to cover the unfinished wood; try not to lay it too thick, because it will get a little clumpy. Watercolor ground is very opaque, so you probably won't need to do more than one coat. Clean your brush frequently as you work to keep the ground from clumping and drying on your brush. We chose to coat the entire box, inside and out, but you may choose to cover only part of it and leave the rest unfinished.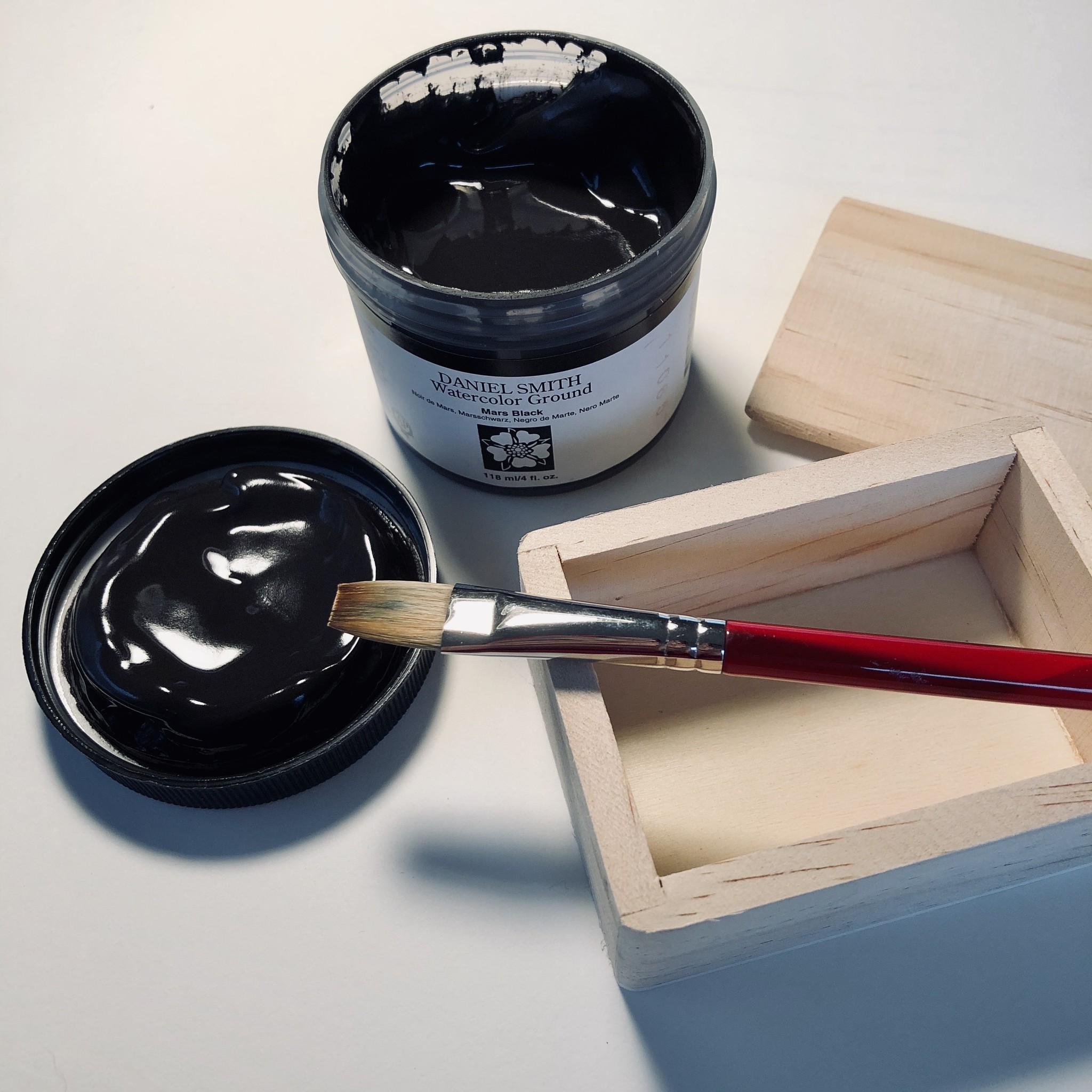 Watercolor ground, flat brush, and unfinished box– ready to go!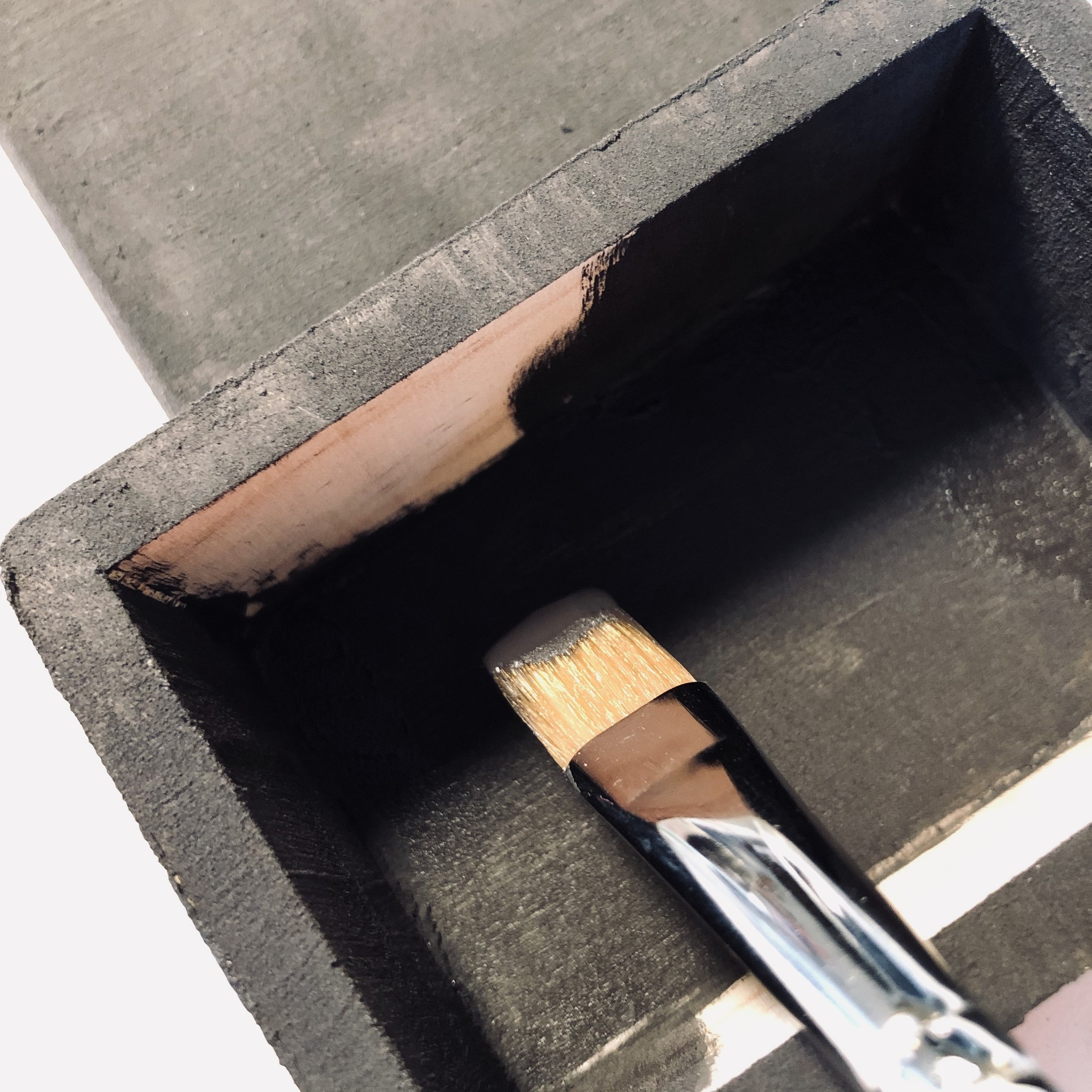 Cover as little or as much as you want.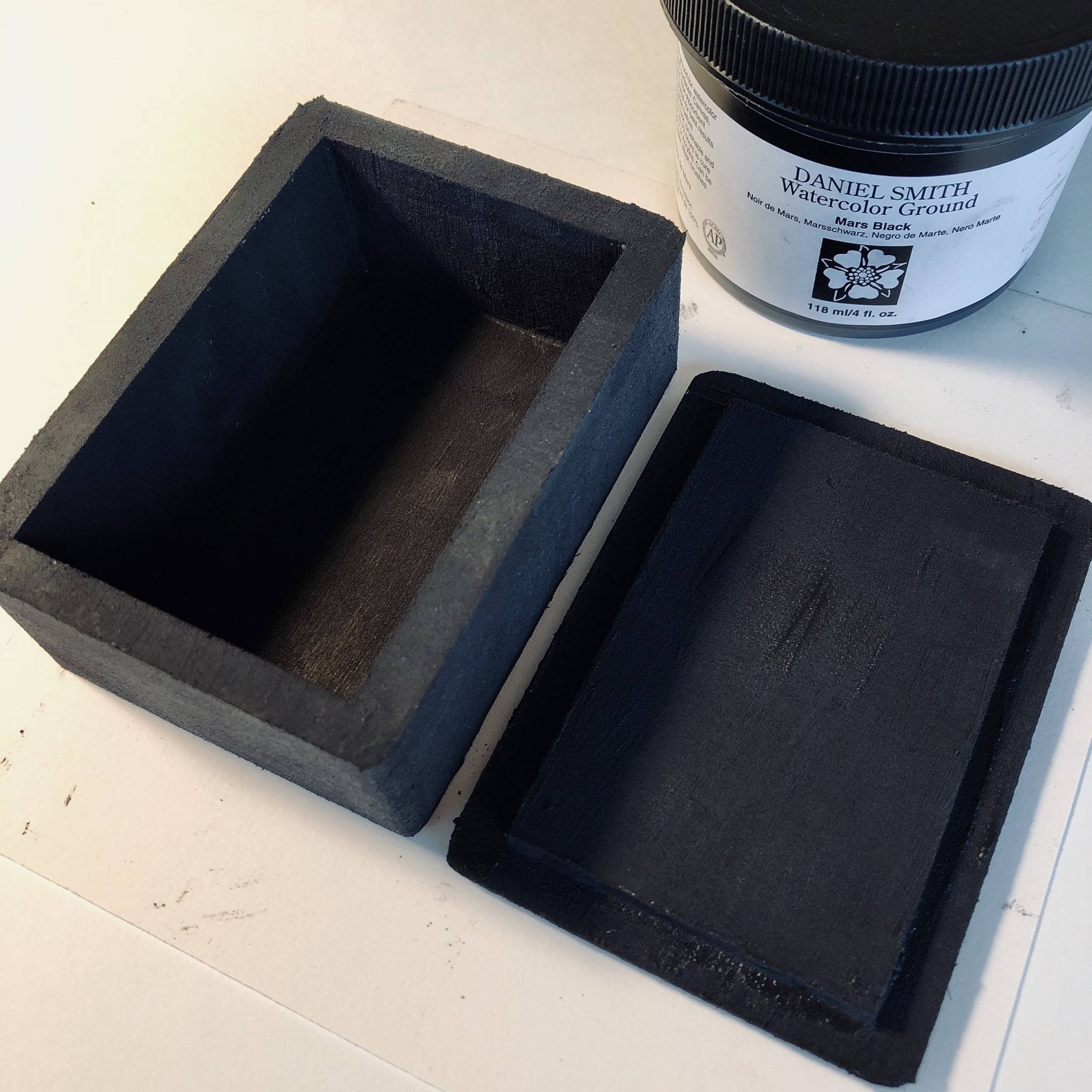 Finished ground coat, ready to cure.
Once you're satisfied with the amount of ground you've laid, set your box aside to cure. This process allows the watercolor ground to fully dry and set, so it doesn't come off when you paint on it. 

2. Choose a design.

Our pattern was inspired by a vintage teapot from the 1940s, which has a squiggly line pattern with an Art Nouveau-feel that is easy to replicate with a paintbrush. If you want something with a more geometric pattern, you can use a pencil and ruler to draw your design. (The paint will cover up any pencil lines.)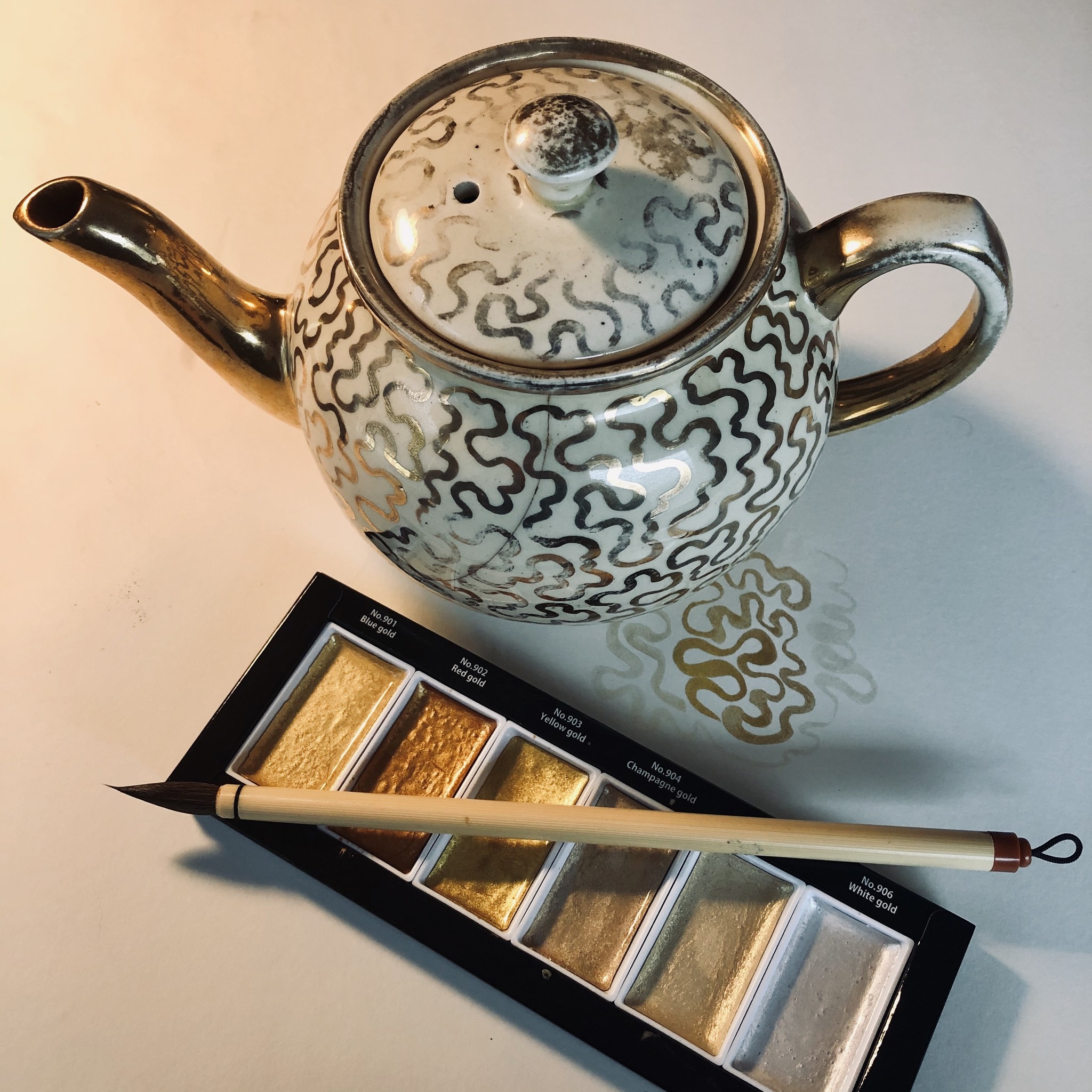 Starry metallic watercolors and a neat vintage teapot pattern!
Need more black and gold inspiration? We've scoured the internet to find some vintage-y ideas for you!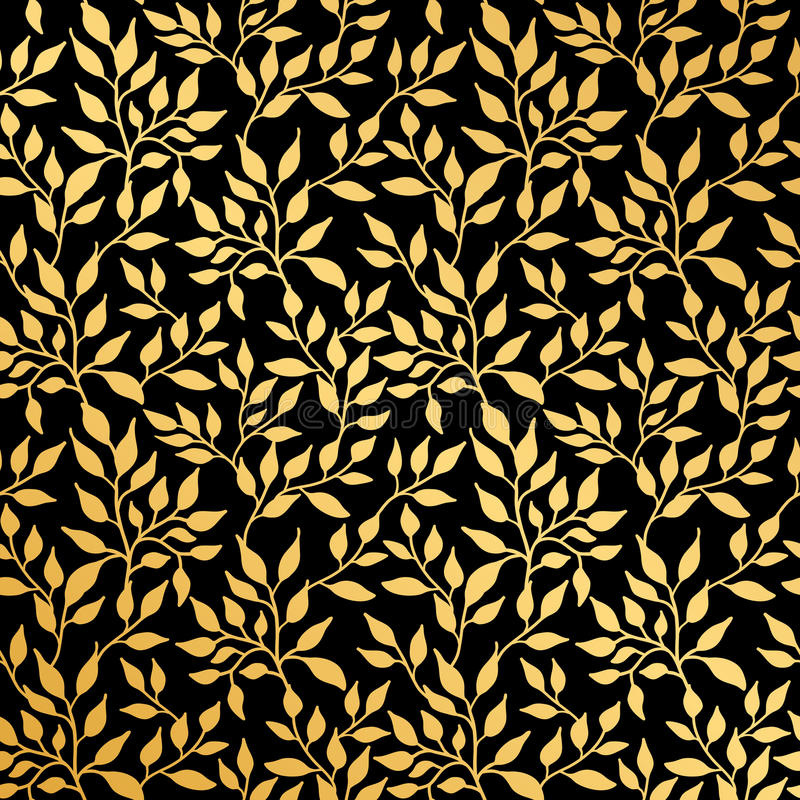 A pretty and simple gold leaf pattern.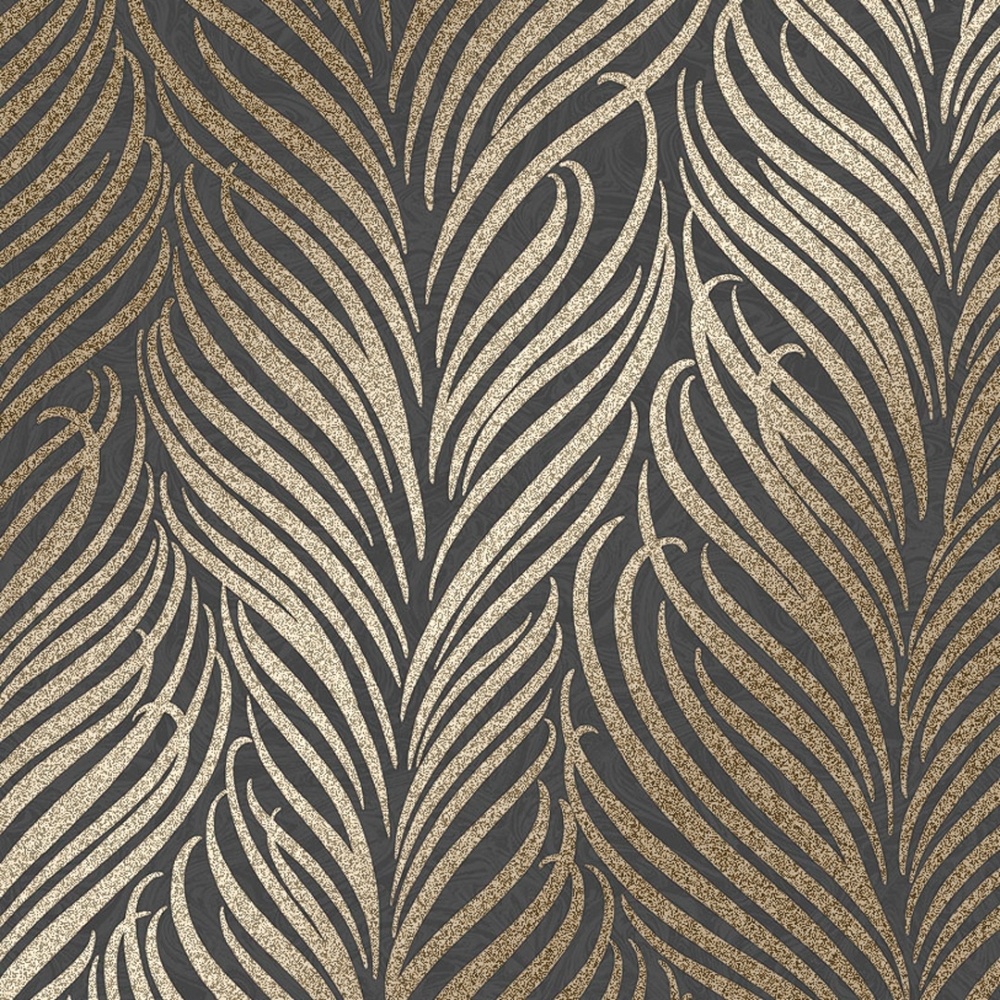 Long, sinuous strokes will capture the feathery quality of this pattern.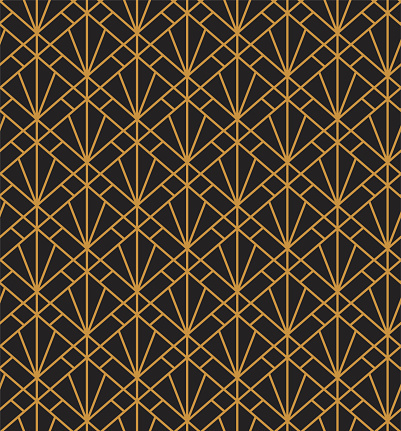 This linear art deco pattern is actually very simple.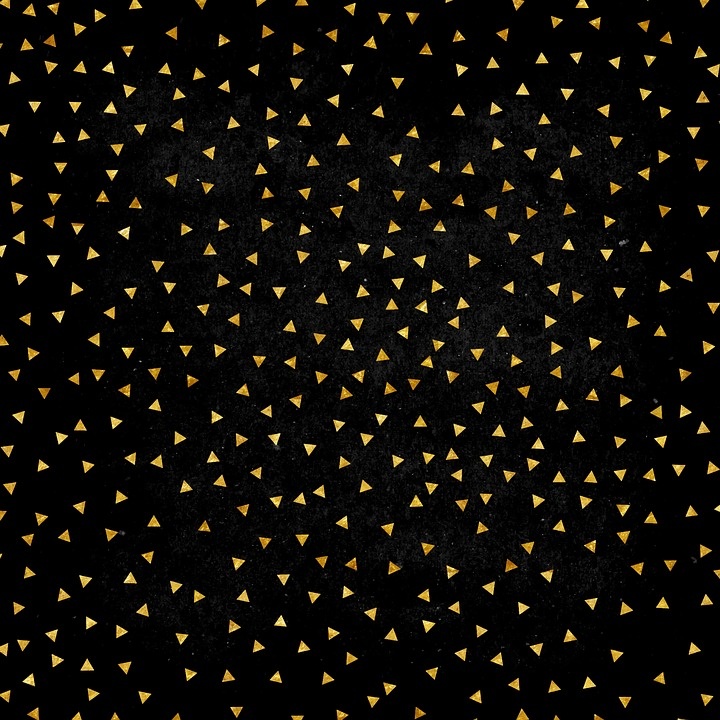 Want something more contemporary? Tiny triangles are trendy!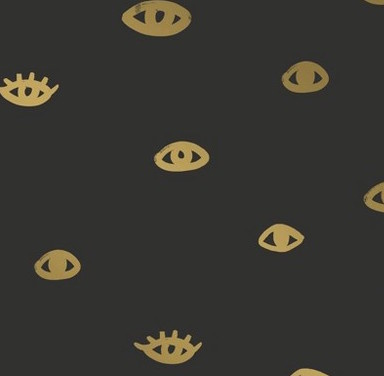 Little golden eyes can guard your hidden secrets...
3. Get ready to decorate.
Once your box has had time to fully dry, check for rough patches. You can use your fingernail or a nail file to gently scrape off any spots where the watercolor ground has gotten grainy, usually around the corners and edges.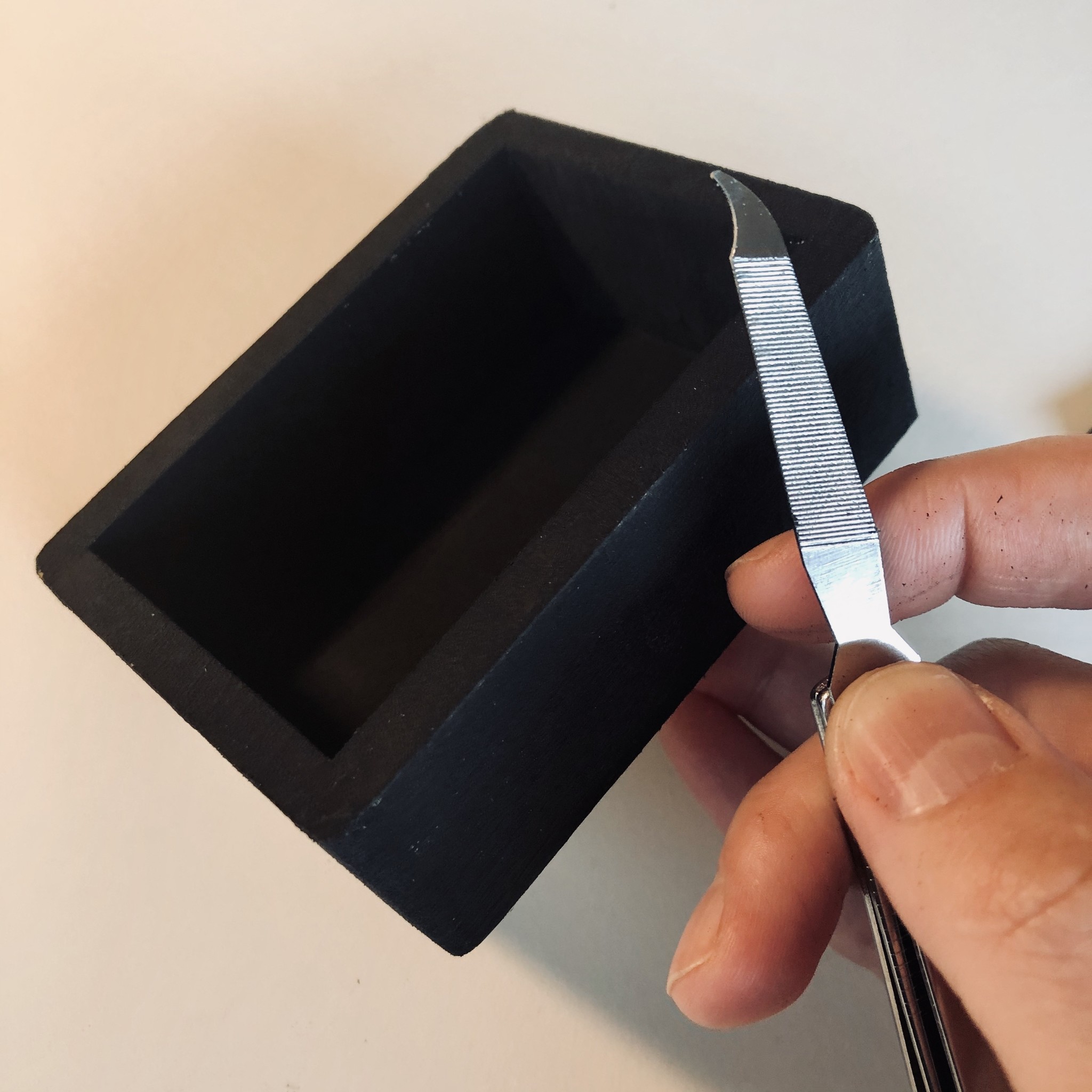 We used a nail file to remove any dried buildup, but you can also use a butter knife or your fingernail.
If you don't know by now what kind of pattern you'd like to make, experiment with different brushstrokes and designs on a piece of scrap paper. If you're using a paint set, try out each color to see which ones you want to use. To activate your paints, put a few drops of water in each palette and sweep it around with a brush. Let it sit for a minute so the water can permeate the dry paint.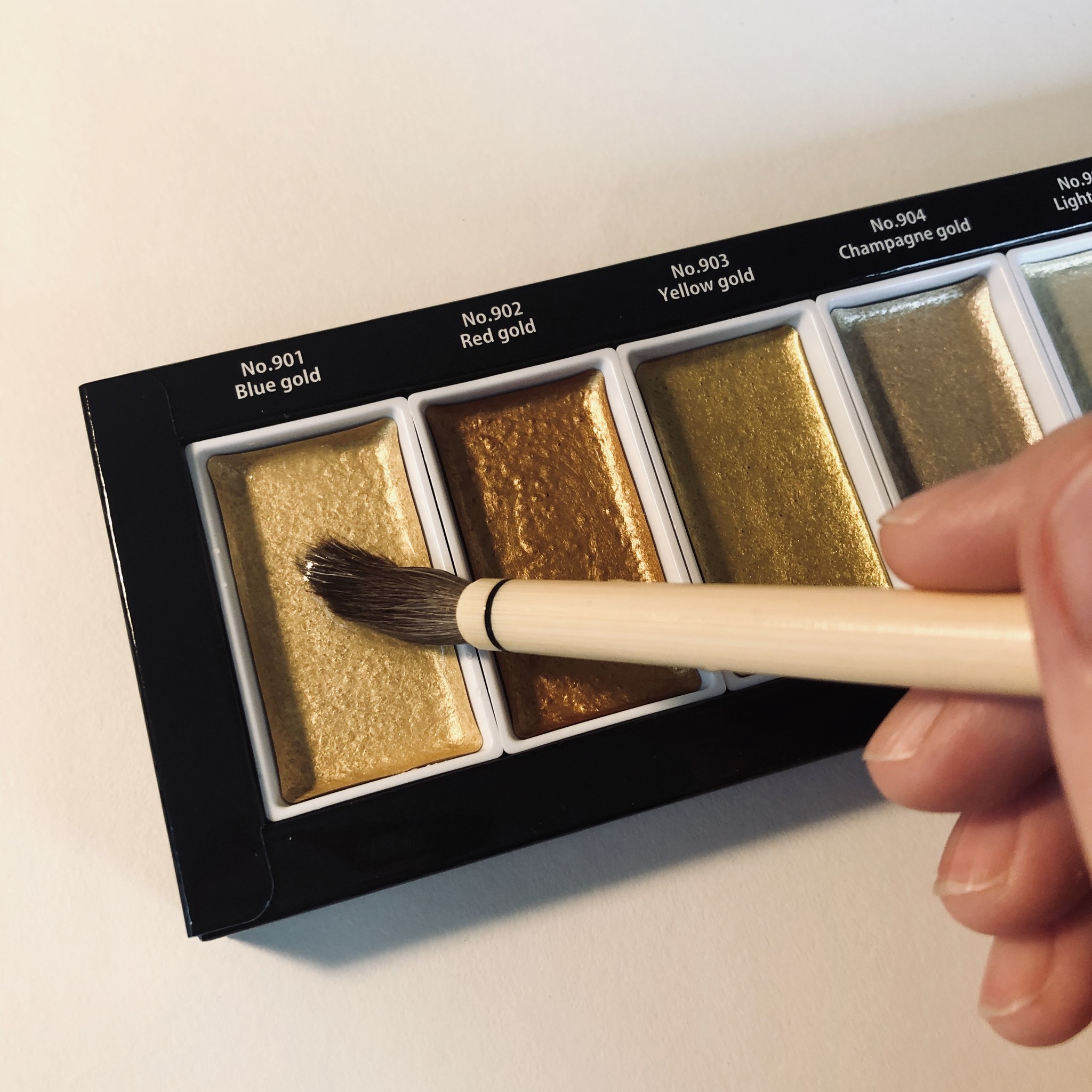 Let your paints absorb some water before using them.
4. Start painting!
Once your watercolors are moist and you've tested out some patterns, you're ready to decorate. We suggest starting on the bottom or inside of the box to get a feel for it before decorating the more visible parts. You can switch between golds or stick to one color the whole time. (Painting tip: certain angles can be tricky, so rest your hand on a support– the jar of watercolor ground works great!) If you mess up, you can carefully wipe away small areas of paint with a wet cloth; don't rub too hard, though, or the ground will come off, too. You can also use a little bit of watercolor ground to paint over small mistakes.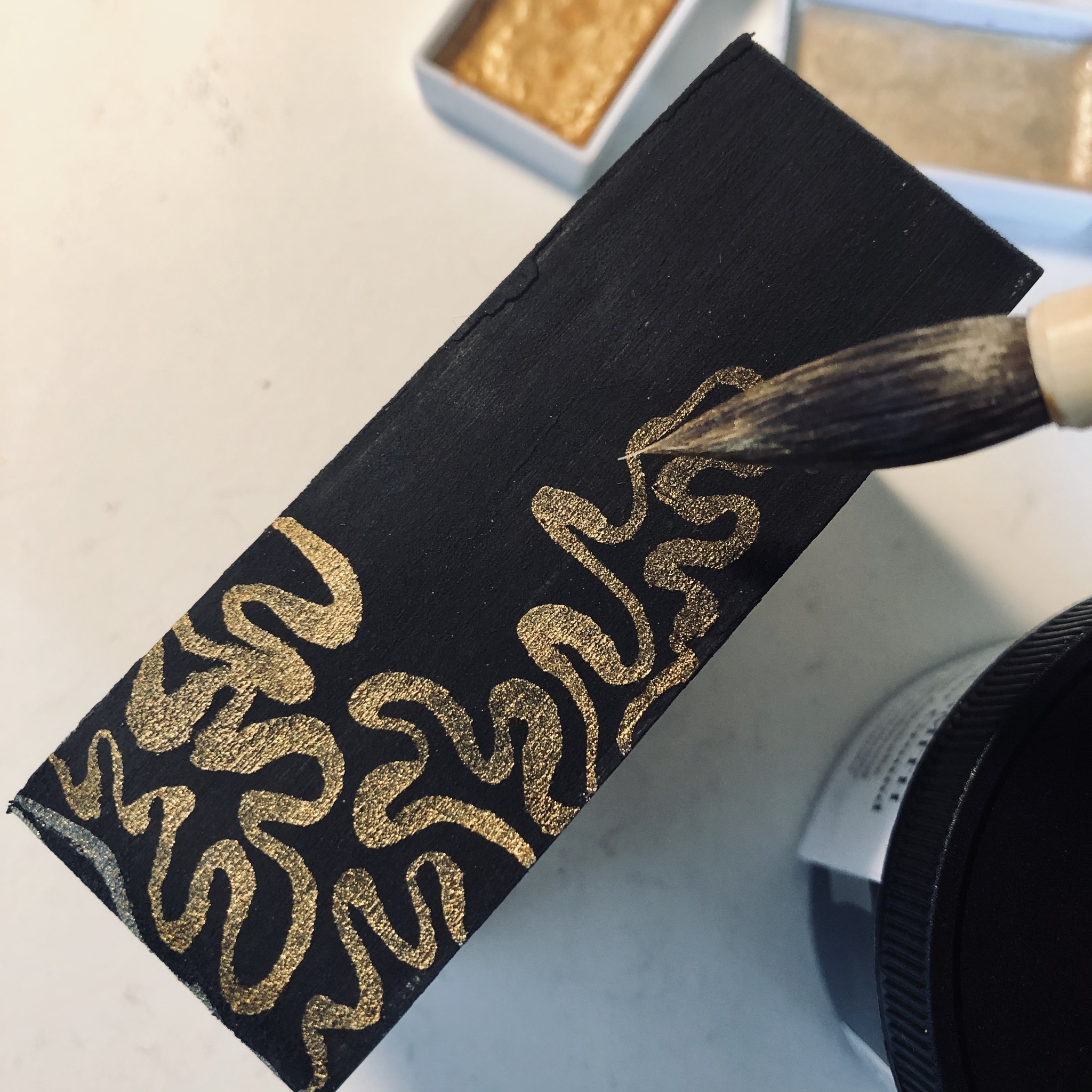 A steady, continuous stroke creates an organic pattern.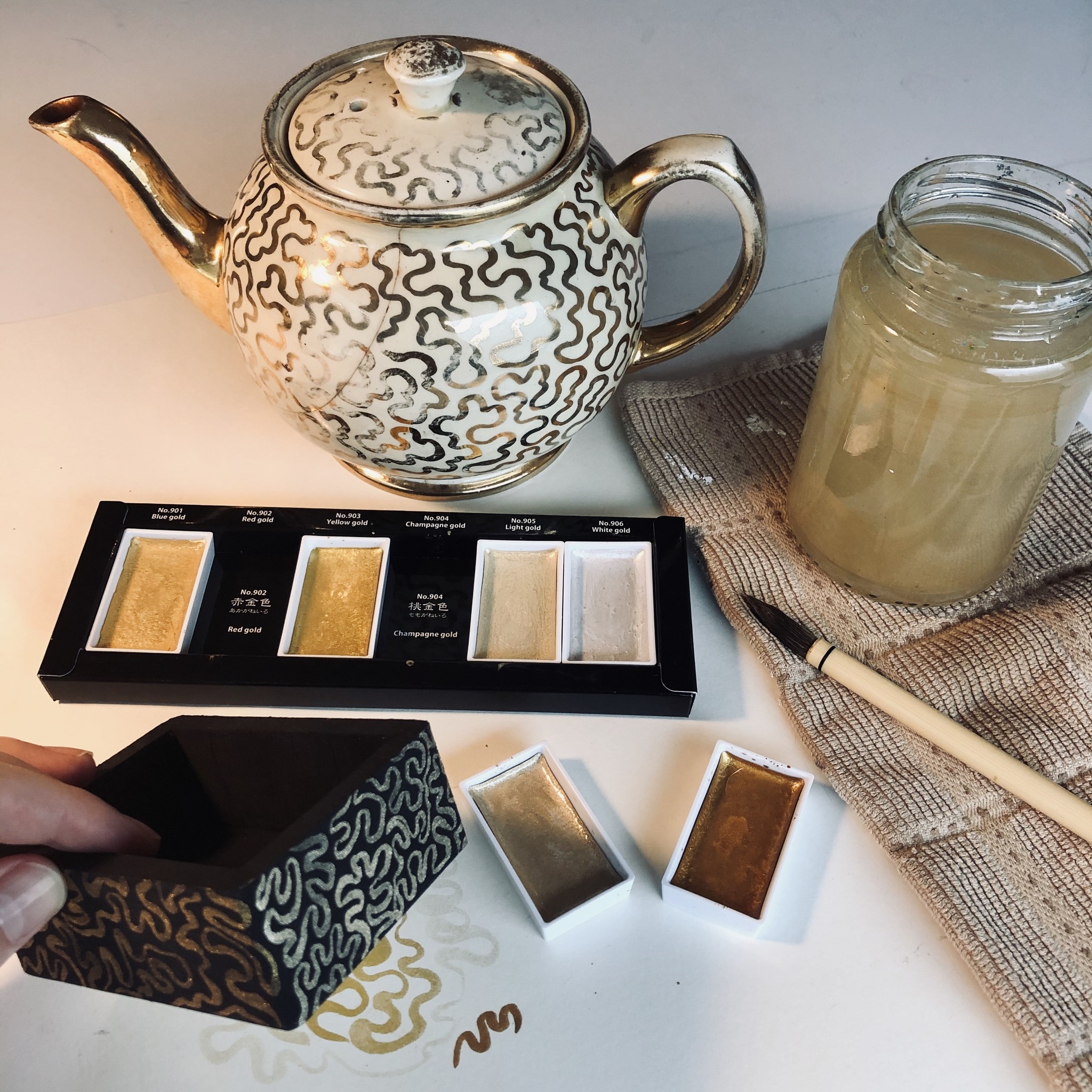 We used two different golds on our box!
5. Display!
Watercolors dry quickly, so you don't have to let your box sit for very long before you can start using it. (If you want extra protection, you can spray your box with a light coat of matte finish; just make sure you do it outdoors, and spray the lid of the box separately so it doesn't stick.) Fill it with jewelry, tiny treasures, coins, cat whiskers, coffee beans, dreams, nightmares… and enjoy the work of art you have made!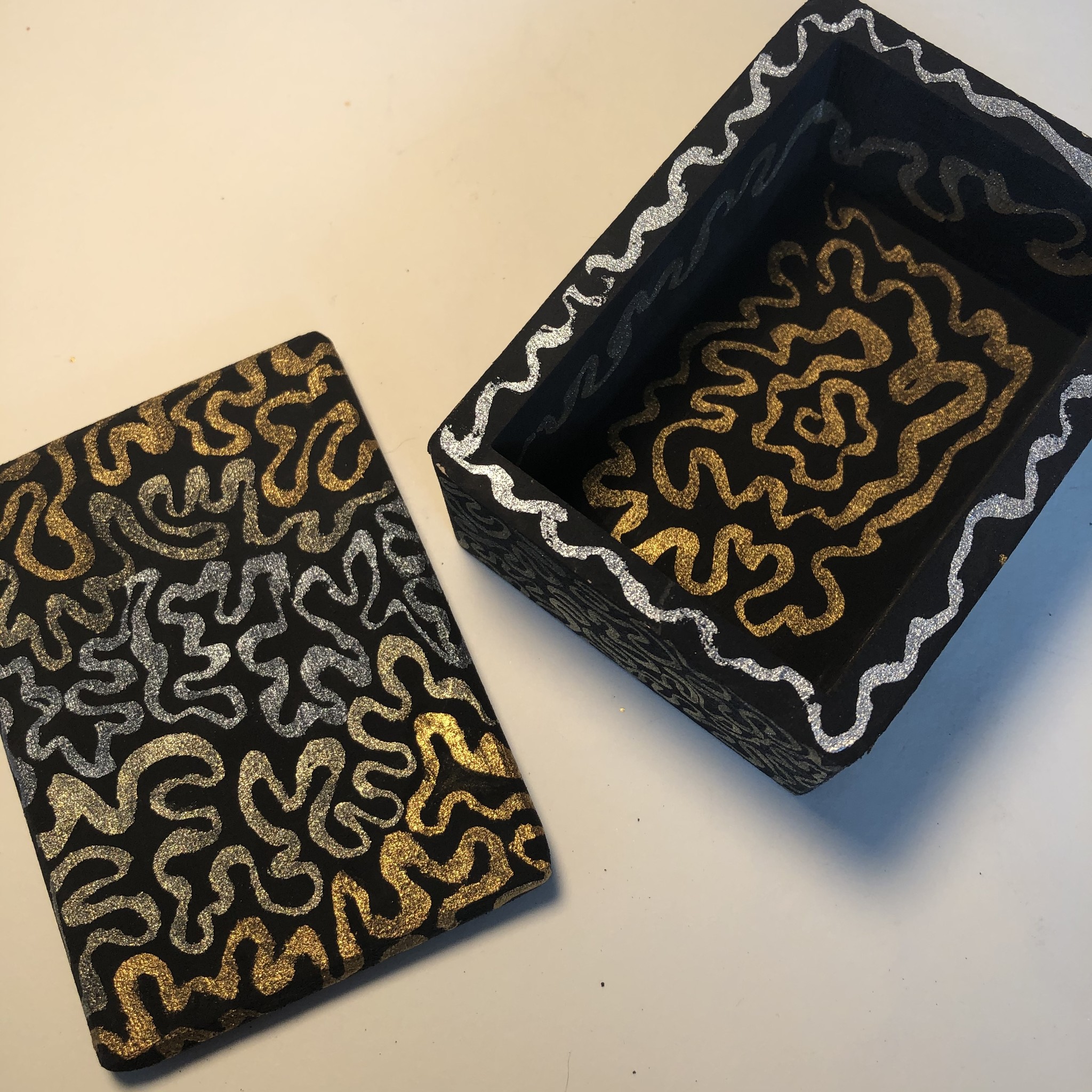 Painted, inside and out.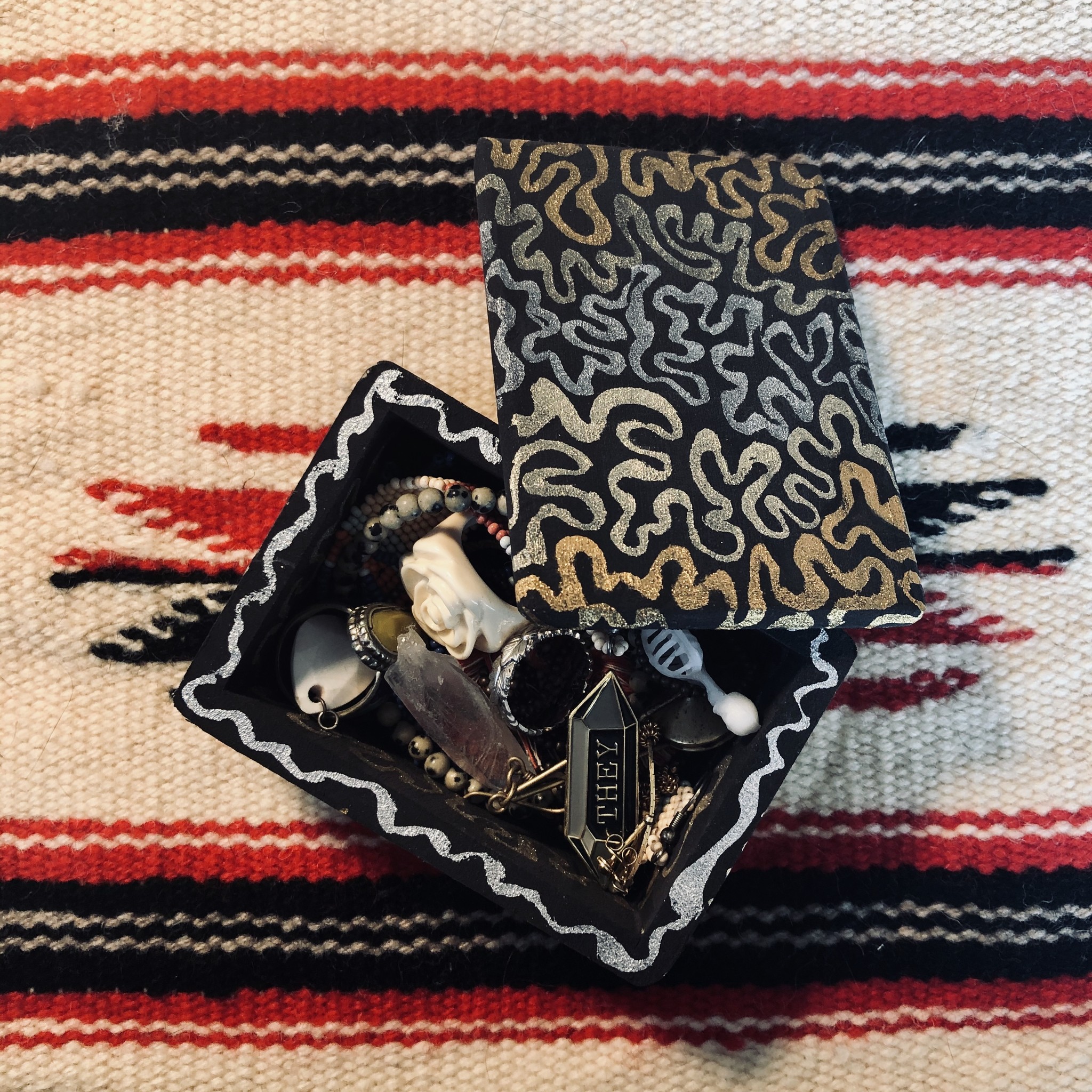 Fill your box with goodies!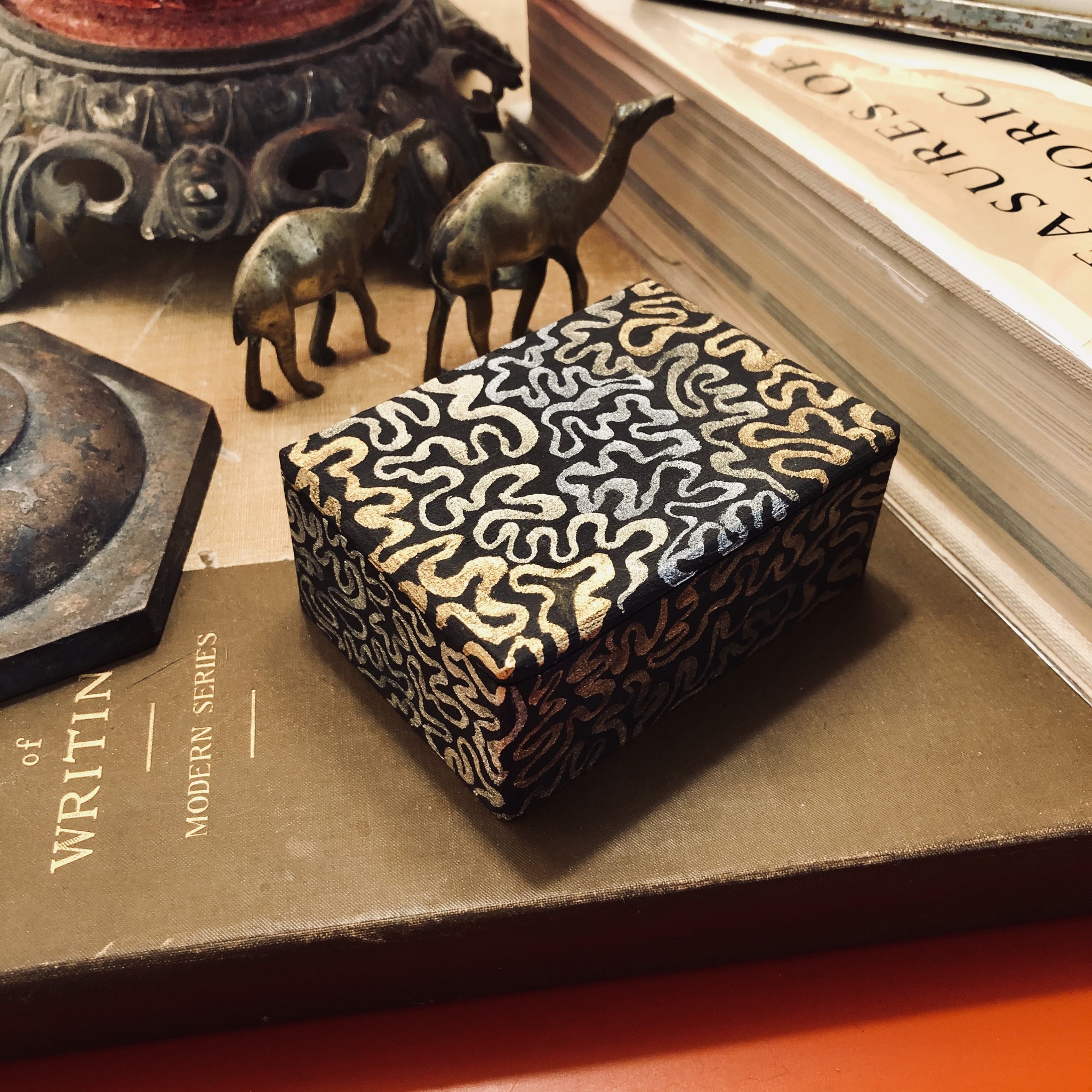 Display your box anywhere!

We hope this DIY brought some pizzazz and handmade elegance to your day! And remember to share your creations with us by tagging #collagepdxprojects and @collagepdx on Instagram with pics of your creations and to be entered into our monthly $50 gift card drawing. Thanks for reading!