All supplies are available at collage! 
Keep reading for step-by-step pictures and instructions for these sweet crafts. 
Valentine Bookmarks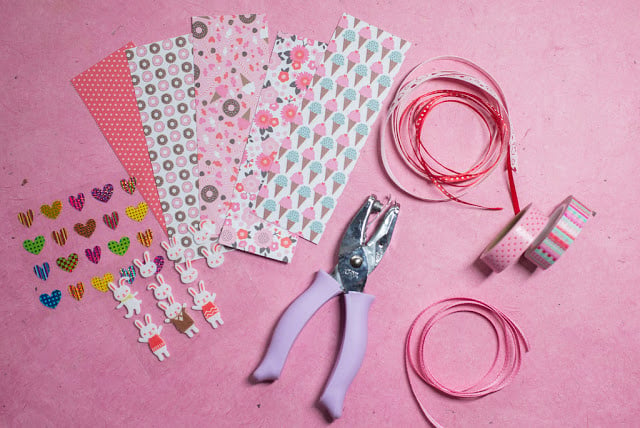 Supplies:
* 1- 6 x 6" Valentine-themed paper pad
* Scissors or paper cutter
* Ribbon, approximately 10" per bookmark
* 1/4" hole punch
* Glue stick (optional)
* Washi Tape
Steps:
1) Begin by cutting down the 6x6" paper into three strips. Each strip should measure 2" by 6."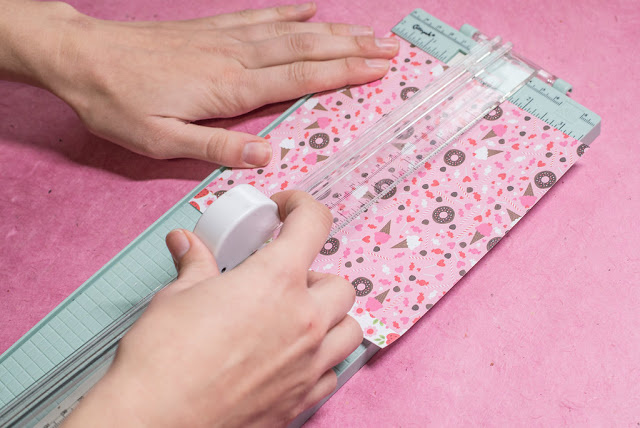 2) Punch a whole in the top of your bookmark, in the center, and about .25" from the top
3) Decorate your bookmark! The backsides of these bookmarks are white, so you can easily address the bookmarks on the backside, or create a drawing, or just have fun with stickers and washi tape, like we did!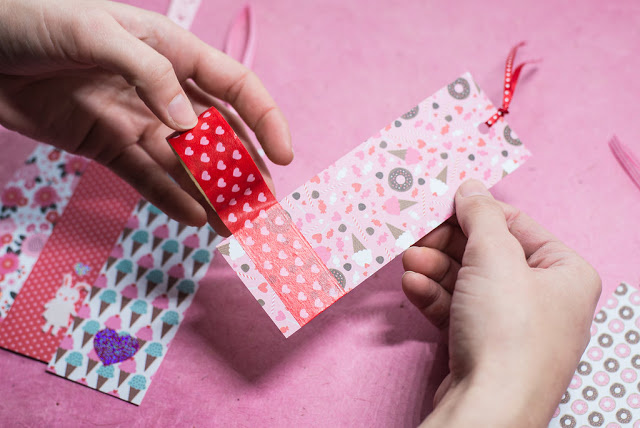 4) Pull your ribbon through the hole you've punched, and tie a knot: we used an overhand knot.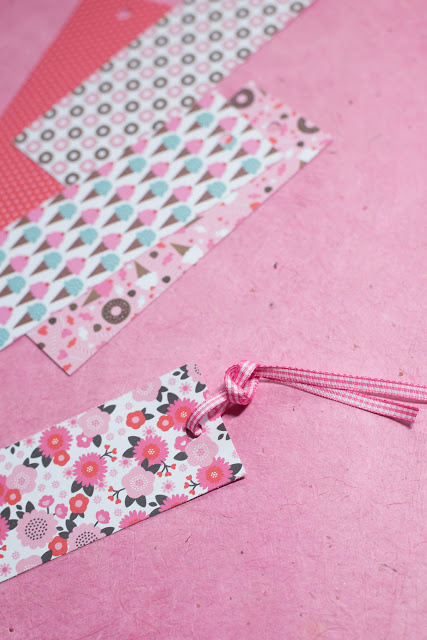 5) And you're done!!
Valentine Treat Bags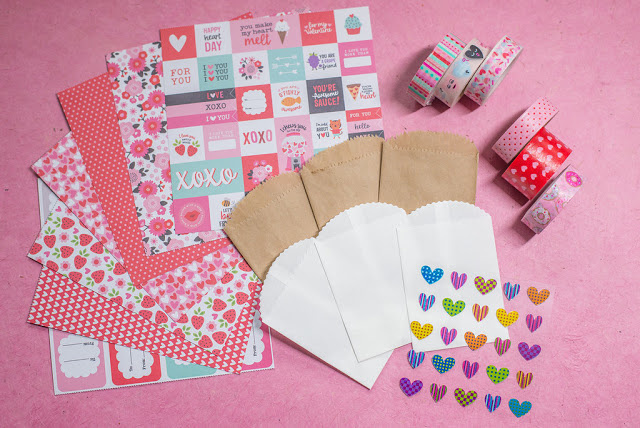 Supplies:
* Washi tape and stickers for decorating
* Cute minis for treats: check out collage's big collection of temporary tattoos and Japanese erasers, as well as individual stickers, and the terrarium section for cute miniatures.
* Pocket paper bags
* Optional: 6x6" valrnyine-themed paper pad (to cut and decorate bags with) and a glue stick
Steps: 
1) Decorate your paper bag with stickers and washi tape. We also cut the 6x6" paper into hearts and glued it with a glue stick onto bags.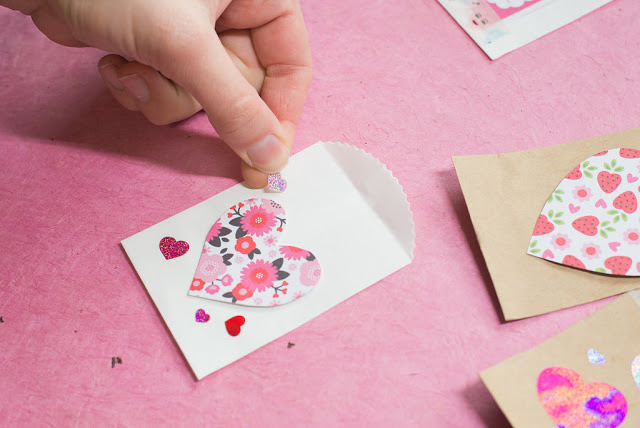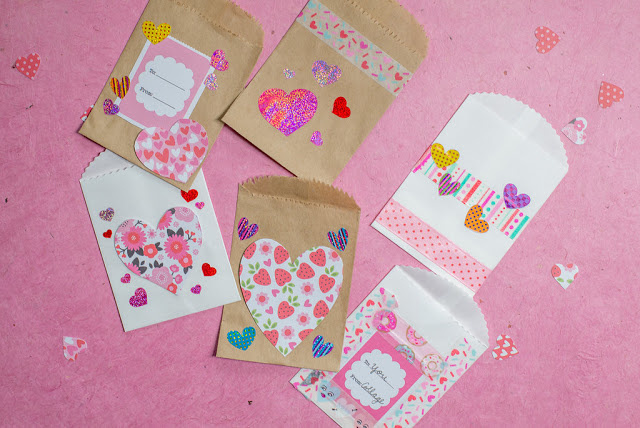 2) Stuff the bags with minis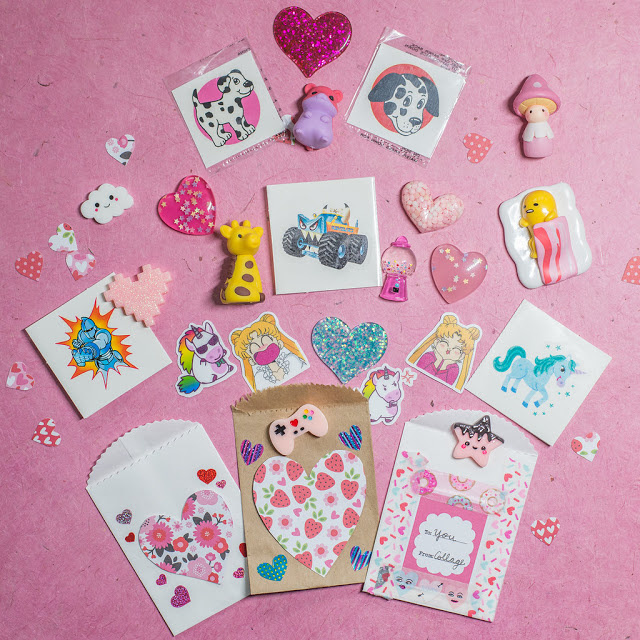 3) Seal the bags up with a sticker or washi tape, and you're done!! Easy-peasy!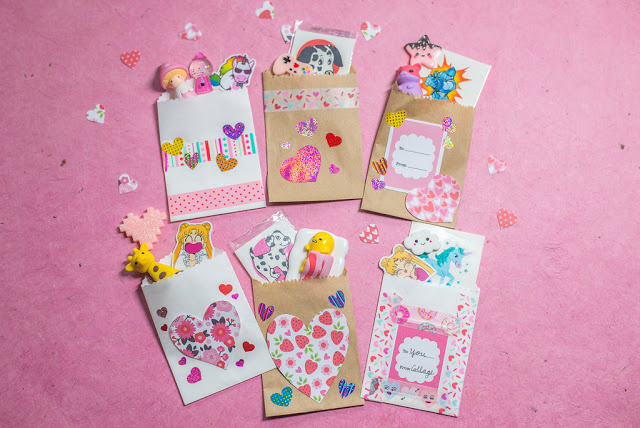 Felt Heart with Pencils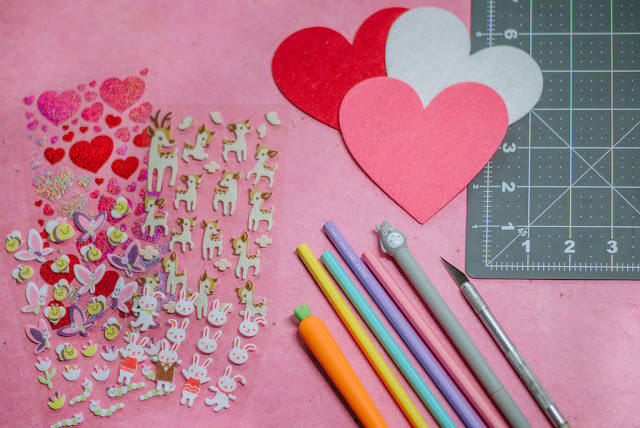 Supplies:
* Die-cut felt hearts (sold individually, and in sets)
* Stickers (felt stickers work especially well)
* X-acto knife, ruler, and cutting mat; or scissors
* Pencils or pens of your choosing
Steps:
1) Begin by marking with a pencil where to cut two slits into the felt hearts: the slits are 1 inch in length, and 1.5 inches from the edges of the heart on the left and right side. (If you don't have an x-acto, try folding the heart in half from top to bottom, and cutting with scissors to make vertical slits.)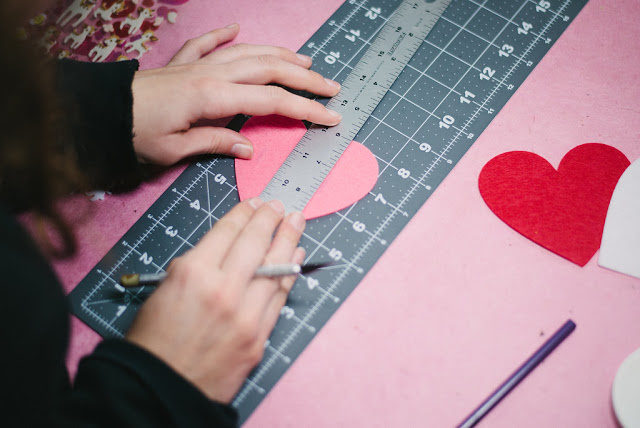 2) Decorate your heart using stickers. We used felt stickers, available in a variety of styles at collage.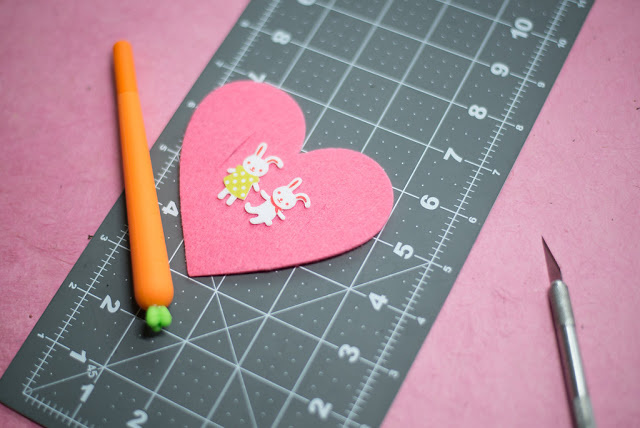 3) Slide the pen or pencil of your choice into the slits you created in the felt heart. (Check out the cute carrot pen we used!)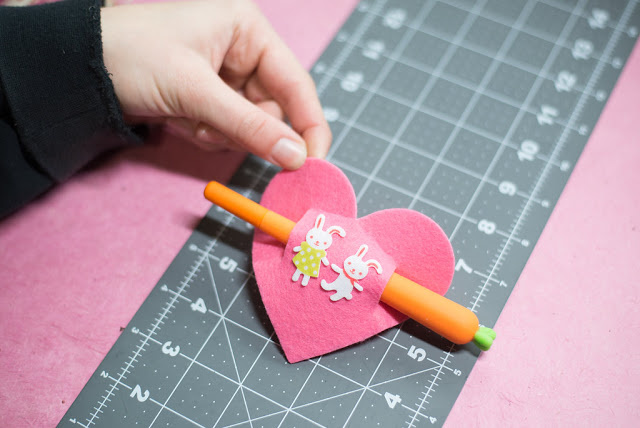 4) You're done! If needed, you can use a sharpie to address the felt hearts on the front or back of the heart.