To create our cyanotype tote bags, we used the two-part cyanotype set by Jacquard. We have several cyanotype options however, like the pre-coated cyanotype paper packs, which are a better option for kids—either way, it's a great project for a lazy summer day.
Read on to learn more about how to make cyanotypes prints.

All supplies available at collage!
Supplies:
* Cyanotype kit
* Tote bag (or whatever surface you choose to print on: misc. fabric or paper)
* Objects to print with. We had fun gathering and pressing plants, however you can make prints of most anything flat.
* Measuring cup or measuring spoons
* Iron (if printing on fabric)
* Access to cold water (for rinsing)
* Optional: a piece of glass and cardboard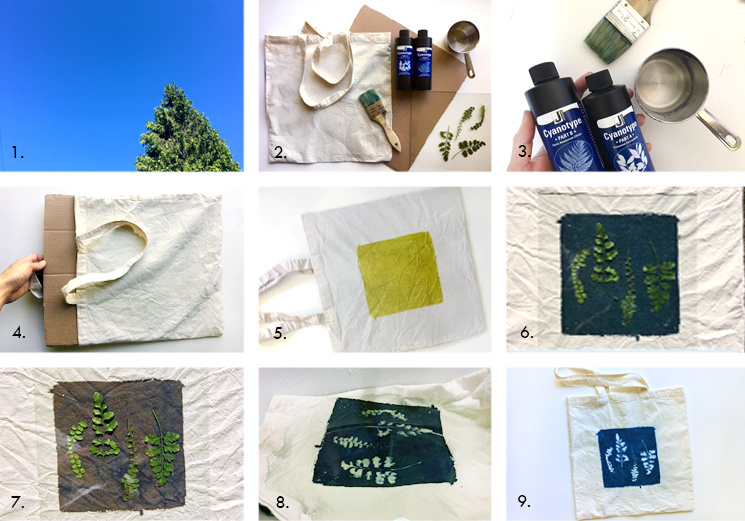 Steps:
Pick a sunny day!
Gather the above supplies
Add water to cyanotype bottles parts A and B, respectively, fill to the top of the bottle. Let the solutions sit for 24 hours for best results. (We used the solution about 2 hours after adding water, and it still worked well).
If printing on fabric, wash the fabric first to remove any starch. Once dry, iron the fabric flat. If working on a tote bag or something else double-sided (like a t-shirt), insert a piece of cardboard in between the layers to protect the opposite side (so the solution doesn't soak through).
Mix equal parts of solution A and B in a dark room. Only mix as much solution as you plan to use today. Coat your surface with the solution; use the decorator brush for this. Allow the solution to dry in the dark room.
Lay out your design (preferably in the dark room, although some soft light is ok). Optional: lay a piece of clean glass on top of your design to flatten it, and to keep your design from being blown away by wind. 
Take your fabric outside to expose. Make sure there are no shadows (from buildings etc.) being cast on your fabric. Keep an eye on it while it is exposing. You will see the solution quickly change from yellow/green, to a blue, and eventually it will change to a browny bronze once it is properly exposed.
We exposed our prints on a sunny day, with nary a cloud in the sky, and we got a decent impression in 10 minutes, and a very dark impression after 15 and 20 minutes.
Remove your design, and wash out your fabric. You can use a tray of cold water, or your bathroom sink, like we did. Wash for at least 5 minutes.
Allow to air dry. After about 24 hours, the print will reach its final color of deep blue. Enjoy!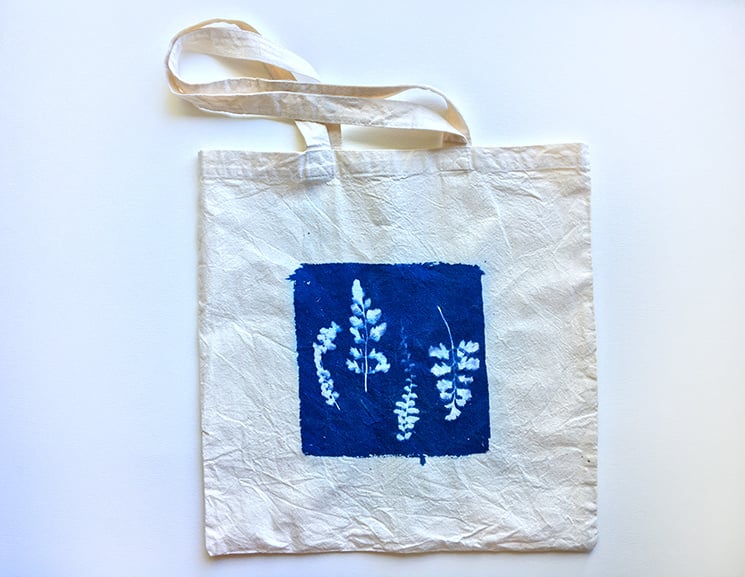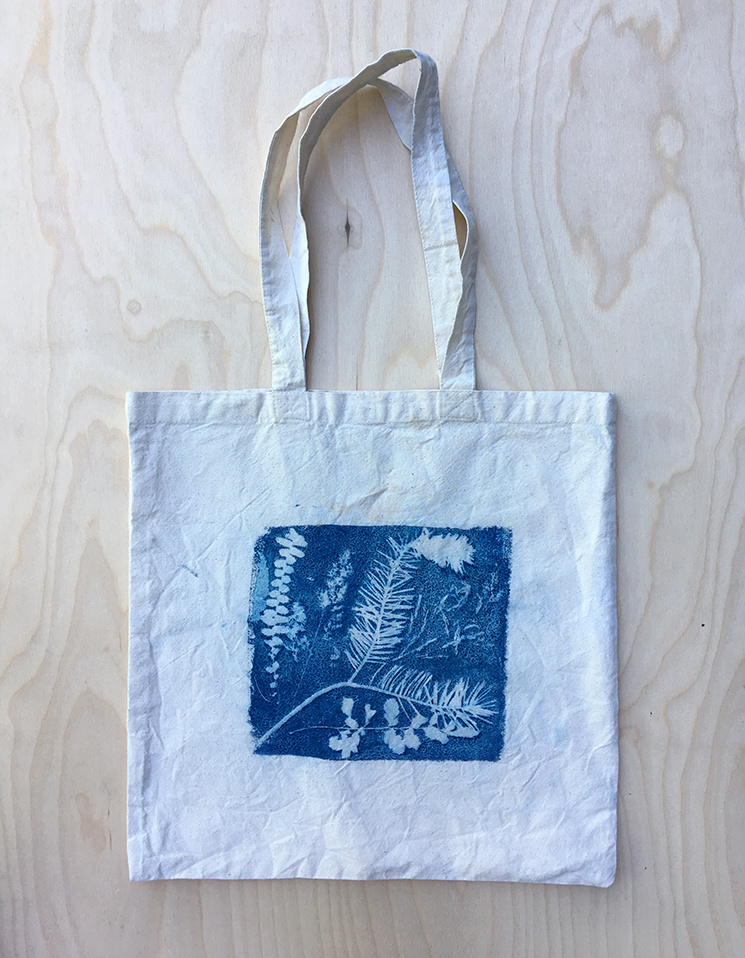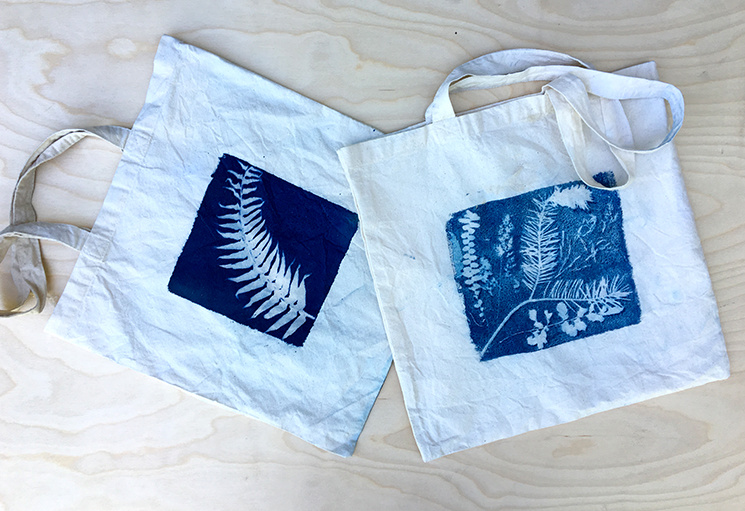 The difference between a darker, 15-minute exposure time (left), and a 10-minute exposure (right).




For more tips on how to tone or alter your prints, you can check out Jacquard's website, here.