These felt skulls are super cheap and easy to make for Halloween fun!
They can made to whatever size you prefer, and be made with our wool or acrylic felt.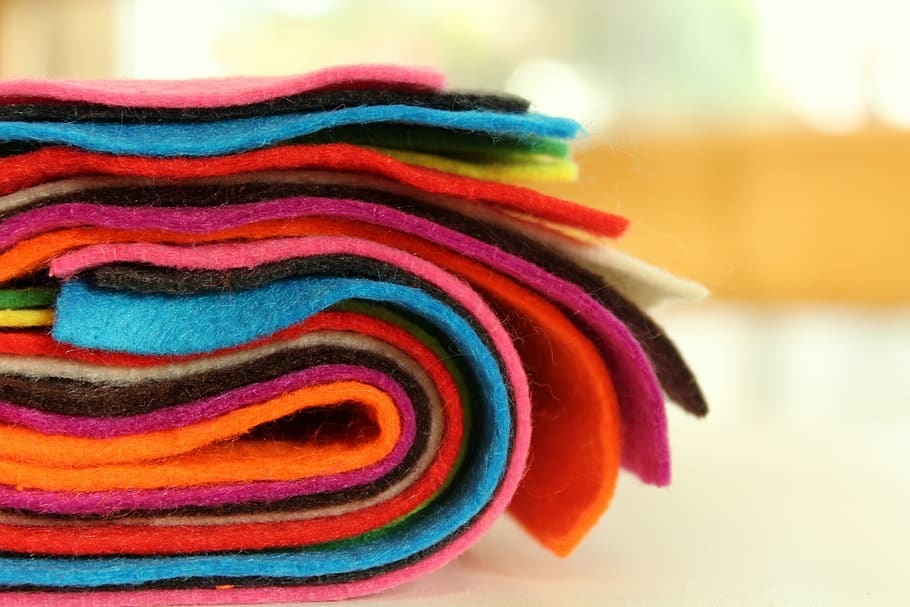 Materials:
- 1-2 Felt Sheets (Wool or Acrylic)
- Scissors
- Embroidery Thread
- Pen or Pencil
- Paper to use as stencil
- Polyester or Cotton Batting Filling
1.) Using a pen or pencil draw out your skull shape onto a piece of paper and cut out on outline.
2.) Use your stencil to draw two skulls onto your felt sheet, use two felt sheets if making a bigger skull.
3.) Stitch your face design onto one of the new cutouts and leave the other for your back side.
4.) Once face is stitched on, stitch your two cutouts together leaving a small hole for filling.
5.) Use a batting/filling of your choice to stuff the skull until full.
6.) Finish it off by stitching the hole shut.