Looking for an easy summer craft? An art project that doesn't require a lot of supplies? A craft for adults and children alike? Try making a simple friendship bracelet with collage's step-by-step instructions! 
Macrame friendship bracelets can be traced back to Guatemala. Legend has it that when you give a friend a handmade friendship bracelet, they may make a wish when it falls off their wrist! Bracelets can be woven of thread or thin cord in any color; collage supplies embroidery thread in a myriad of colors, including metallic and glow-in-the-dark! You can buy embroidery thread in our stores and online here. 
For this project, we'll be doing a simple diagonal striped pattern using five colors (teal, dark purple, light purple, black, and metallic bronze).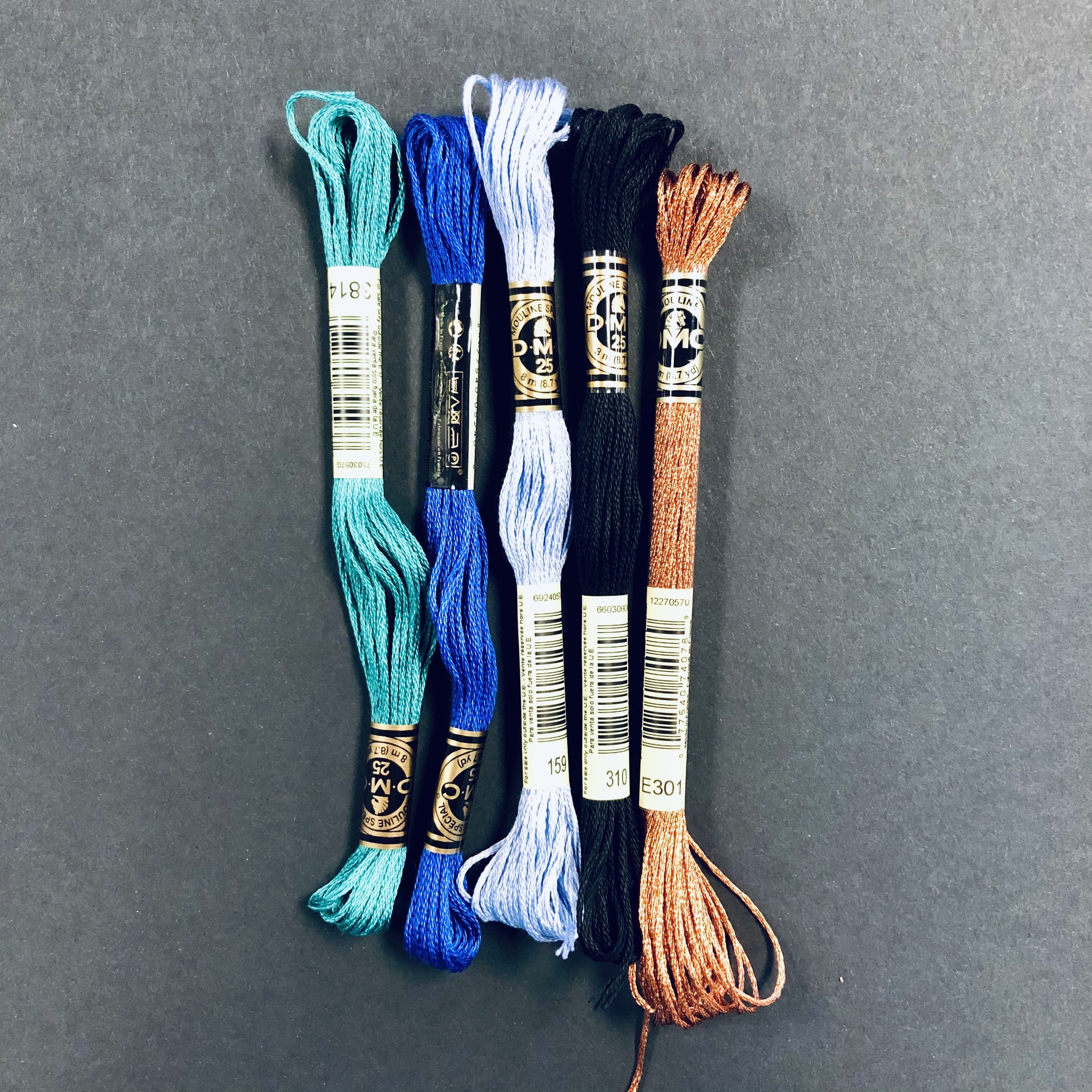 1. Cut about 30 inches of each thread, and knot them together at one end. Tape your threads down to a table and spread them apart. If you're doing a gradient or rainbow, make sure to separate your colors in the right order!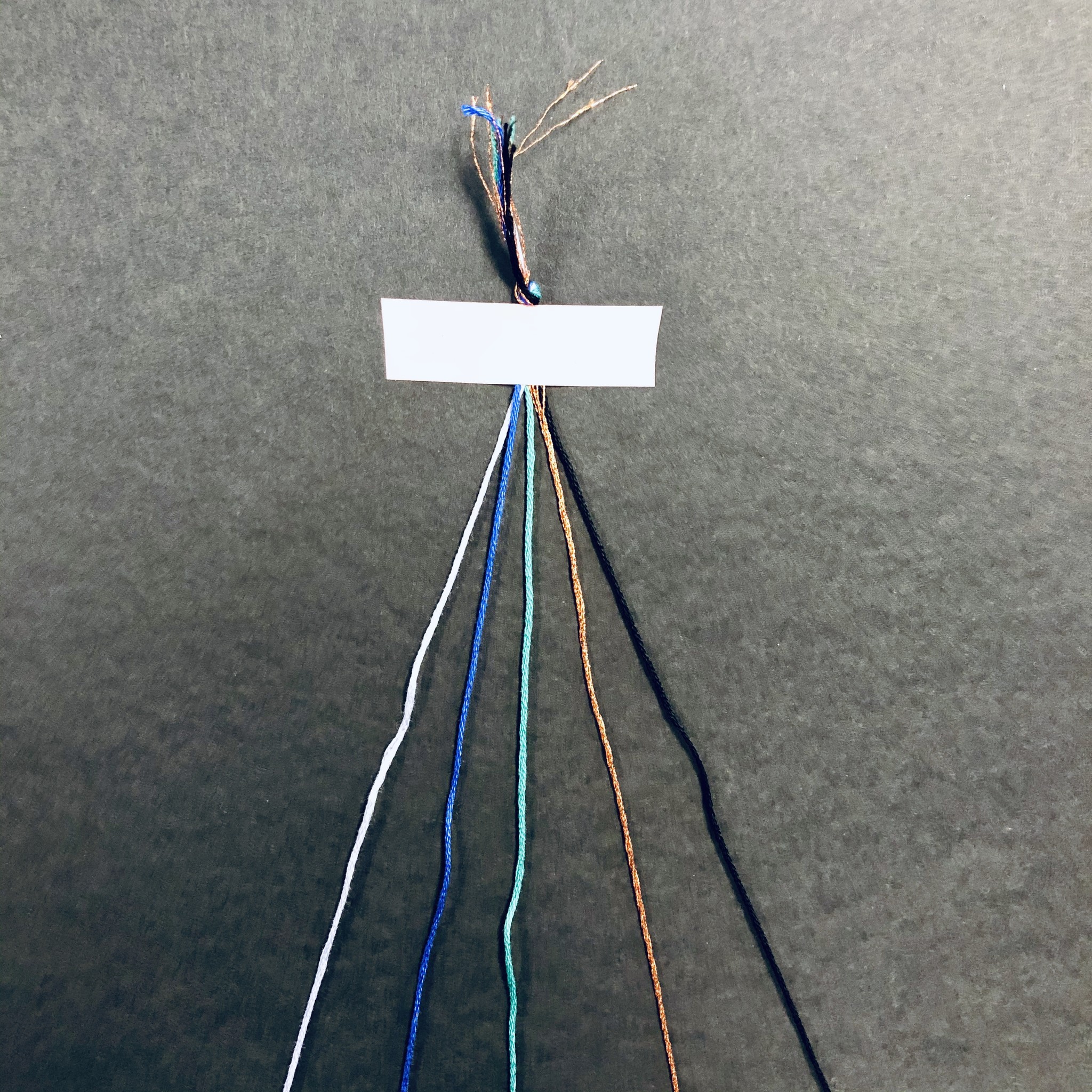 2. Take the first thread on the left (in this case, light purple), and drape it over the top of the next thread (dark purple) in a number 4 shape. This first thread will be the color of the first stripe in your pattern, and we'll be calling it the 'primary' thread. The second thread (dark purple) is the thread you'll be knotting over, called the 'secondary' thread.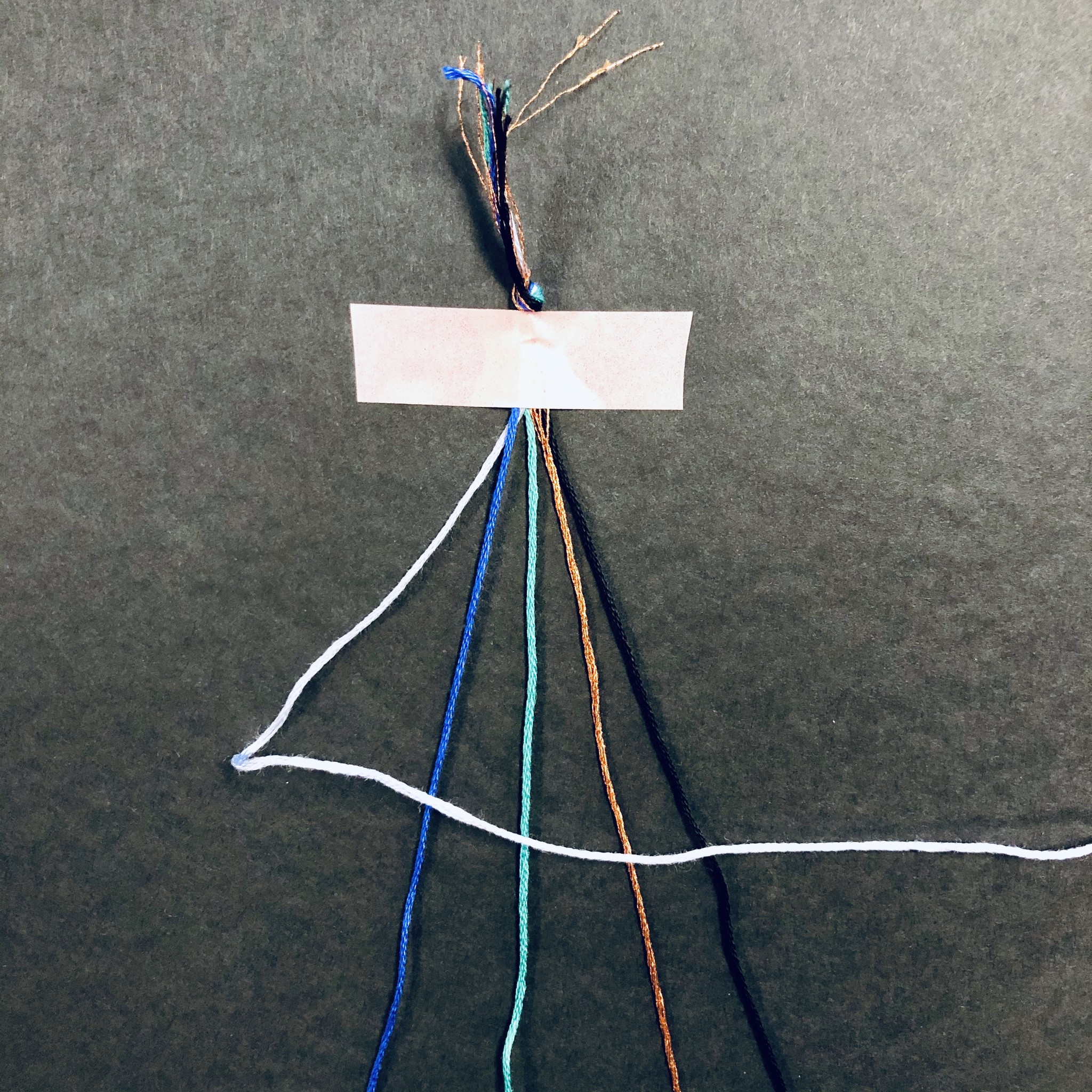 3. Take the primary (light purple) thread, and tie it underneath the secondary (dark purple) thread in an overhand knot. The easiest way to do this is to pinch the left corner of the 4 with your left hand hand, loop the first thread under the second thread, and pull the knot upwards with the first thread in your right hand, while pulling down on the secondary thread with your left hand. This will create an overhand knot with the light purple thread showing over the dark purple thread it is knotted to.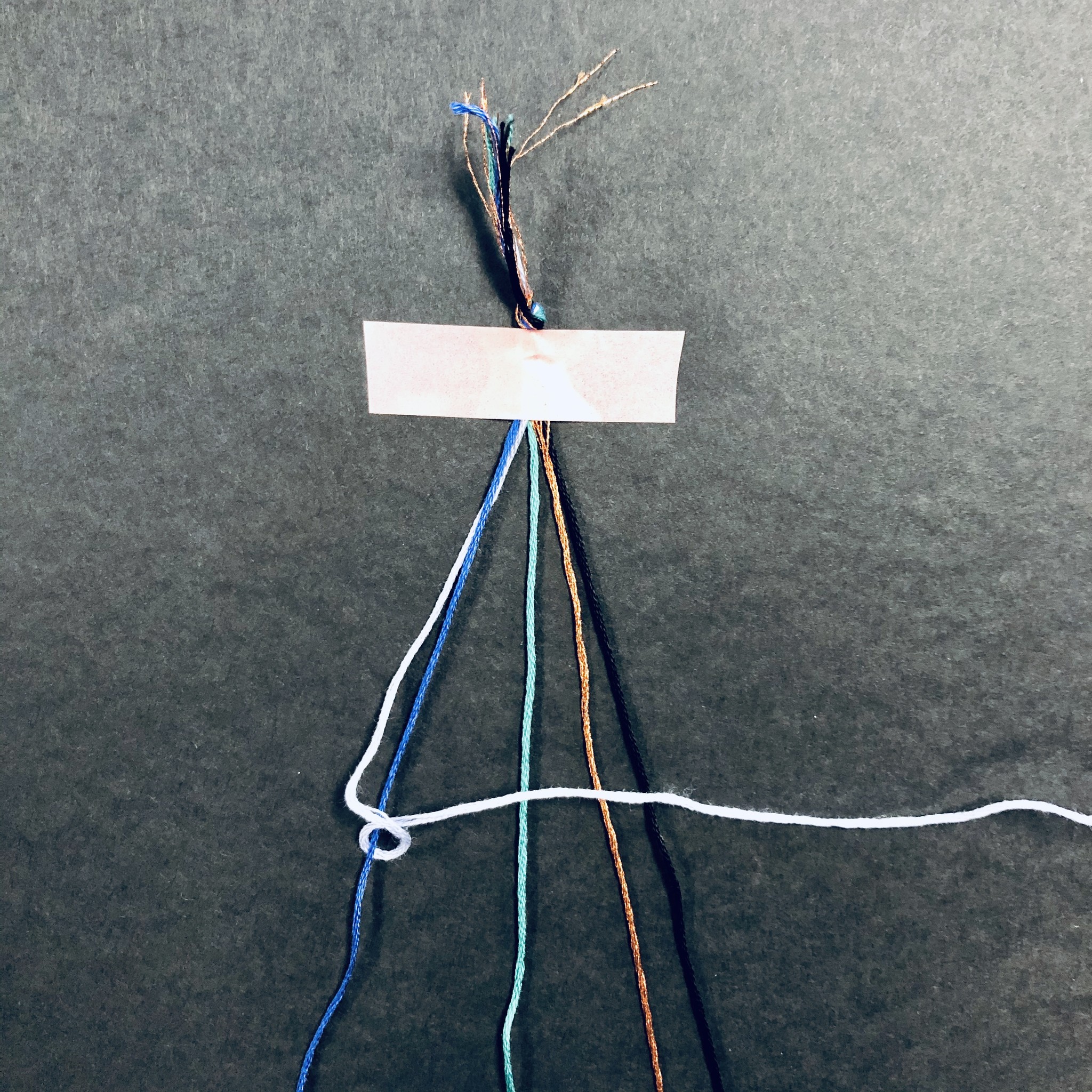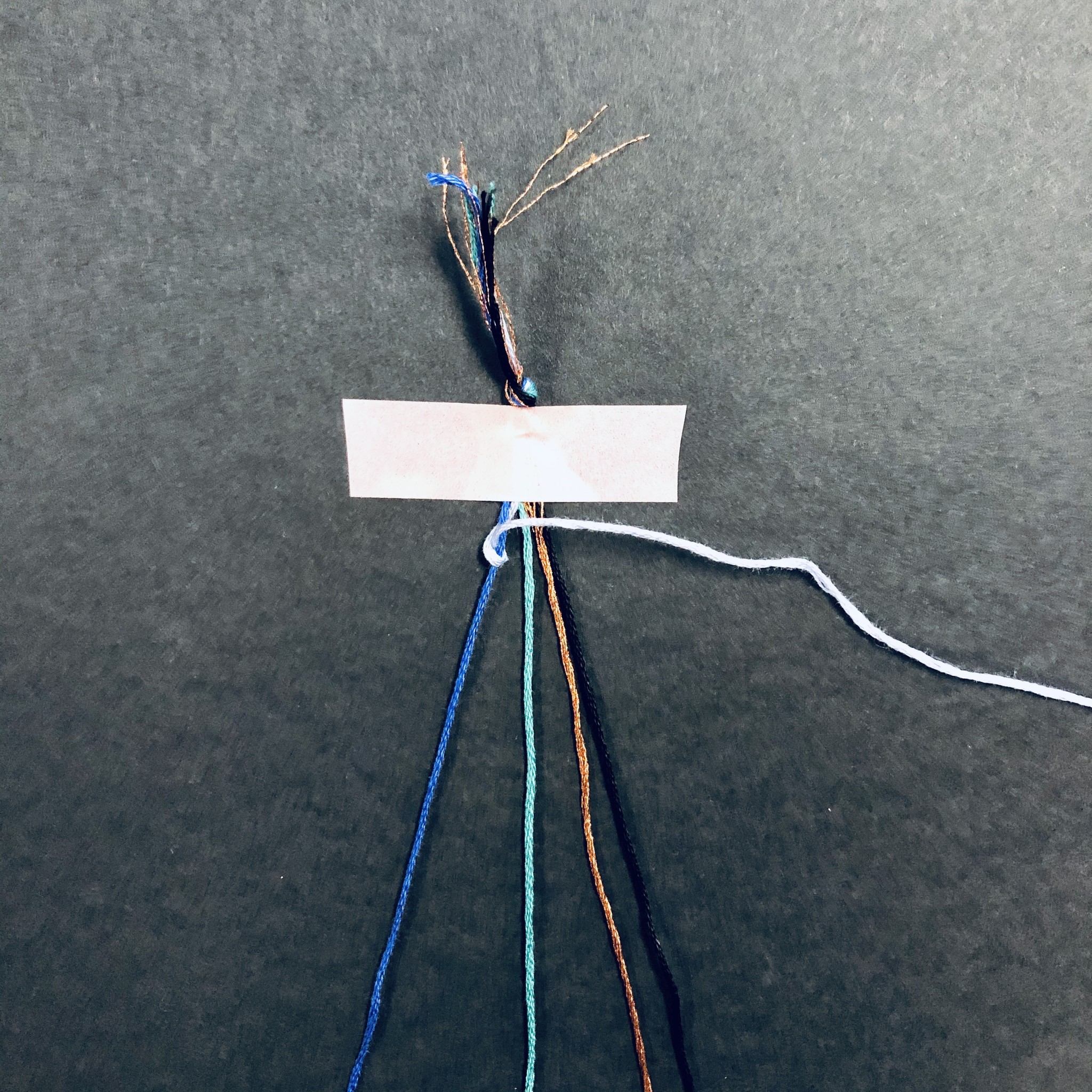 4. Repeat step 3 to create a double knot on top of the dark purple secondary thread. 
5. Your first and second threads should now have switched places, with the secondary (dark purple) in first place and the primary thread now in the second place. Following the same steps as above, cross your primary thread into a 4 shape across the next secondary thread in line (teal), loop it under, and pull your knot upwards with the primary thread to create a light purple knot over the teal thread. Repeat to make a double knot.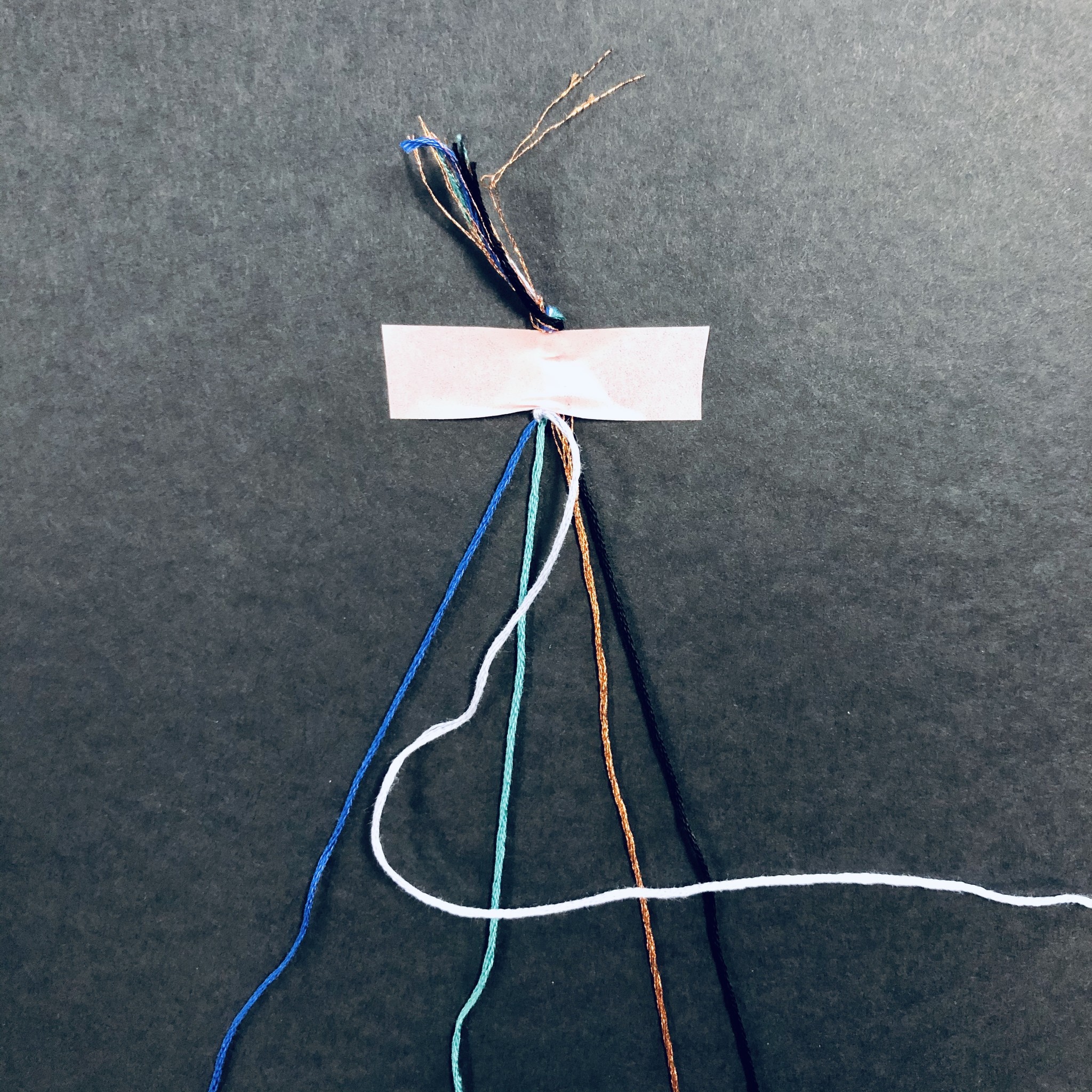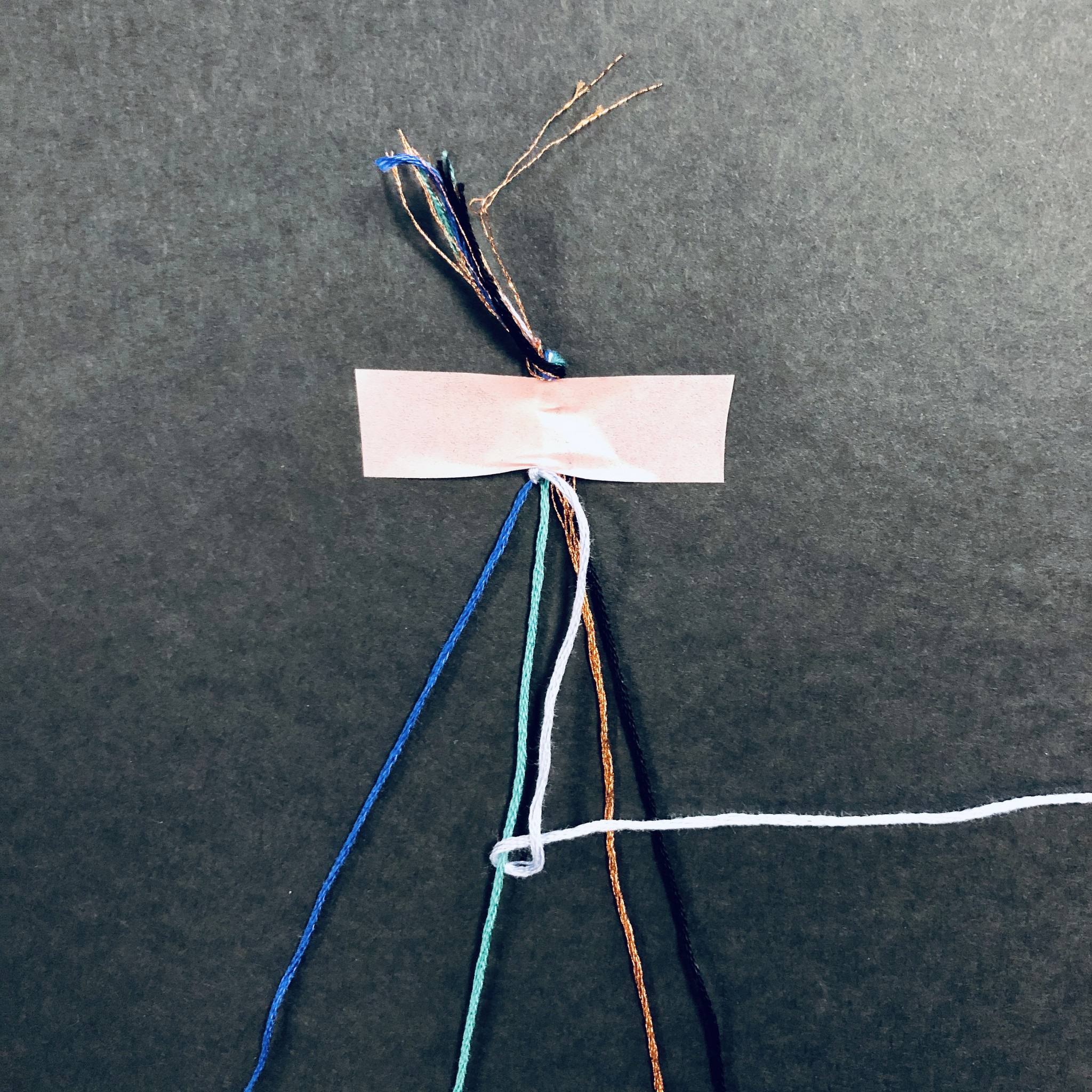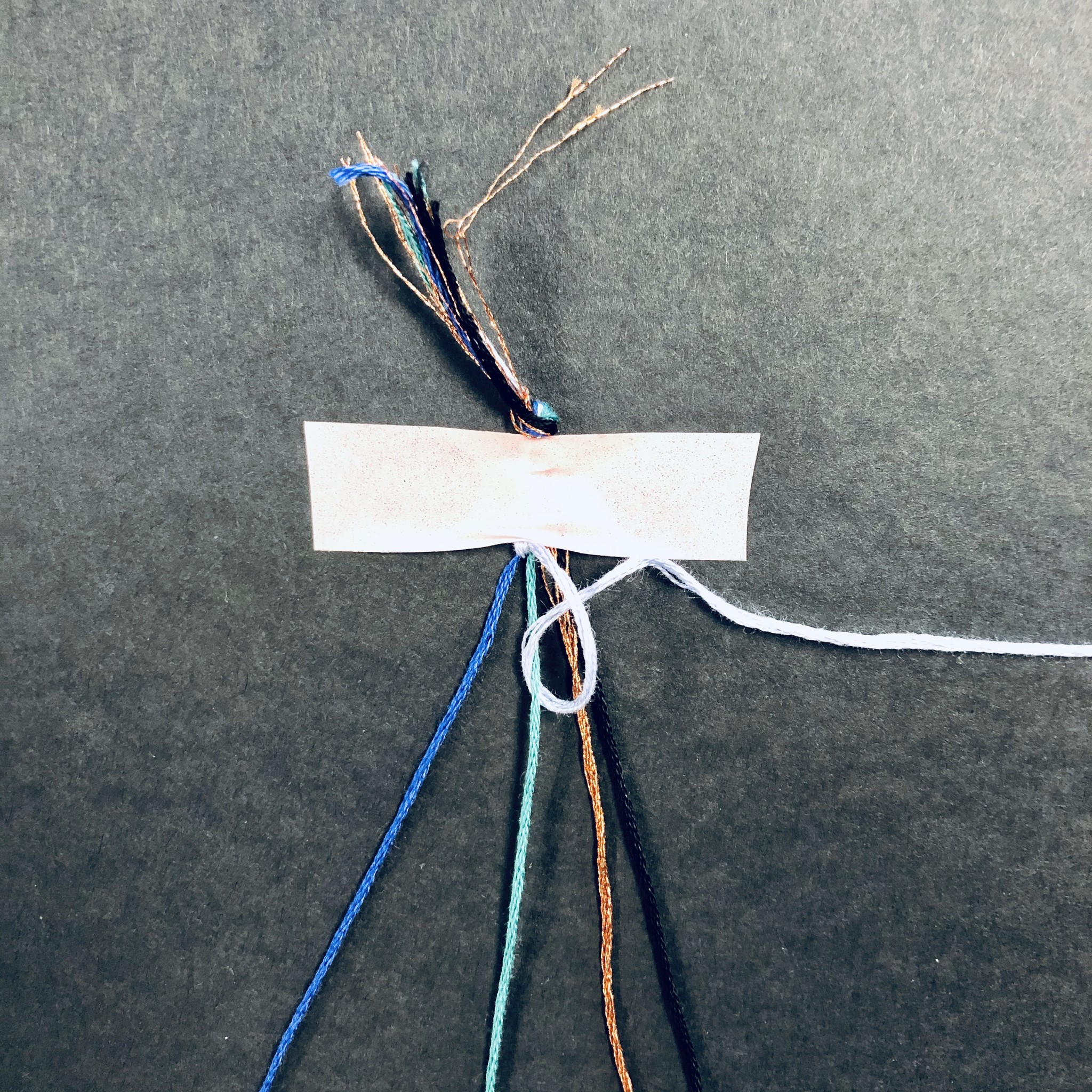 6. Repeat the double-knotting process over each succeeding thread until you have created a row of knots in the primary color, and the primary thread is now at the right!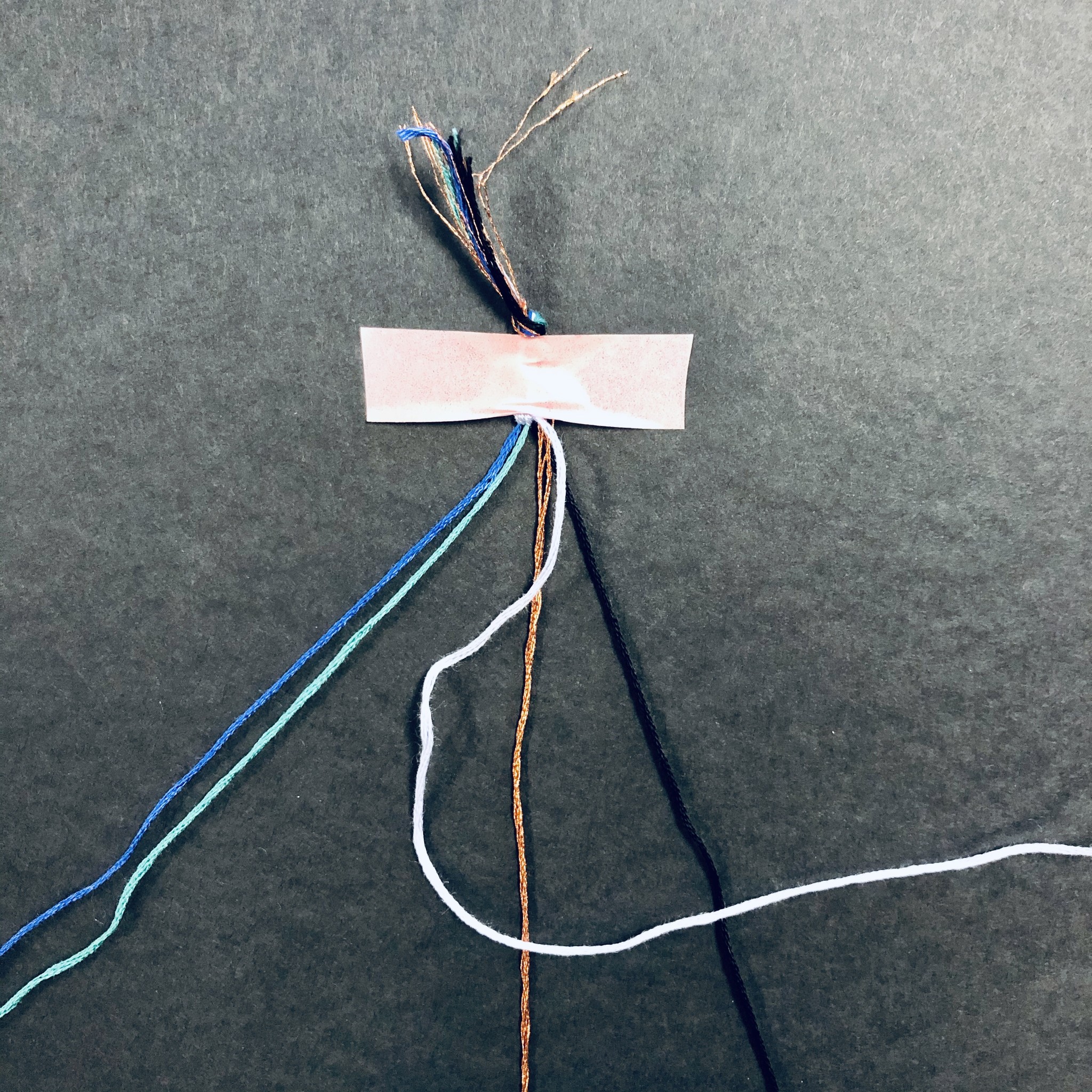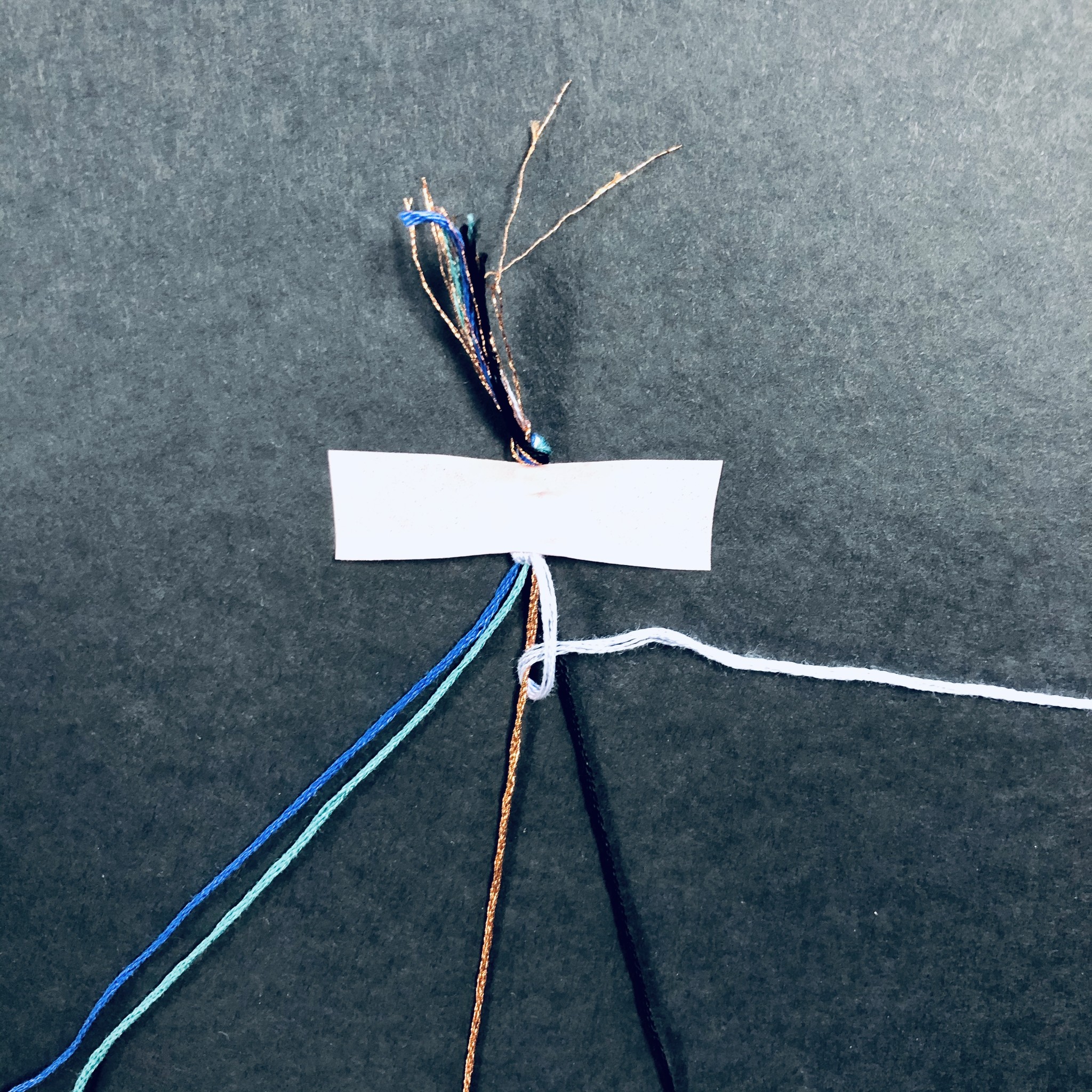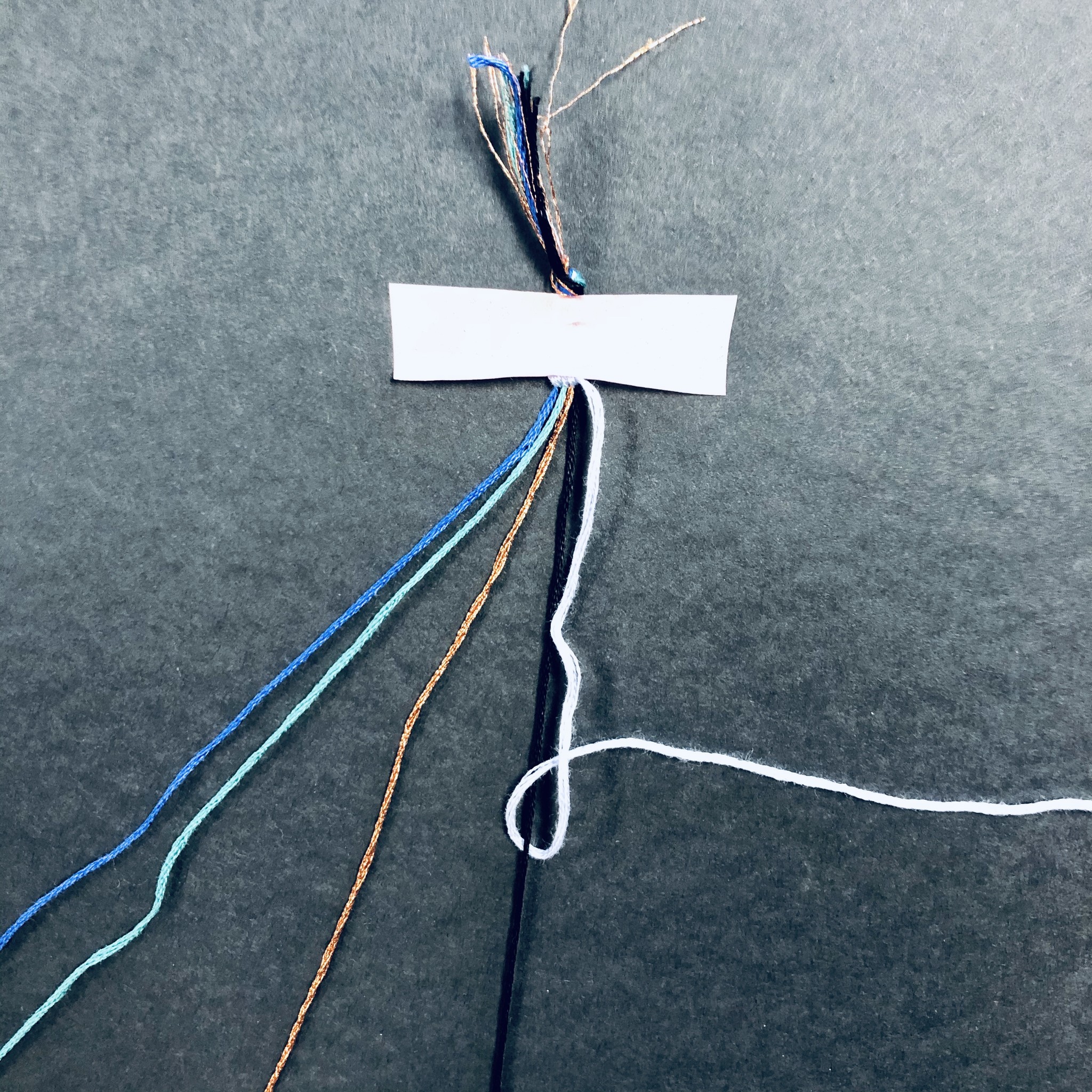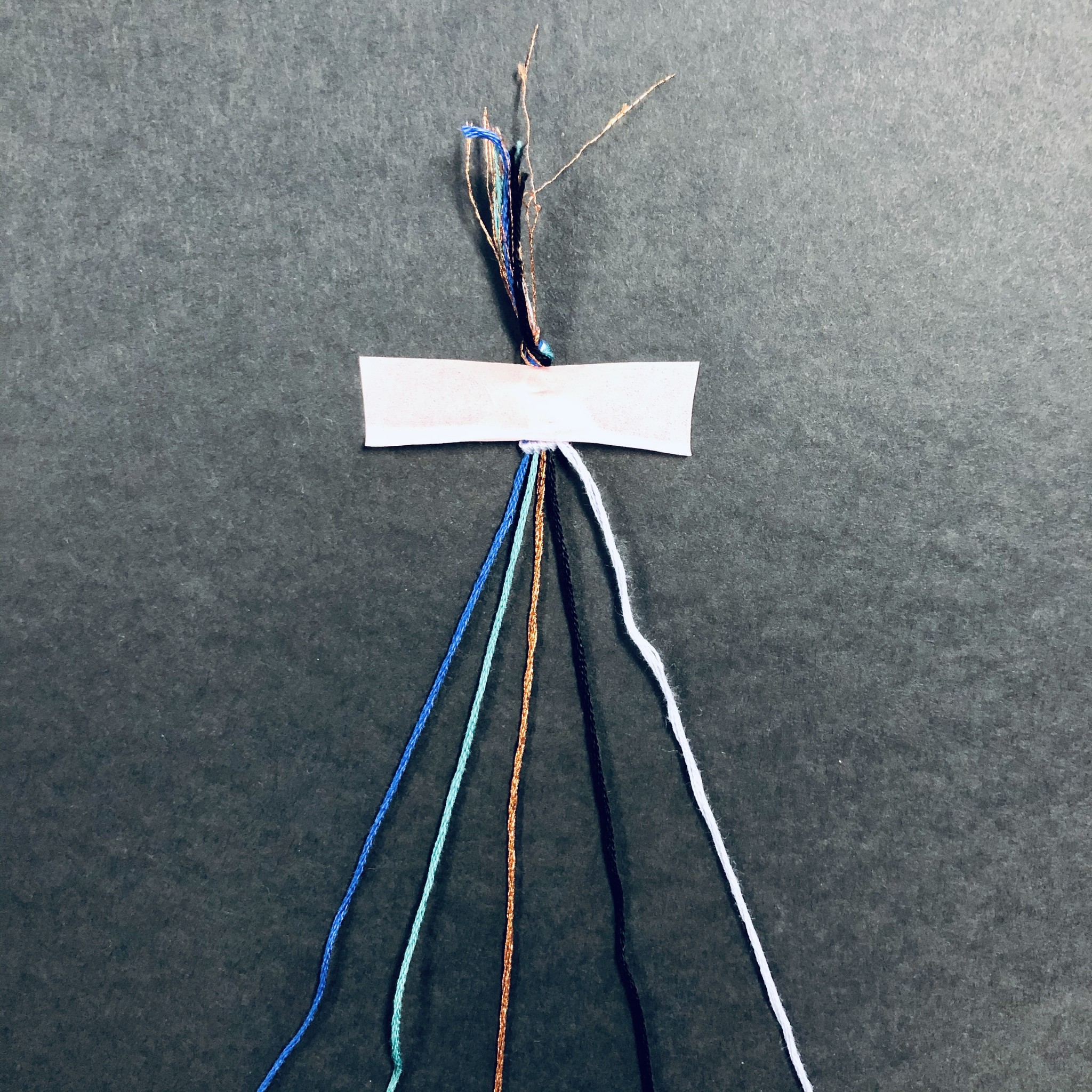 7. Take the next primary thread at the left (now, dark purple) and knot your way across just as you did with your first row. Continue this process to see your striped pattern start to appear!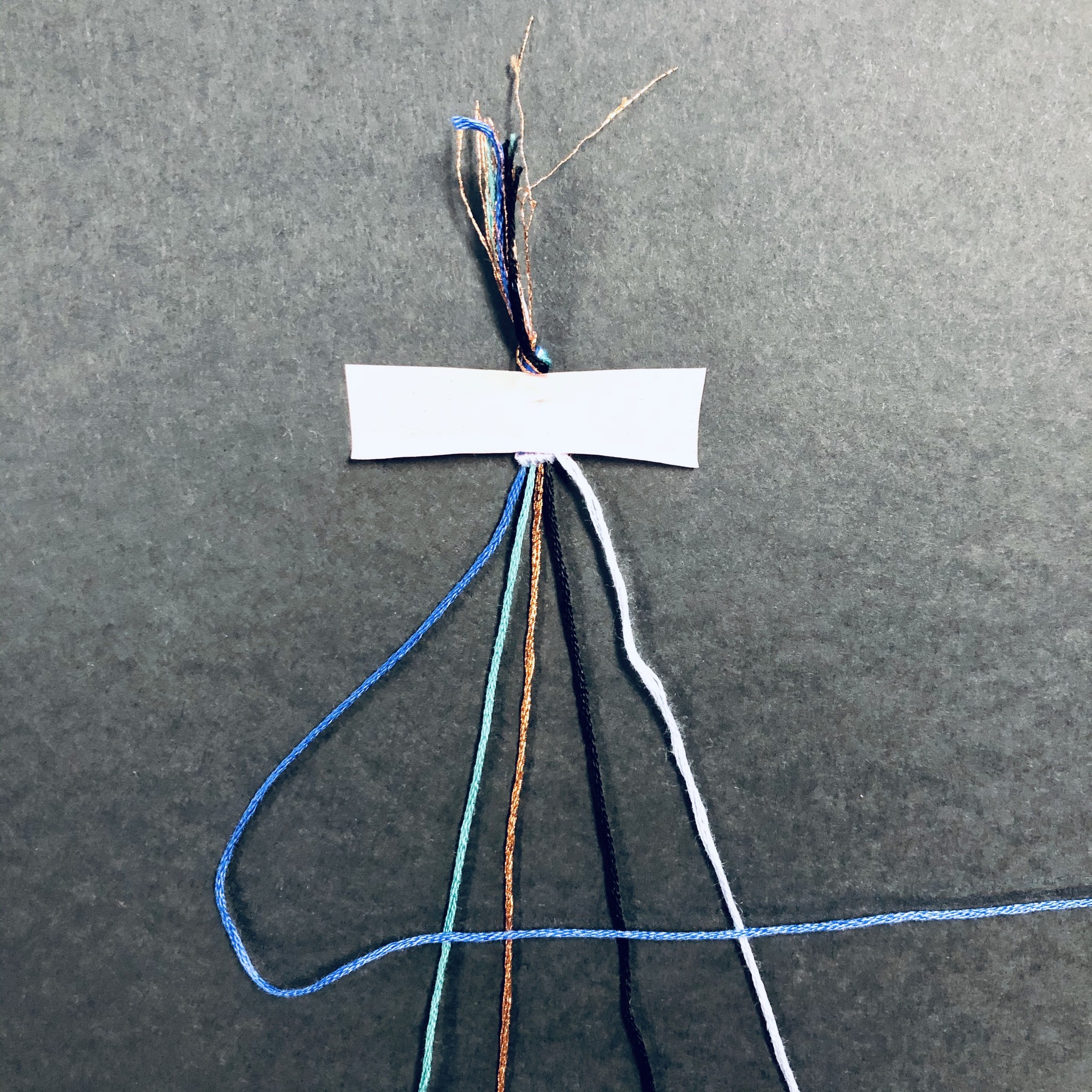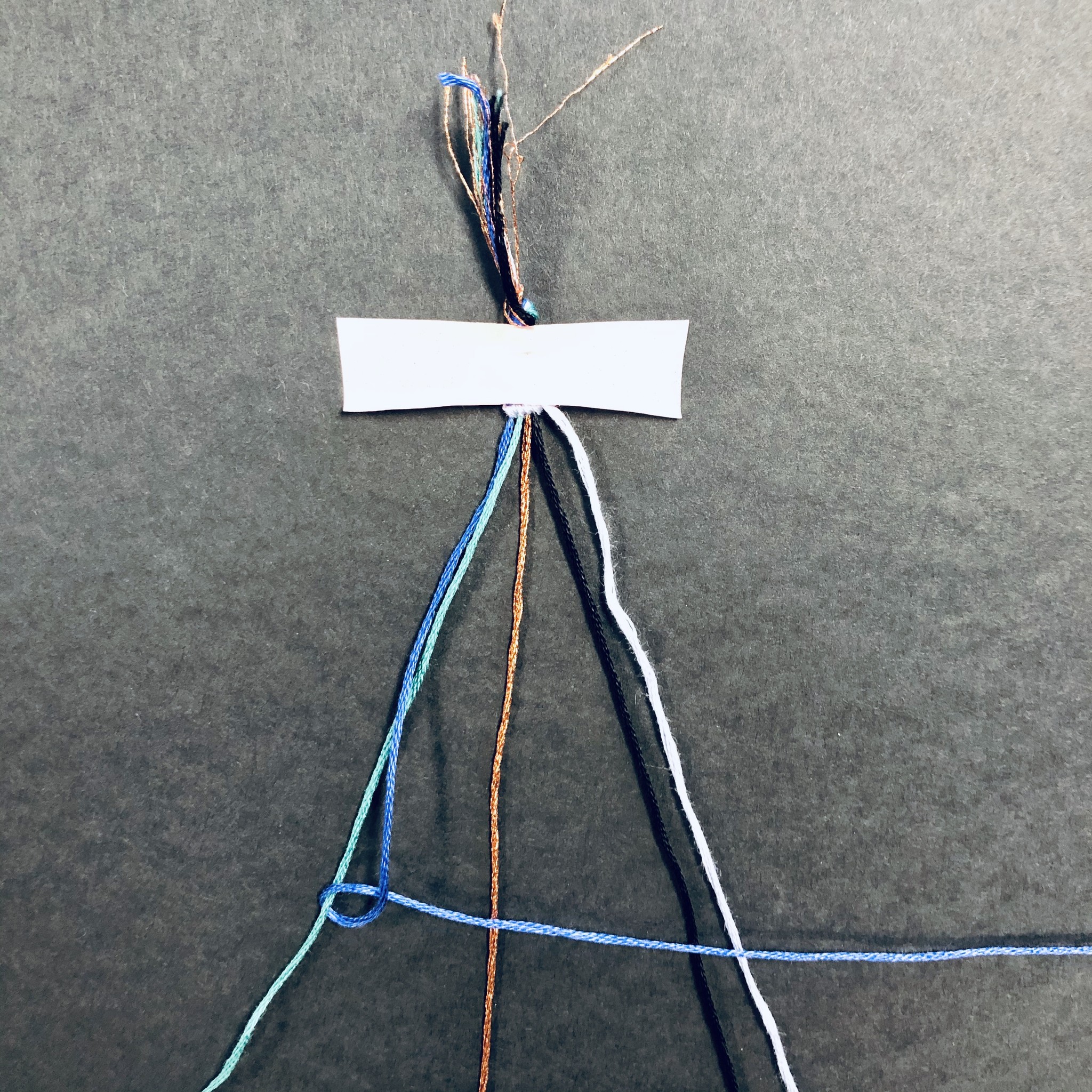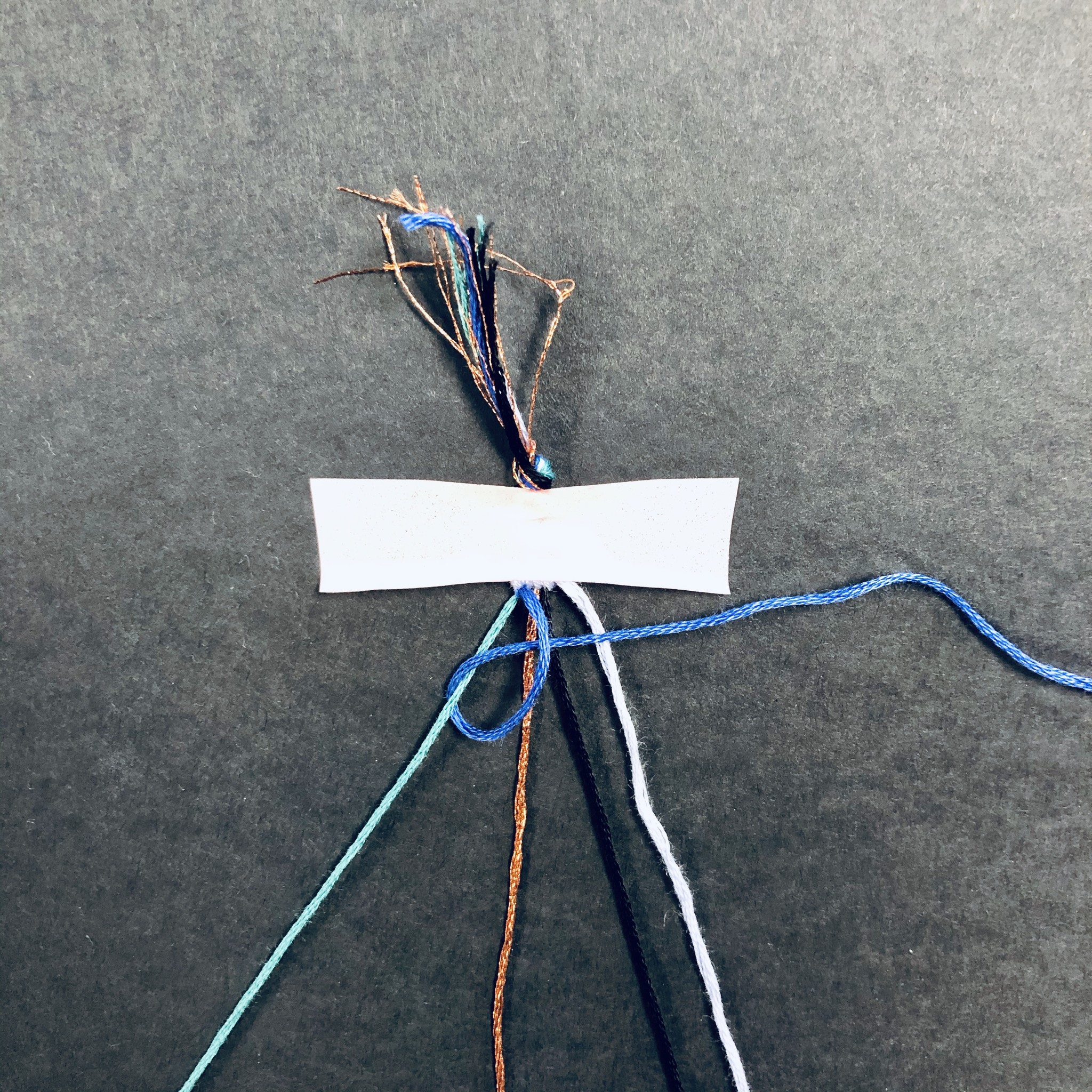 A completed row of dark purple: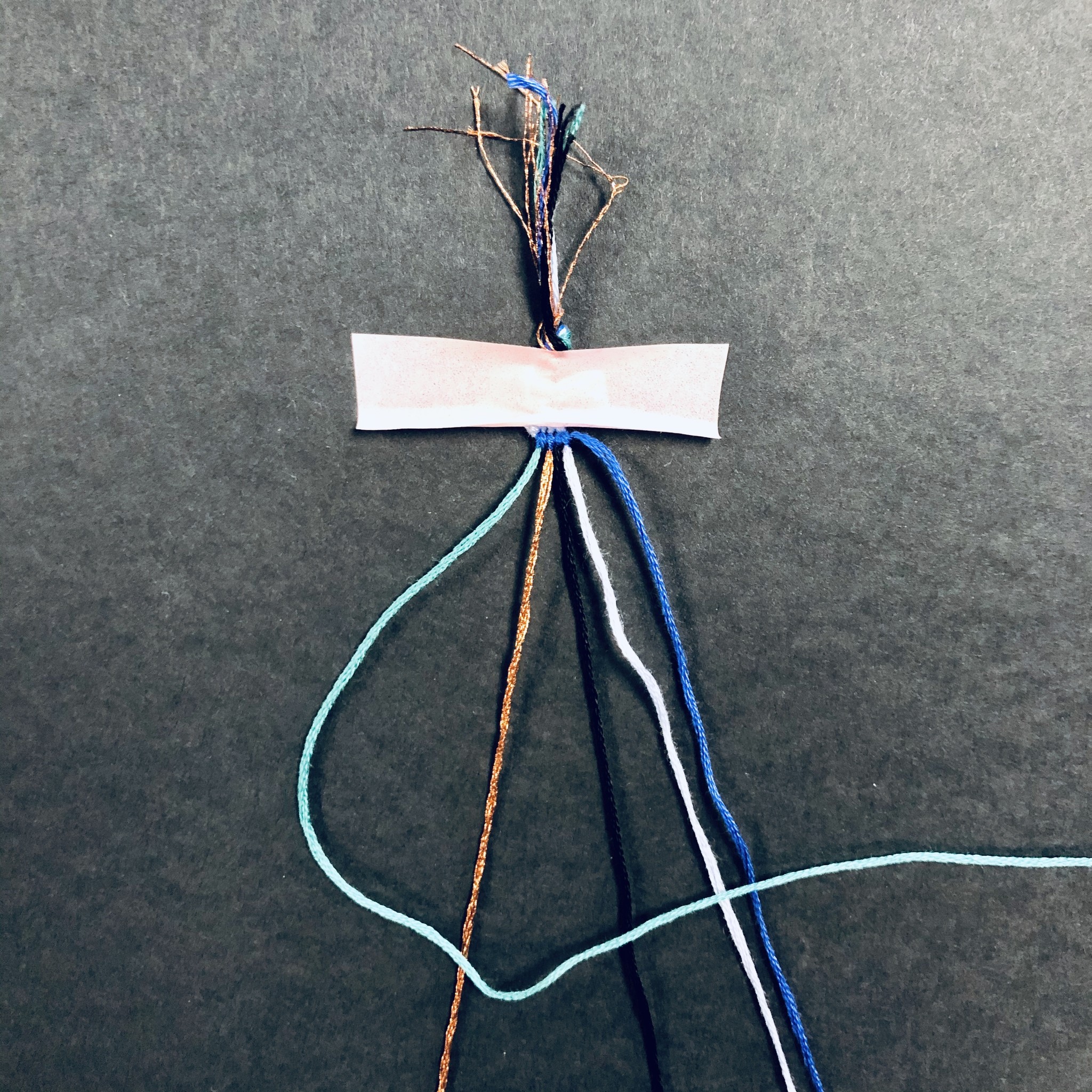 A completed sequence of light and dark purple, teal, bronze and black stripes!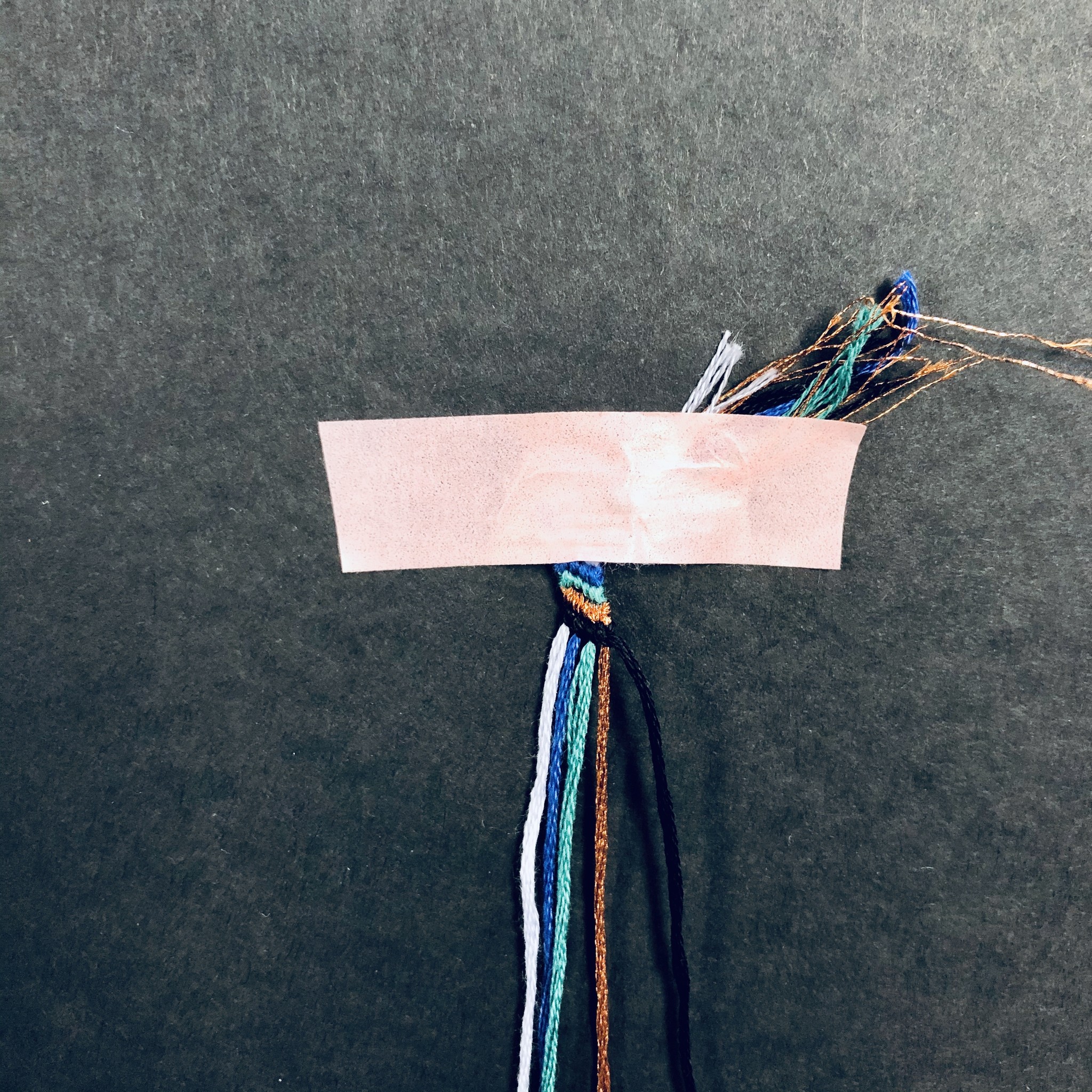 Bracelet in progress (the pattern is visible after a few rows have been established):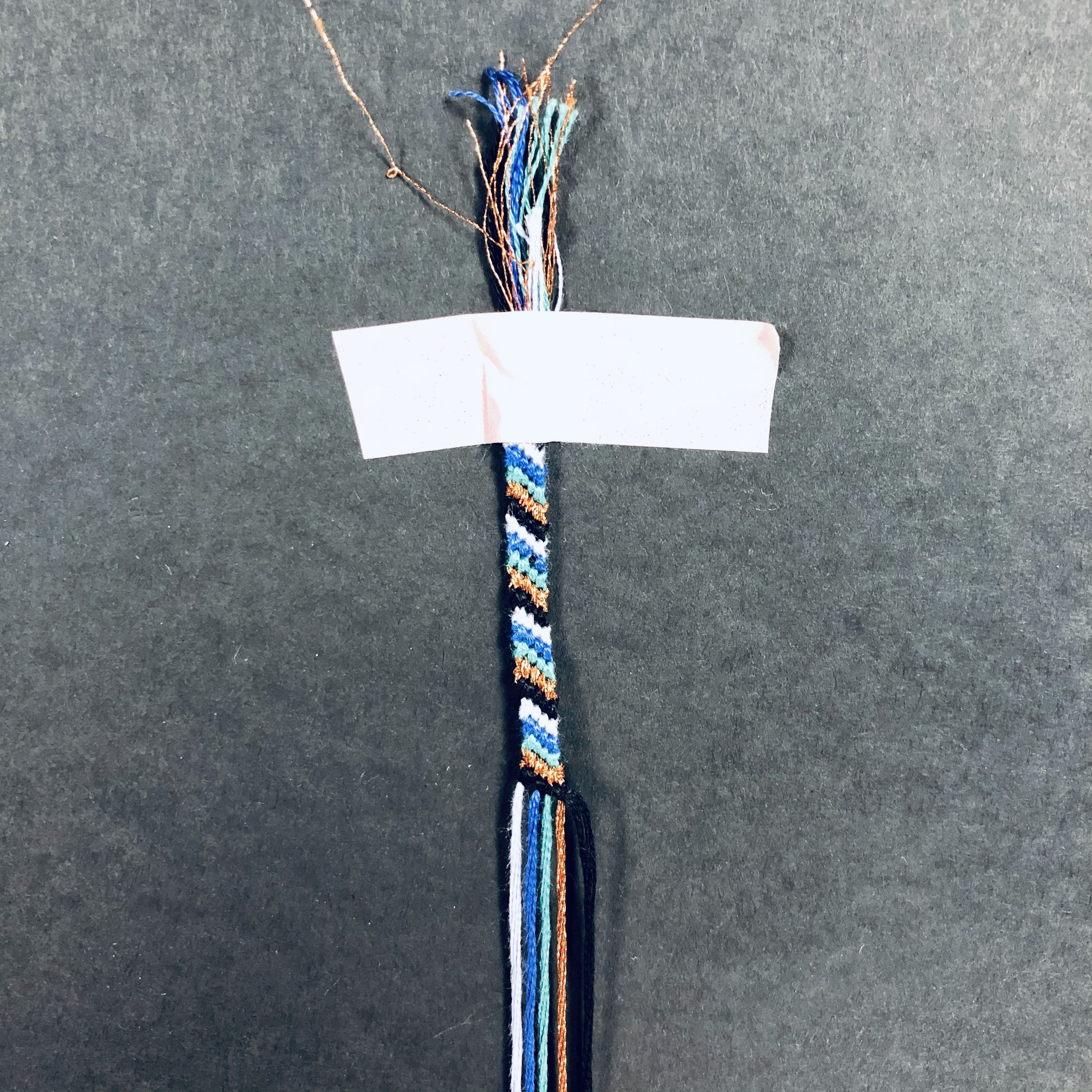 8. As soon as you've reached your desired length, tie off the end with a big knot and leave a little extra thread to tie it around your friend's wrist. Remember to tell them to make a wish when it falls off! You can also make a keychain, anklet, or necklace!
A few tips:
* The first few rows will be harder to see; keep knotting and the pattern will start to appear after about 3-4 rows. 
* Pull your knots tight so your pattern is smooth and cohesive. It helps to pull firmly up on the primary thread while holding the secondary thread down. 
* If you mess up, you can go back and untie!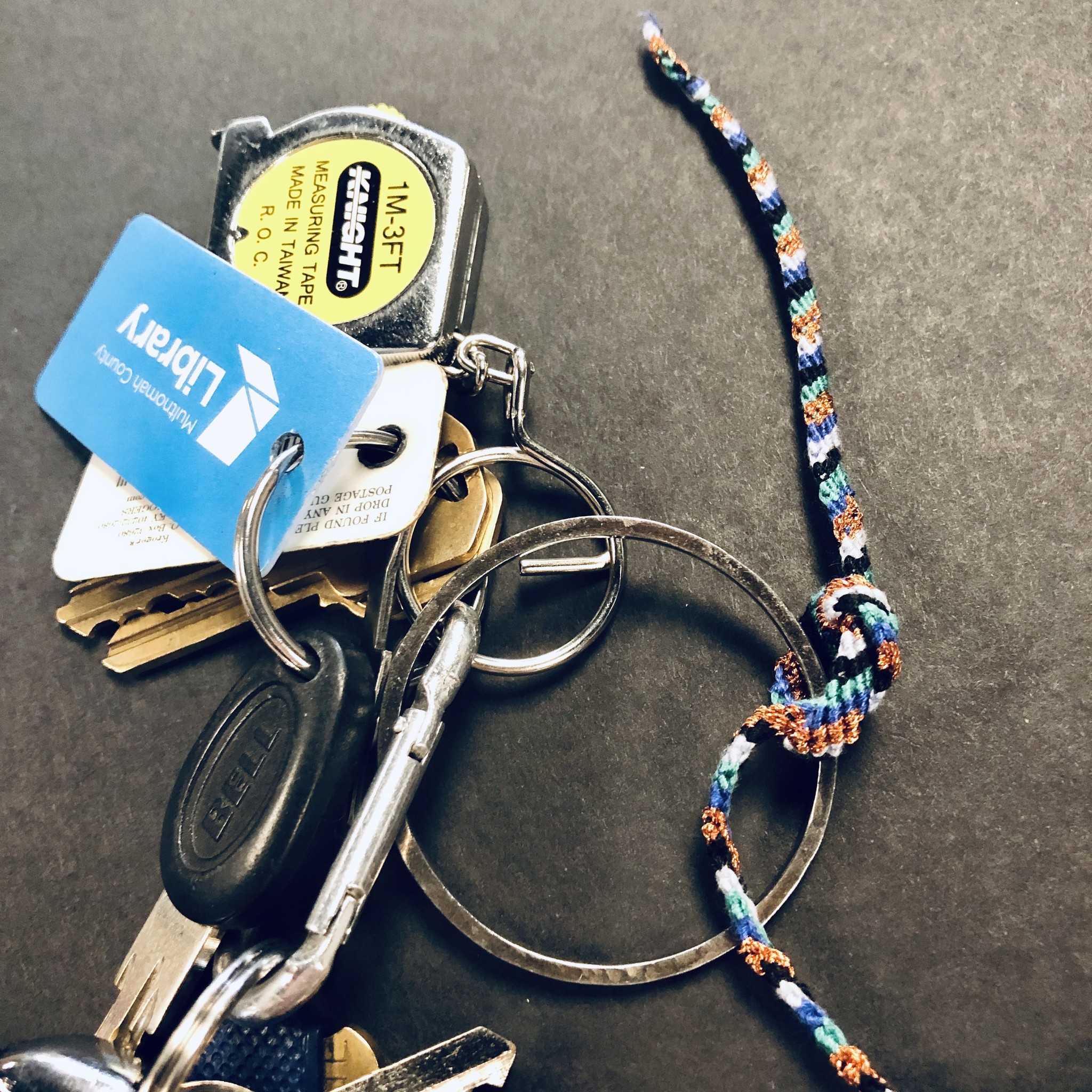 We hope you enjoyed our super-simple friendship bracelet DIY! If you plan to visit one of our stores, check out our shopping guidelines here, or visit us on Instagram @collagepdx!
Stay crafty, stay healthy, and stay creative!