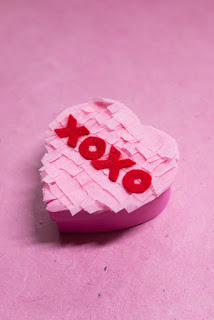 This cute box, inspired by piñatas and conversation hearts, can be used all year round as a catch-all container, but we especially love it as a Valentine container for sweet miniature surprises.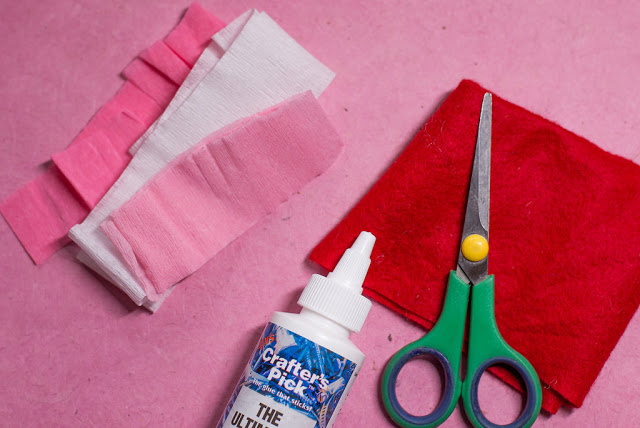 Supplies:
* 1 sheet of red acrylic felt
* Scissors
* Crepe paper 
* Glue: Crafter's pick or a hot glue gun will work
* Martha Stewart's acrylic craft paint
* Acrylic paint brush (or sponge brush)
* Sharpie (optional)
* Cute miniatures
Steps:
1) Paint your heart box. Paint both the lid and the container.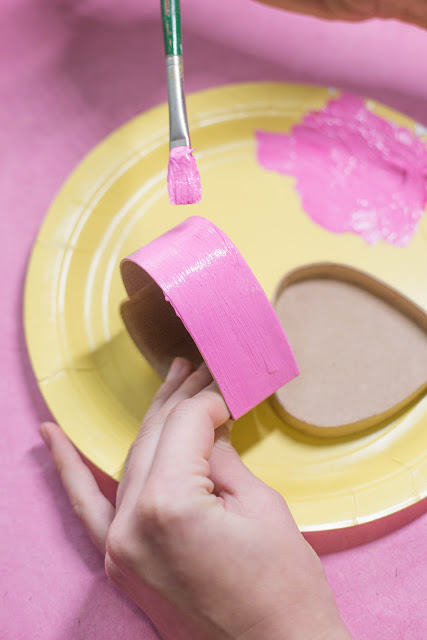 2) Allow 5-10 minutes to dry.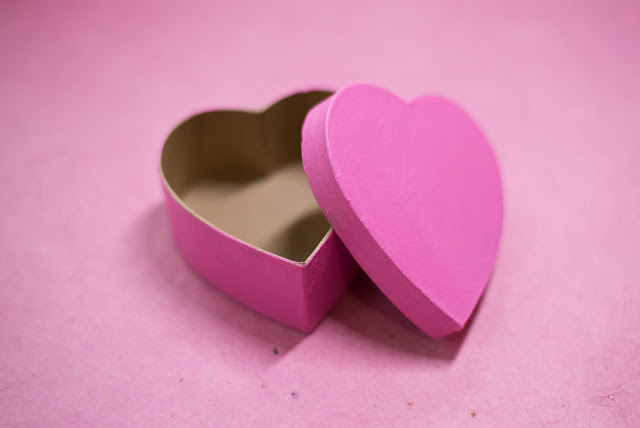 3) Cut crepe paper into a strip that is 1.5" tall, and about 18" long. Fringe the crepe paper, making vertical cuts that are about 1" long.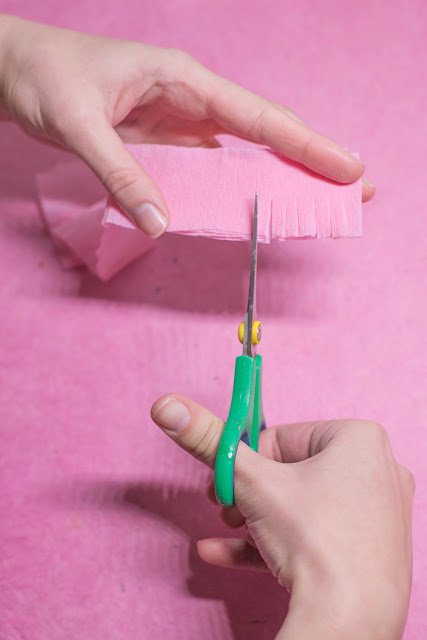 4) Begin layering the crepe paper on the lid, starting from the bottom of the heart shape. Use Crafter's Pick glue to adhere the crepe paper to the lid. Cut extra crepe paper to the correct width of the box when you do each layer. Leave a little bit of fringe exposed below each layer (see photo). Continue layering the crepe paper until you reach the top of the heart.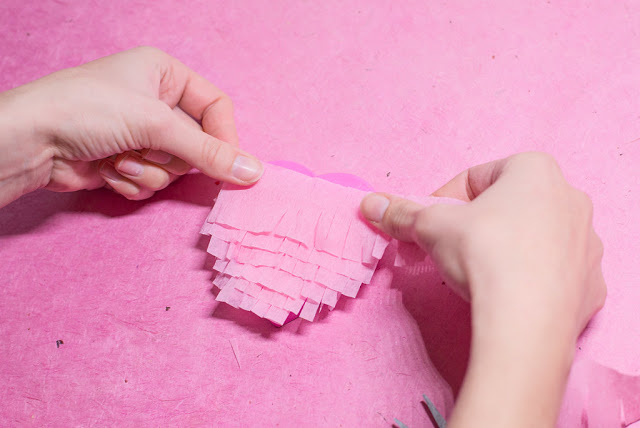 5) Turn the lid upside down, and trim any excess fringe on the edges of the box.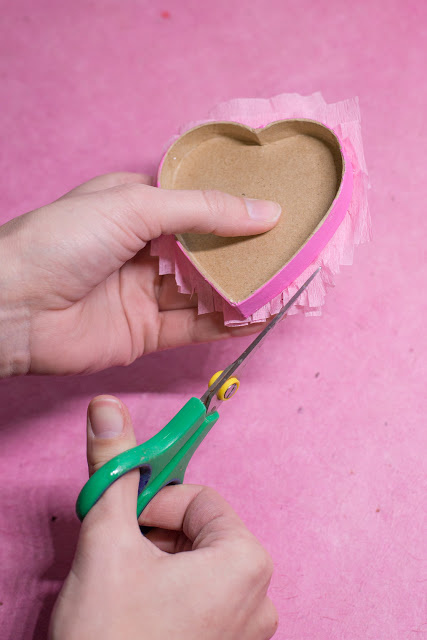 6) Write your message on your felt using a sharpie, and cut out your letters. (You can also opt to use letter stickers, which collage carries a wide variety of.)
8) Glue your felt letters to your lid using Crafter's Pick.
9) Stuff the heart with cute miniatures, or whatever your heart desires, and you're done!!!