Check out these versatile DIYS for fabric printing custom art for clothing, decor, and more. We will be using Fabric Block Printing inks from Speedball, Fabric Paint Pens, and other supplies from collage! All skill levels.
DIYS with Speedball Block Printing Ink
Its unique oil-based ink cleans up easily with soap and water.
Works great on cotton, polyester, and other synthetic fibers!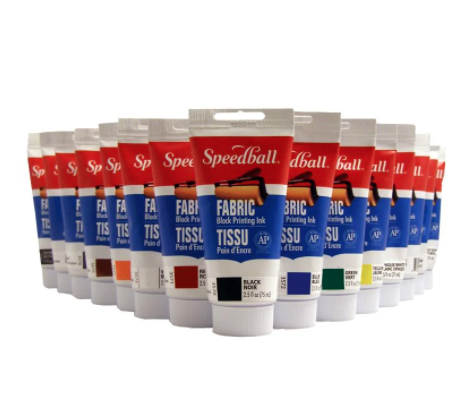 Twine + Block Design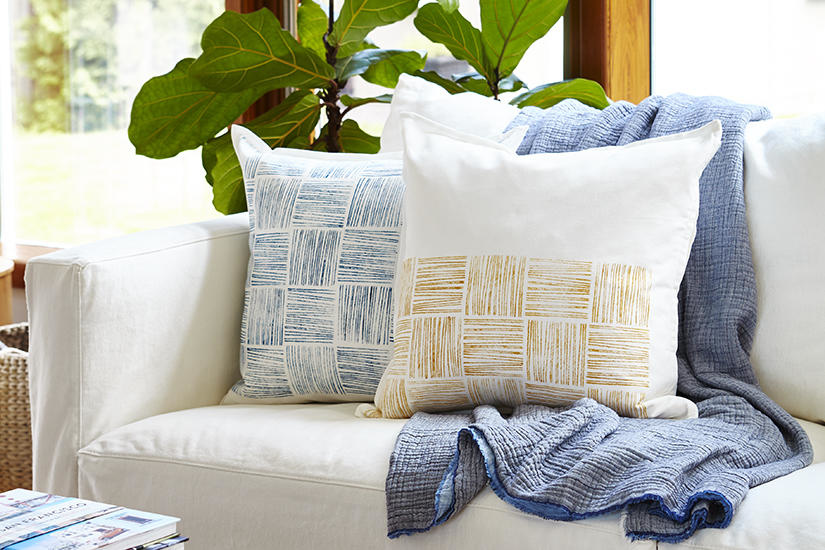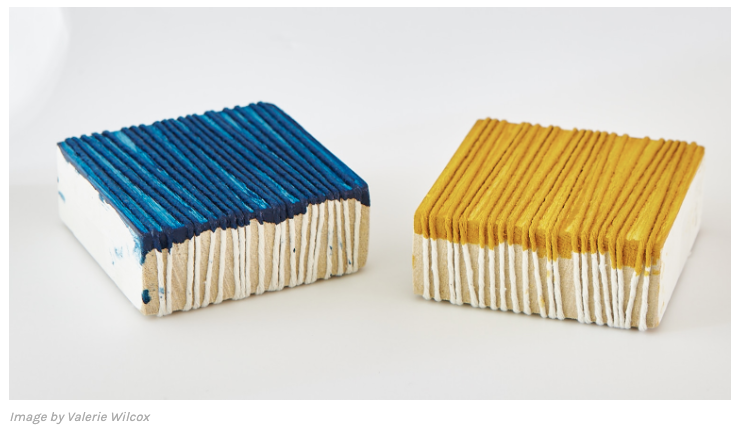 MATERIALS:
Click any linked product to purchase online! (Shipping or Pickup available)
• Cotton CUSHION COVER
• IRON
• TAPE
• Speedball Block Printing Ink
• Plastic CONTAINER
HOW TO: 
1. Wash, dry and iron the toss cushion cover according to the manufacturer's care instructions.
2. Wrap the twine several times around the block, leaving some separation between the strands and the edges of the block. Tightly tape the ends to the back of the block.
3. Squeeze a small amount of Speedball Block Printing Ink into a plastic container.
4. Brush a light layer of ink onto the stamp and press it firmly into the fabric. Depending on the design, you want to work in rows and rotate the stamp 90 degrees each stamp. Apply additional ink to the stamp as needed.
5. Repeat steps 2 through 4 if using different paint colors.
6. Once fully dry, place a piece of scrap fabric or paper overtop the toss cushion cover and iron to heat-set the paint. Repeat if necessary.
HERE ARE A FEW TIPS:
1. Don't worry about winding the twine around the block perfectly. The more irregular your arrangement, the more organic-looking the finished product will be.
2. For a cohesive display, create a couple of cushions in complementary hues. Experiment with covering all or parts of each cover for added interest.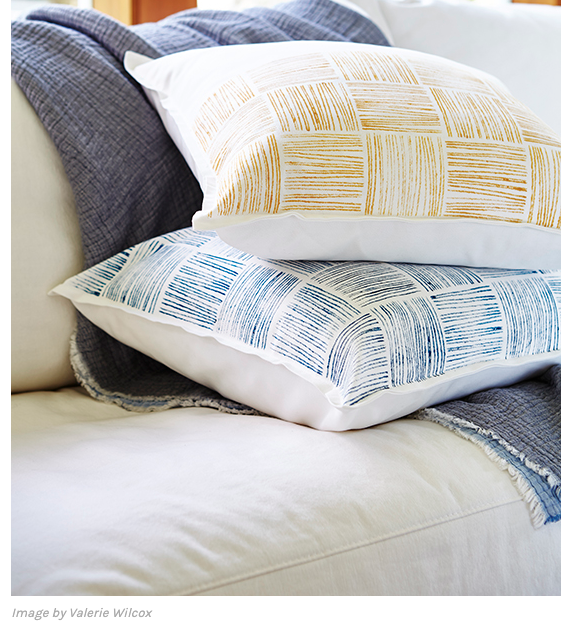 DIY Block / Stamp Printing
Here we will show you how to carve and print your own fabric stamp with supplies you can get from collage. You can also use pre-made stamps with the Block Printing Ink if you don't want to make your own design.
Check out this awesome tutorial video from our vendor Speedball!
Supply List (Click to shop):
- Flat container for ink or Inking Plate / Bench Hook
- Chosen fabric / clothing to print on
Optional: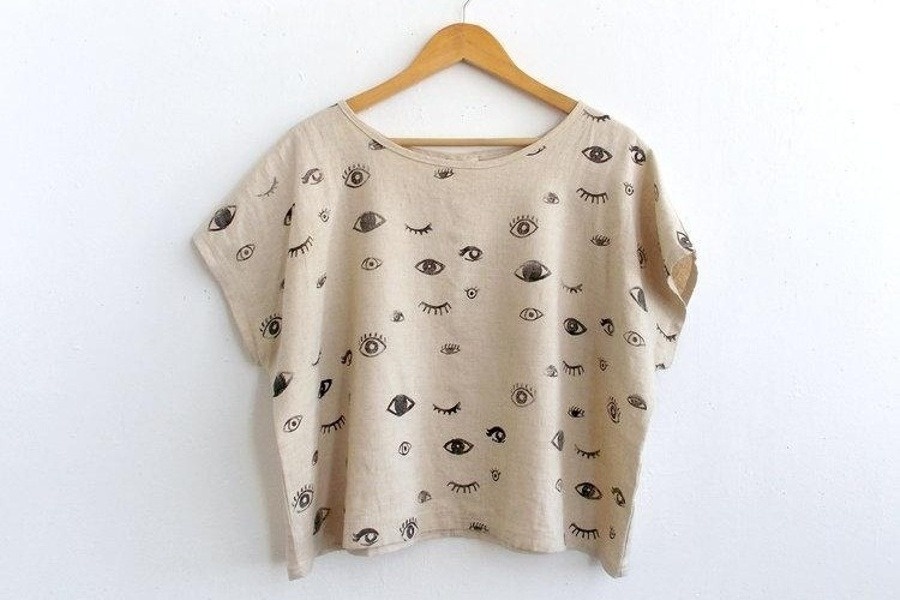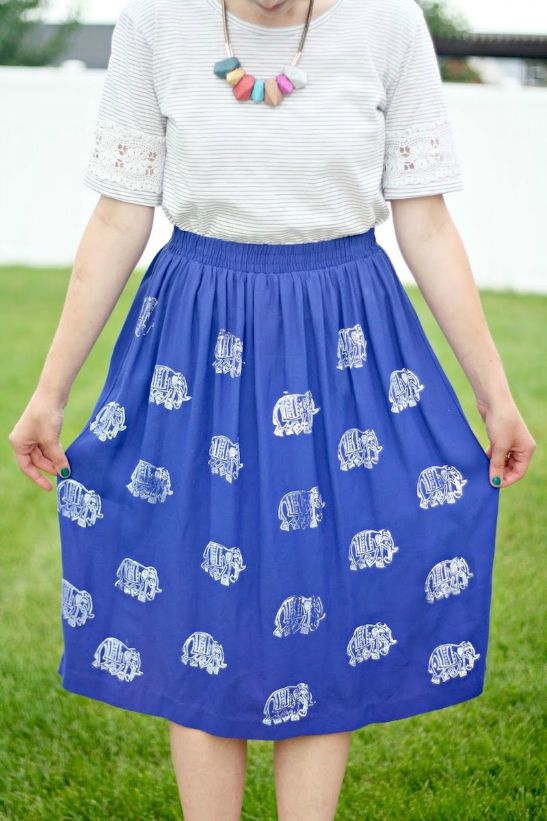 You can also carve into a Lino Block instead of Speedy Carve!
DIYS with Paint Pens
Use Posca Acrylic Paint Pens to draw directly onto Fabric!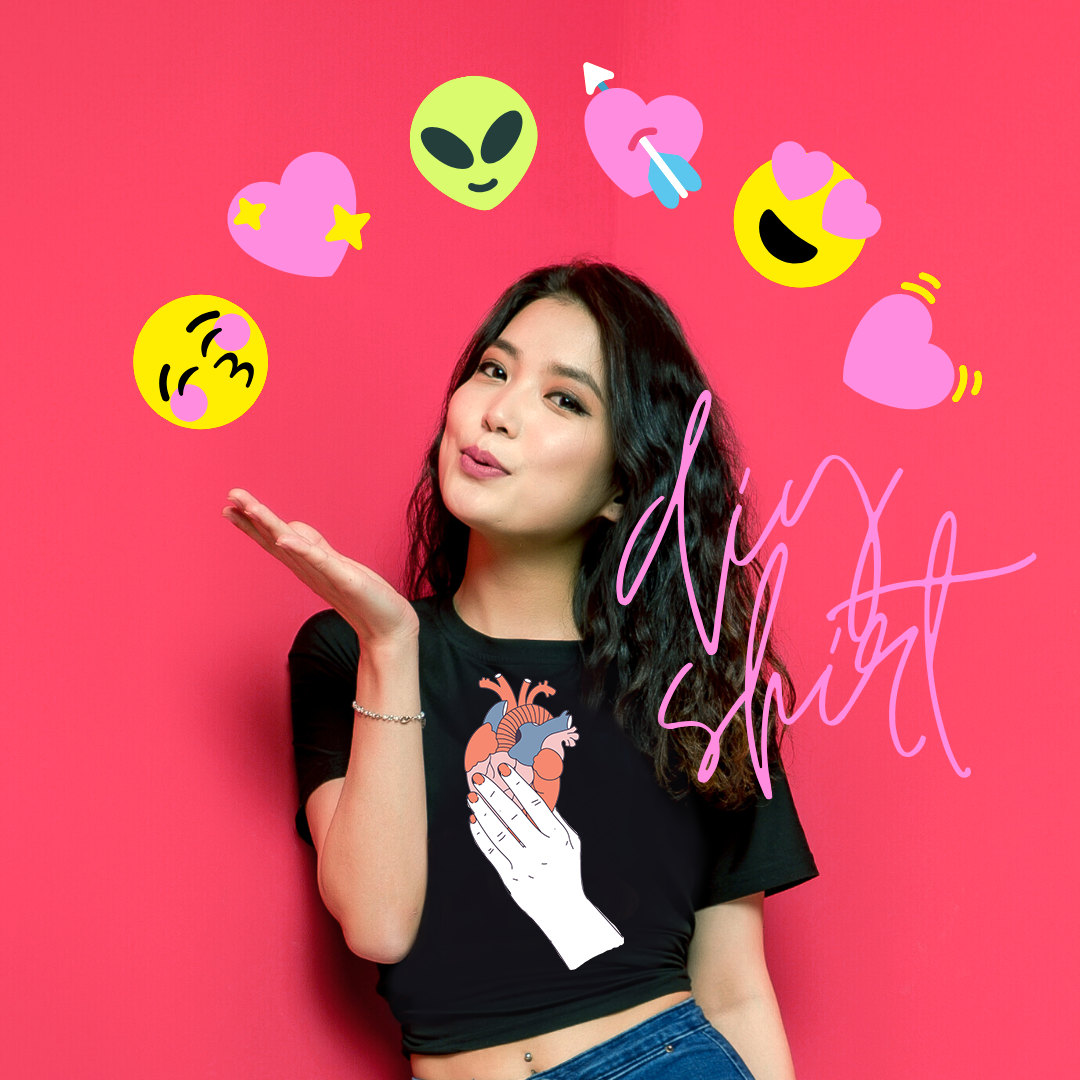 Preparation
Before starting to work on textiles, machine-wash the fabric to remove any industrial coatings if it is new or dirt if it is used.
For skins such as natural or artificial leather, wipe with a humid sponge and leave to dry. For real or imitation suede, brush gently with a soft brush.
The effects you can produce with POSCA on textiles and skins include mixing and layering colours.
POSCA will always be more heavily absorbed by natural materials. We recommend using an absorbent material beneath your surface (such as paper).
The drying time and the number of coats you will need for a uniform result will vary and can be evaluated visually.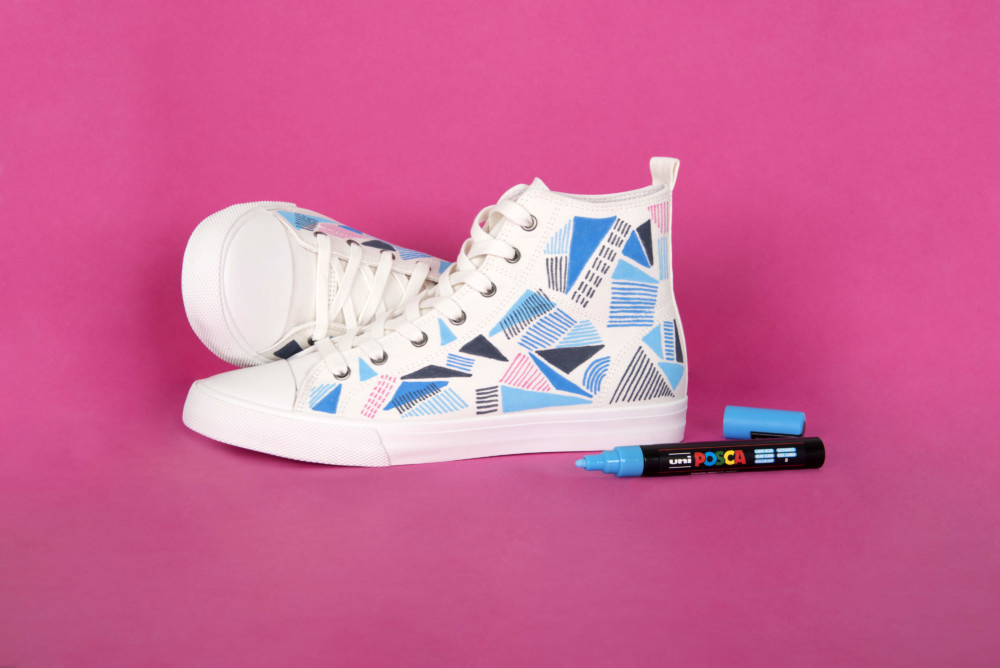 Fixation
Once your creation is finished and dry, you can iron it from the reverse side without using steam. Take care with the temperature of the iron depending on the fabric.
You can place a sheet of greaseproof paper between the iron and the fabric for extra protection.
If the fabric used is not suitable for ironing, you can fix your creation with a hair dryer. Hold it 30 cm from the surface and make small circular movements.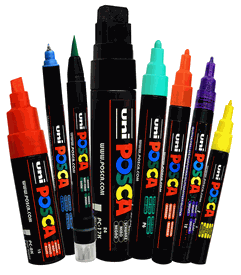 Some more amazing examples of wearable Posca Art: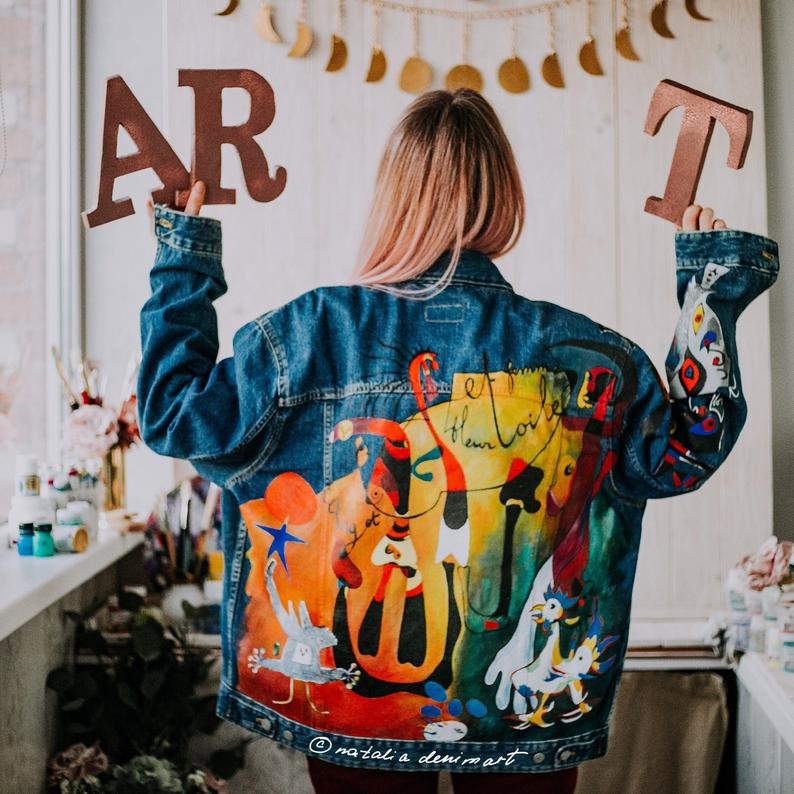 Jacket Design Natalia Denim Art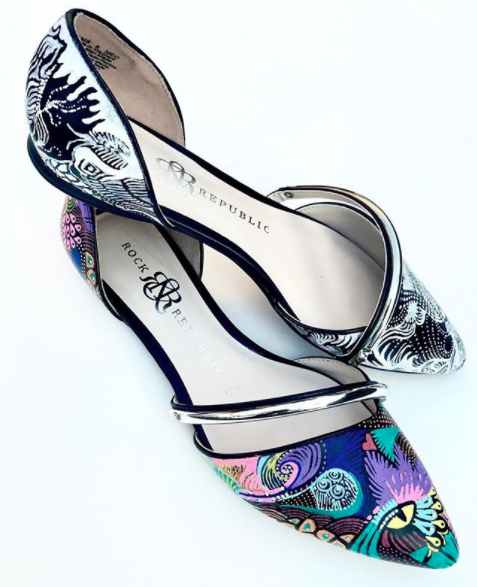 Shoe Design @sketchpoetic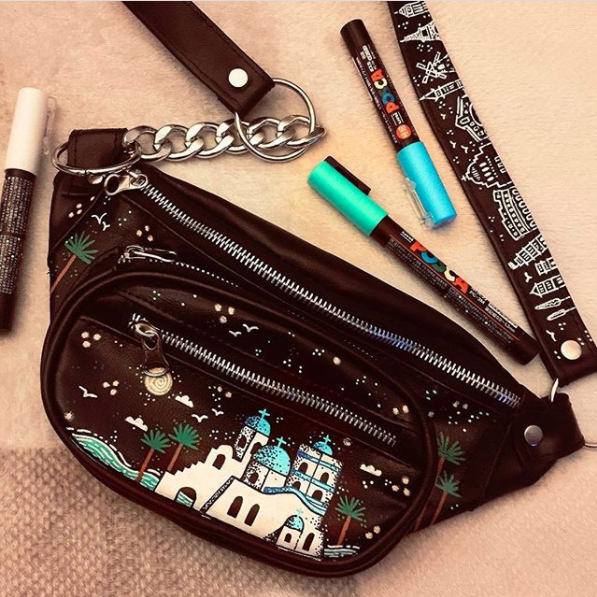 Fanny Pack Design @malehartz
Thanks for reading! 
Remember to enter your projects made with supplies from collage in our monthly Instagram Contest. Winners receive a $50 gift card to use at collage!
Just hashtag #collagepdxprojects and tag @collagepdx and you are automatically entered.
Have fun creating.
Love,
collage