Hoooked is in the House!
We're smitten with our shipment of these new eco-friendly fiber goods.
We would like to introduce you to a fiber line that is not only beautiful, but responsible, sustainable and affordable! 
After weeks traveling the high seas from Europe it has finally arrived!
We have a selection of both their beautiful natural jute and Eco-Barbante chunky cotton yarn/cord.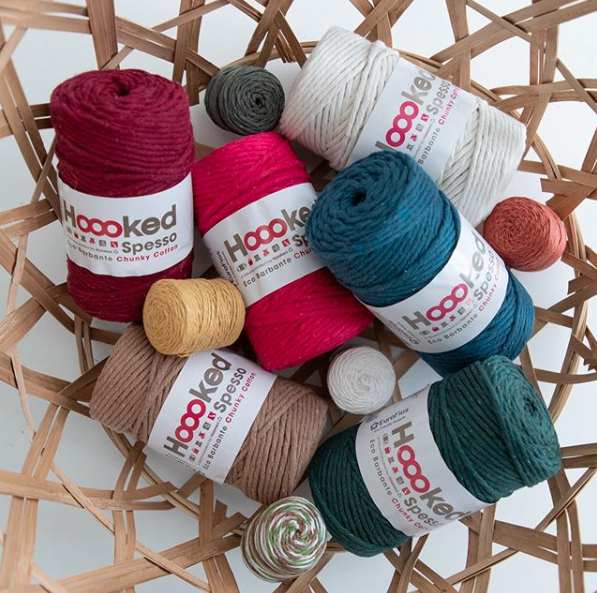 Hoooked gathers cast off scraps from European textile factories and repurposes them into a
beautiful rope/yarn that is fantastic for macrame, rug-making, weaving, knitting and crochet.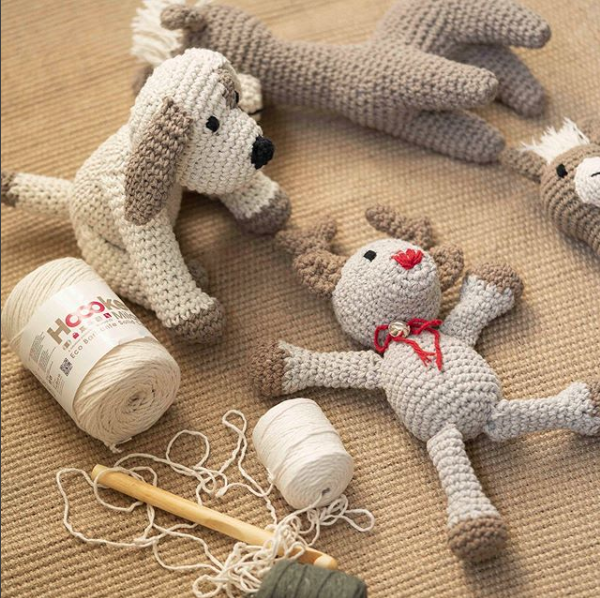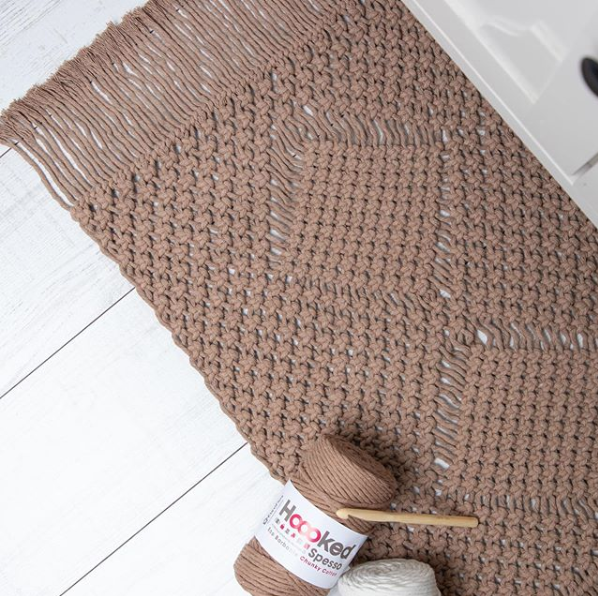 We also carry DIY Kits to make animals, purses, storage bins, and more!
Check out these awesome storage bags made from one of our kits: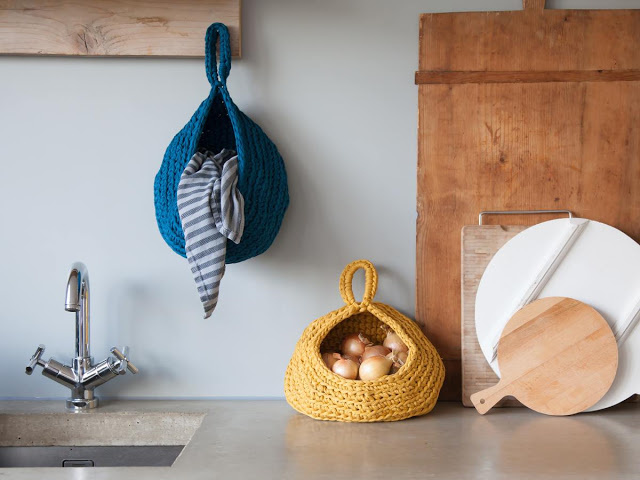 collage also carries Hoooked bamboo crochet needles!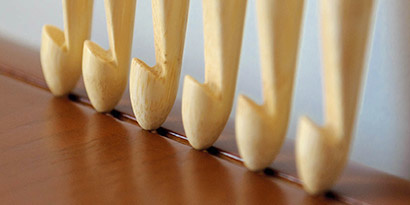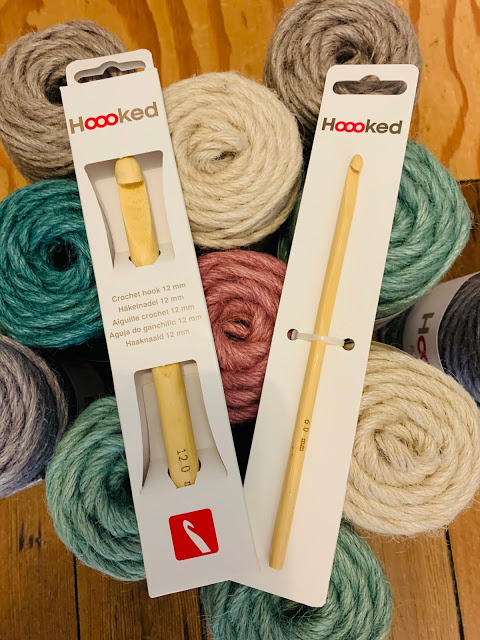 These hooks are  made of environmentally friendly bamboo and from recycled plastics. They are light, smooth, not treated with chemical products and very pleasant to work with.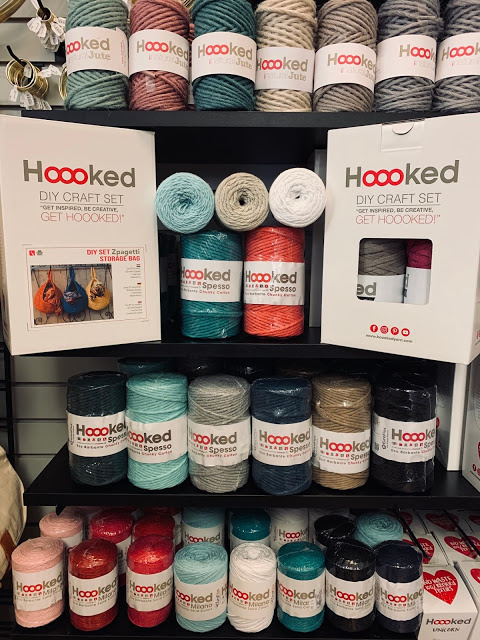 You can find select products from the Hoooked line in 
ALL 3 of our supply shops.  
Our Alberta St store has the largest selection.   
So, stop in and run your fingers over this fabulous product!