People have been making mistakes long before the eraser was invented! To erase inks from papyrus Egyptians used bits of rough stone like sandstone or pumice. In Japan during the Meiji Era, they even used soft bread!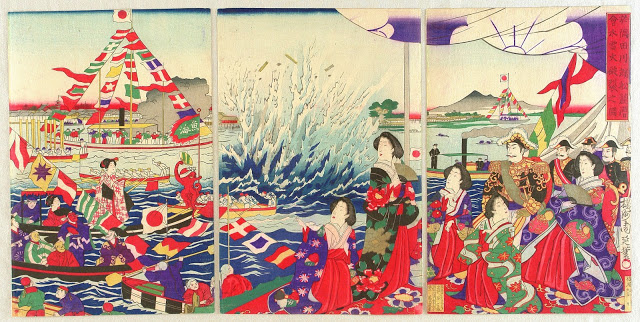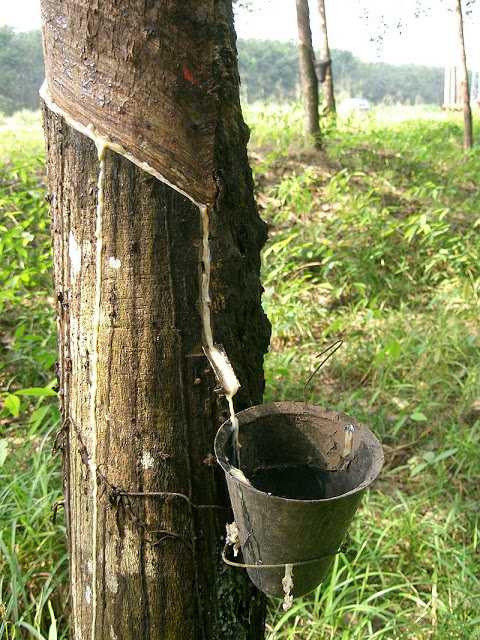 Tapped Tree to Harvest Latex
It wasn't until 1770, that an industrious fellow by the name of Edward Nairne stumbled upon the material known as "Gum Elastic" by mistakenly picking the rubbery substance up instead of a handful of breadcrumbs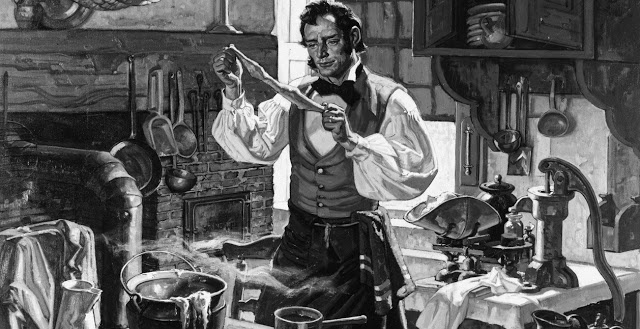 It wouldn't be until almost 50 years later that Charles Goodyear, (yes that Goodyear!) figured out a way to cure the erasers called "
vulcanization
", which made the erasers more durable (and less stinky). This process catapulted  this rubbery substance into a staple in all homes.
These days, erasers are not just used to help us out and rub away our mistakes. They are highly sought after collectables that come in all shapes and sizes.
Every artist & crafter should know the different types of erasers and what they are best used for. Helloetsy.com made a fun little infographic about what the different types of erasers are best used for: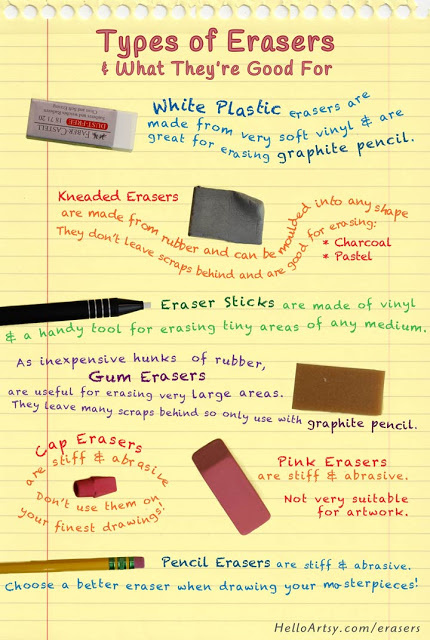 Now, let us move on to something that is near and dear to our hearts over here at collage..
 JAPANESE ERASERS!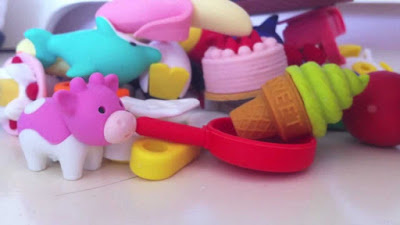 Japan is already known for making things EXTRA cute and they sure aren't shy when is comes to their erasers! These little guys would make anyone smile, mistake after mistake!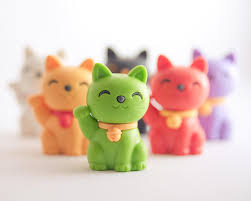 If you can think of something, 
then they probably made it into an eraser.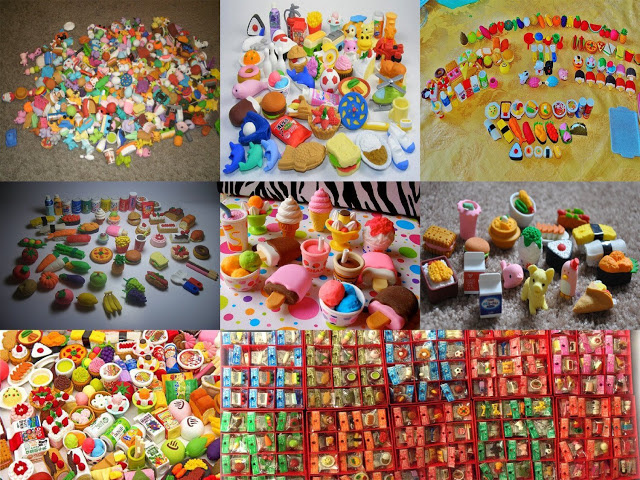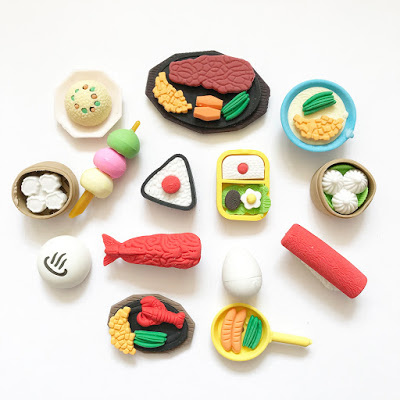 collage is ALL in for the cuteness! 
So much so that RIGHT NOW in all three of our supply stores we have huge towers full of these little Japanese darlings just waiting for you to dig through!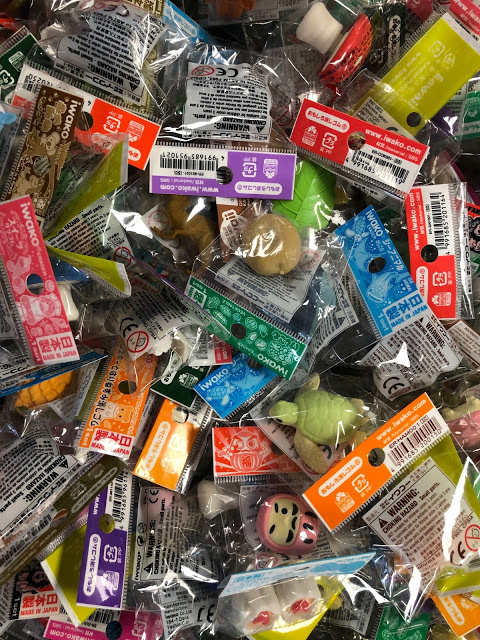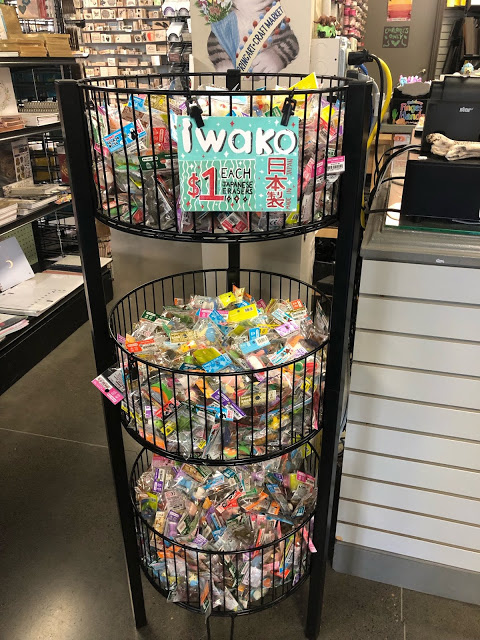 BUT WAIT! THERE'S MORE!
Here are some (certainly not all) of the other fun erasers 
we have waiting for you in our shops!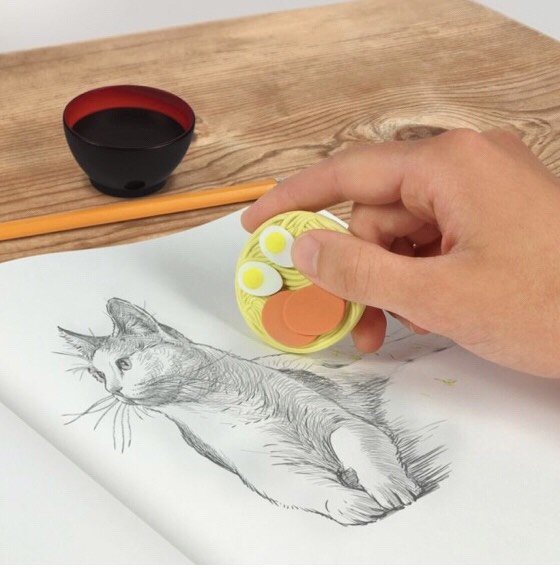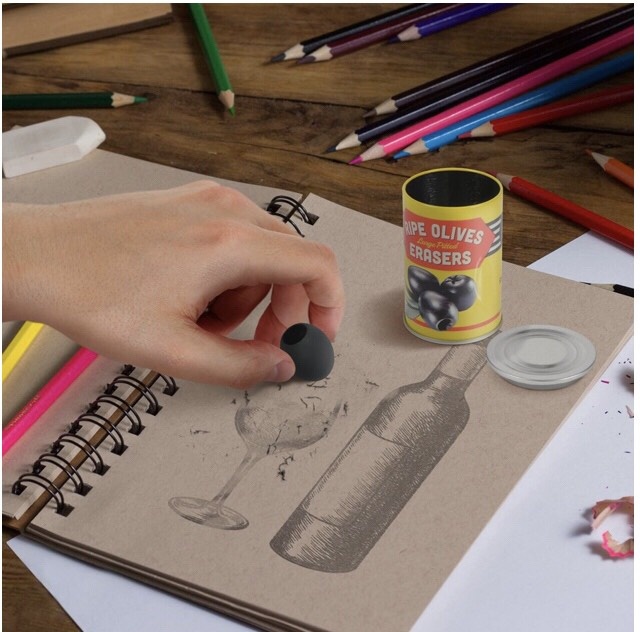 Even as I write this blog post, I have one of my favorite erasers handy from collage. 
(You know, for those really BIG mistakes)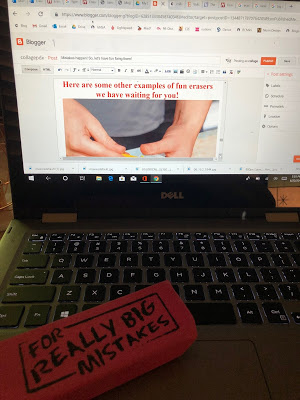 you find yourself near our NE Alberta location stop in and snap a pic with 
collage's very own..
Largest Pencil Eraser in The West!