For this week's blog post, we have decided to not make you read as much and simply sit back and watch our latest instructional video from collage University!
Are you ready to take your pieces to the next level? Get them to STAND OUT and POP? 
Welcome to the wonderful process of 
RESIN POURING!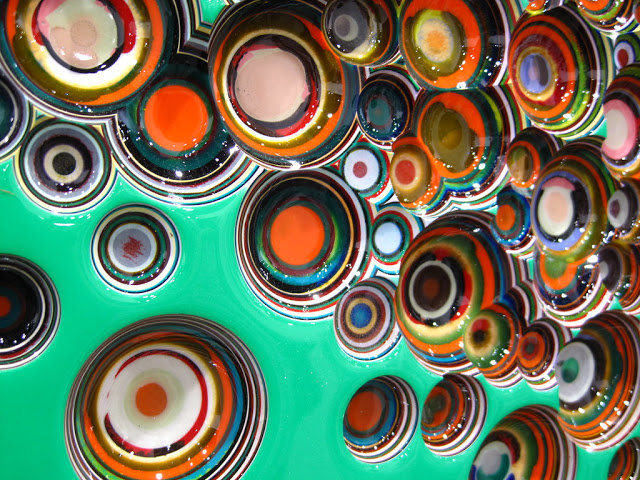 Markus Linnenbrink - WHATAPIECEOFWORKISMAN

 

 

The GREAT thing about resin epoxy is that will bond with just about EVERY medium! (with the exception of wax paper and some plastics including silicone (i.e. materials that repel water))

 

Resin Pendants by Sveta Fresh

 

 

It works great on wood, glossy photographs, inkjet prints, acrylic, oil paint that has completely dried, watercolor, spray paint, encaustic, raw canvas, ink, paper collage, oil pastel, cardboard, sculpture, silicone molds, leaves, rocks, and on and on and on! 

 
The best thing to do is experiment and have fun! 

check out the LAYERING of Dustin Yellin's resin and glass megaworks
 

BUT! before you do, there are some important basics that will help you avoid potential mishaps in future. 

Remember, you can always stop into any of our art & craft supply shops and any one of our experienced artists can help you pick up everything you need to begin your epoxy journey!

 
ENJOY!
SPECIAL THANKS TO OUR HIGHLY TALENTED SE DIVISION ST STORE'S CREW!

CHECK OUT THE SAMPLES FROM THE VIDEO
IN STORES NOW!


 
TIP: Not sure how much you need? here's a great tool to help: RESIN CALCULATOR