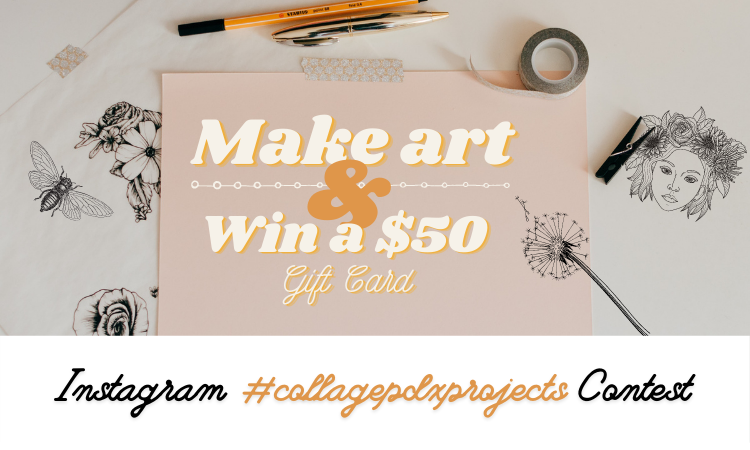 We invite you to participate in our monthly Instagram project contest for a chance to win $50 to shop with us!
You must have a "public" Instagram account to enter.
Rules are as follows:
1. Make something with a product you have purchased from any of our collage stores
2. Take a picture of your project and post it on your public Instagram account
3. Hashtag #collagepdxprojects, AND Tag us in your post @collagepdx 
At the end of every month, we will collect all the entries and draw a winner!
The winner will receive a $50 collage gift card. Anyone can enter and anyone can win!