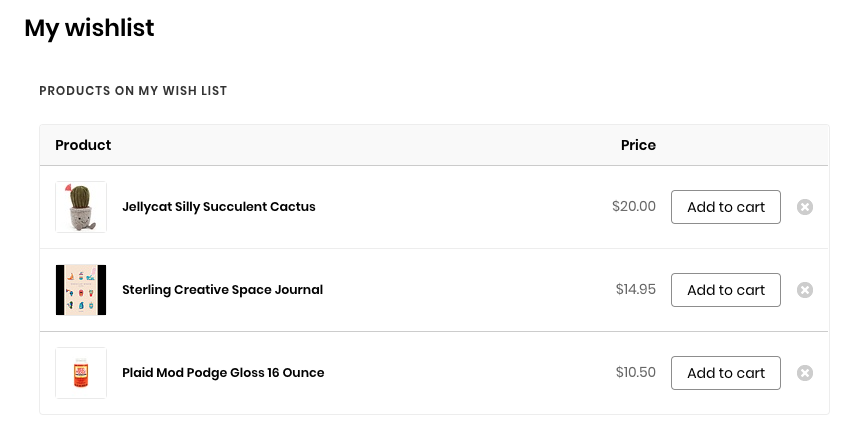 Wishlists are great way to not only save your favorite collage items online, but if you want to surprise a friend or loved one our staff members can look up their saved wishlist and you can pick items to buy from it!
If you don't live in the area NO PROBLEM! Just call (503) 249-2190 or email us at [email protected] to set up a gift to be shipped from your person's wishlist!
Wishlists can be made by logging in or making an account
Once you are logged into your account you can add items from our online store to your wishlist.
Just click the heart icon next to any product online and it will turn pink and add automatically!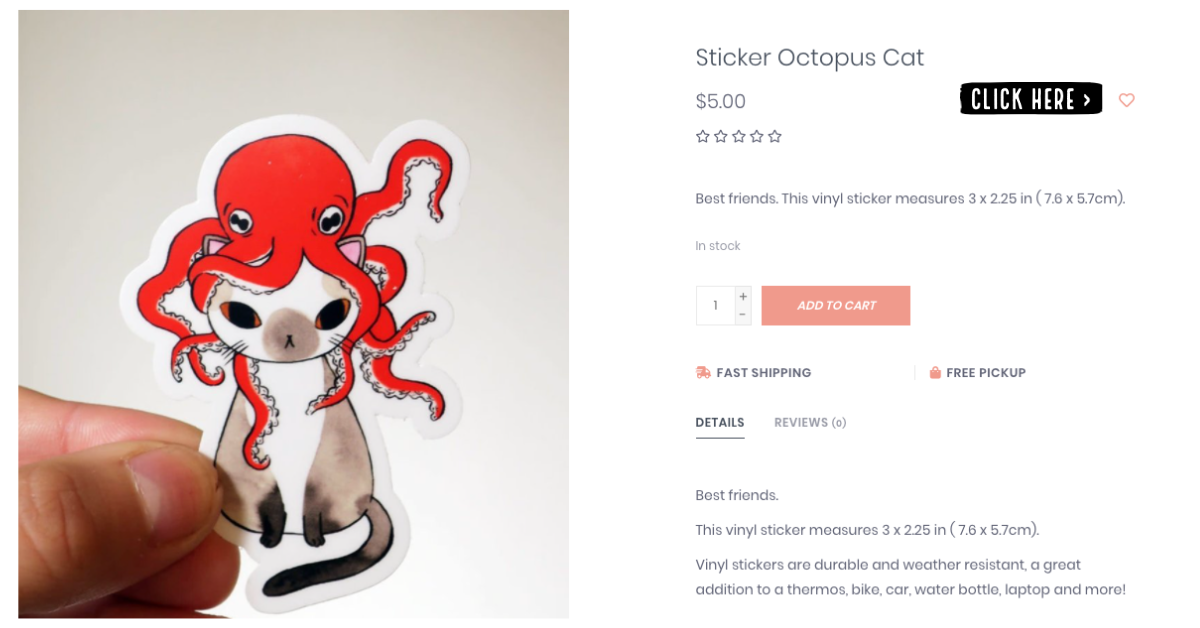 Wishlists can be accessed once logged in to your account.
There are three ways to access your wishlist:
1. Side panel in Account Dashboard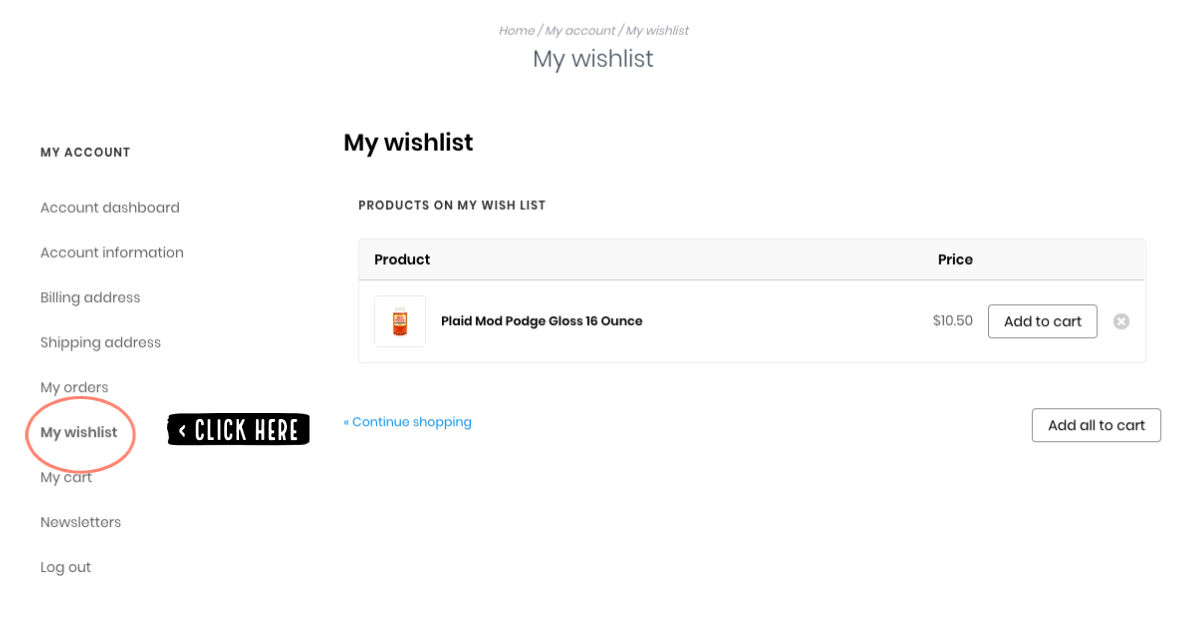 2. Heart icon at top of screen, next to cart icon (any page)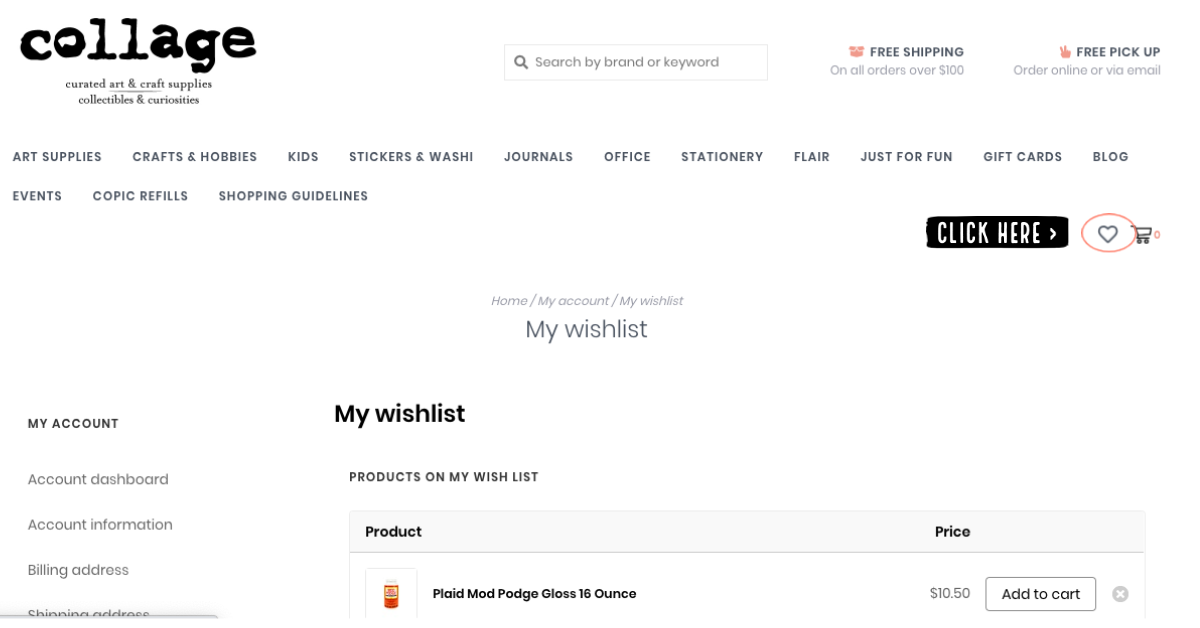 3. Scroll to the bottom of any page and click "My Wishlist" under My Account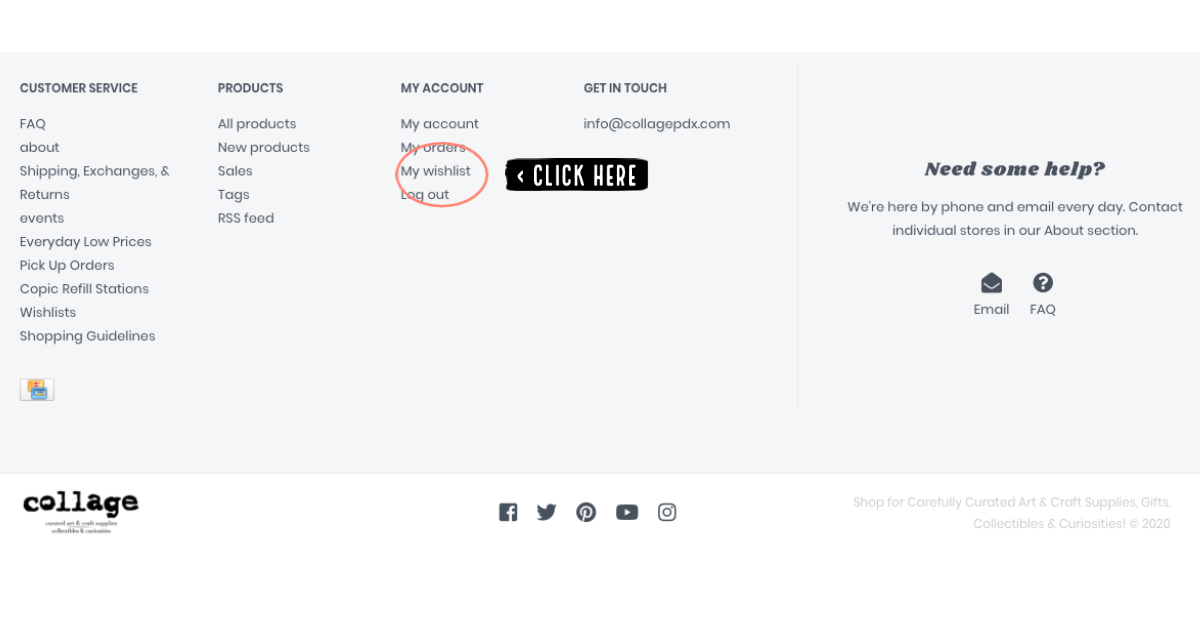 Sharing / buying from others wishlists
You cannot directly share a wishlist to others like a registry (without sharing your login info), however if someone has the name of someone they'd like to buy for that has a wishlist setup then staff can pull up items in store / over phone / over email and can help you pick out items from their list.
Be sure to check with the person you are buying for to make sure they have set up an account on our website and added items to their wishlist before coming in stores to buy or call (503) 249-2190 or email [email protected] to ship the gift!
Gift Wrapping
Our friendly staff can help you in stores and online to pick out the right items and offer FREE gift wrapping on in-store or online purchases.
In-store Purchase Gift Wrapping
At checkout ask your cashier for gift wrapping. We offer white handle gift bags with rainbow tissue paper.
Online Purchase Gift Wrapping
In online checkout click the box for FREE gift wrapping. Your gifts will be shipped or ready for store pickup in our white gift wrapping paper with rainbow ribbon.